2022: The Year in Review – March
The Russian invasion of Ukraine dominated life in Xàbia during March as the population rallied to protest, raise money and collect essentials to be sent to the country.
Friday 30th December 2022 · Mike Smith
Source: Original
The World in March
As the Russian invasion of Ukraine forced more than a million people to flee to other countries, World Athletics banned both Russia and Belarus from competing in all its events whilst the United Nations passed a resolution deploring the invasion and calling for the immediate withdrawal of Russian troops from Ukraine. Meanwhile the EU announced a huge reduction in its demand for Russian gas. The global death toll from COVID-19 surpassed six million.
In Spain, Alberto Núñez Feijóo announced his resignation as regional leader of the PP in Galicia – ahead of him becoming the next leader of the opposition. He gained 99.63% of the party vote earlier in the month after the resignation of current leader Pablo Casado. Official party rules prohibit the national leader also holding a regions presidency. State Attorney General, Dolores Delgado, confirmed that an investigation into a PPE contract which was sourced by the brother of the regional president of Madrid was to continue to be investigated by the Anti-Corruption Prosecutor's Office.
In the UK, Southend-on-Sea became a city as a memorial to its MP David Amess who was fatally stabbed during a constituency meeting in October 2021. After the UK government sanctioned Roman Abramovich over Kremlin links, Chelsea were unable to sell tickets for games, buy or sell players, or operate its merchandise shop. The Bank of England raised the interest rate to 0.75% as inflation rose to 6.2%. P&O Ferries made 800 employees redundant in a video call, replacing them with cheaper agency staff. The Met Police confirmed that 20 fixed penalty notices would be issues after their inquiry into the Downing Street parties which breached COVID rules but don't say who they would be sent to. Nationwide reported a 14.7% increase in house prices, the highest annual rise since 2005. A typical home in the UK now cost ₤265,312.
---
Xàbia in March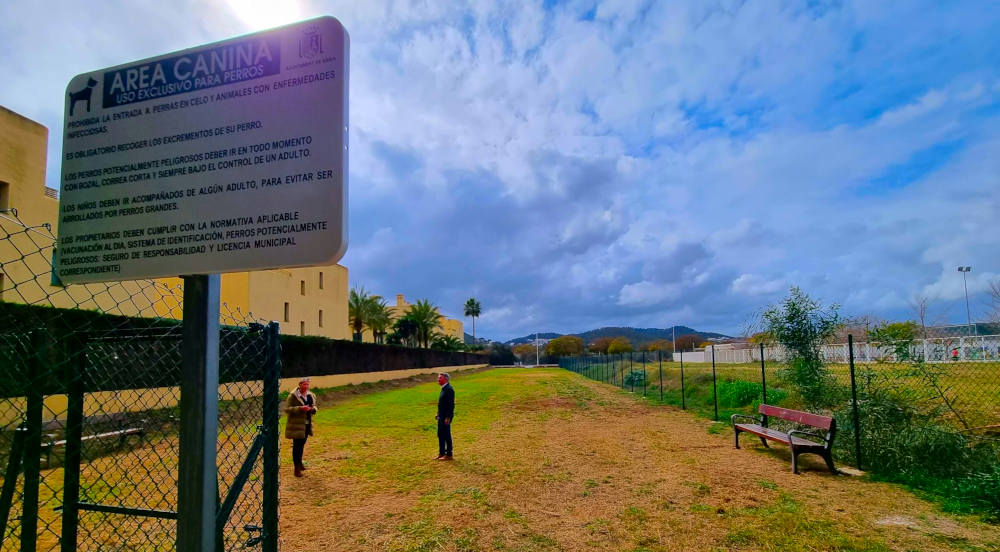 01: The Department of Services in Xàbia has created two new recreational areas for dogs, dedicated areas where they can socialise and play without a leash in good health and safety conditions.
Related Link: Xàbia opens two more dedicated dog areas in the Arenal and the port zones
01: Restaurante Tula, based in the Arenal zone, was awarded two 'Soles' from the Guía Repsol, and was one of just two restaurants in the entire Comunidad valenciana to have gained two "soles" in its latest list of winners.
Related Link: Restaurante Tula receives second Repsol Sol award
02: Several hundred people gathered in front of the town hall building in the heart of the historic centre of Xàbia to show their support for the Ukrainian community in the town as well as calling for peace in the eastern European country after almost a week of conflict after the Russian invasion of Ukraine.
Related Link: Xàbia expresses its support for the Ukrainian community in rally
Related Link: Rotary Club organises food and clothing collection to send to Ukraine
Related Link: CD Jávea organises collection of food and medical supplies for Ukraine
Related Link: Art exhibition aims to raise funds for essential supplies for Ukrainian refugees
Related Link: 24 families offer their homes to welcome refugees from the war in Ukraine
Related Link: Ukraine aid collected by Rotary Club Jávea is despatched to Poland
Related Link: Xàbia coordinates joint response to demand for humanitarian assistance to Ukraine
Related Link: Xàbia organises collection of medical and sanitation material for Ukraine
Related Link: Charity art exhibition to support Ukraine raises about 2,000 euros
Related Link: Xàbia Roundabout donates 10,000 euros to the Red Cross for humanitarian aid to Ukraine
Related Link: Xàbia meets with association working with Ukrainian and Russian populations in province
Related Link: Trucks with humanitarian aid collected by Rotary Club Javea arrive in Ukraine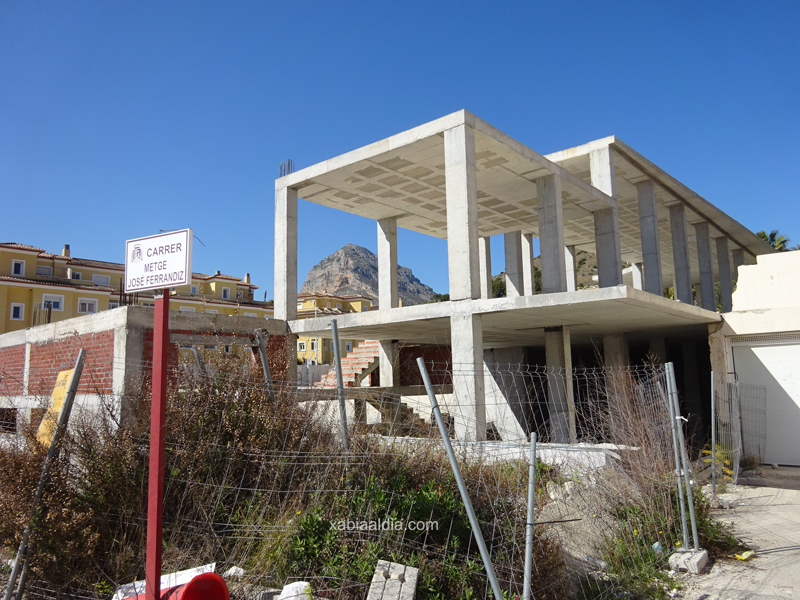 02: The local council reported that it had taken the first steps to cancel the contract with the external architect responsible for the auditorium project who would be afforded some time to present an appeal against the decision.
Related Link: Xàbia to cancel contract with architect responsible for auditorium project
03: The municipal water company AMJASA carried out a total of 58 infrastructure improvement projects during 2021, investing a total of 2,139,167 euros to improve some 2.65% of the total water distribution network.
Related Link: AMJASA invests 2.1 million euros in infrastructure improvement works
08: The local council signed a minor one-year contract with a consultancy firm based in Madrid and Brussels, valued at 17,545 euros, for "consultancy and technical assistance aimed at attracting European funding".
Related Link: Xàbia hires consultant to adapt municipal projects to meet EU funding objectives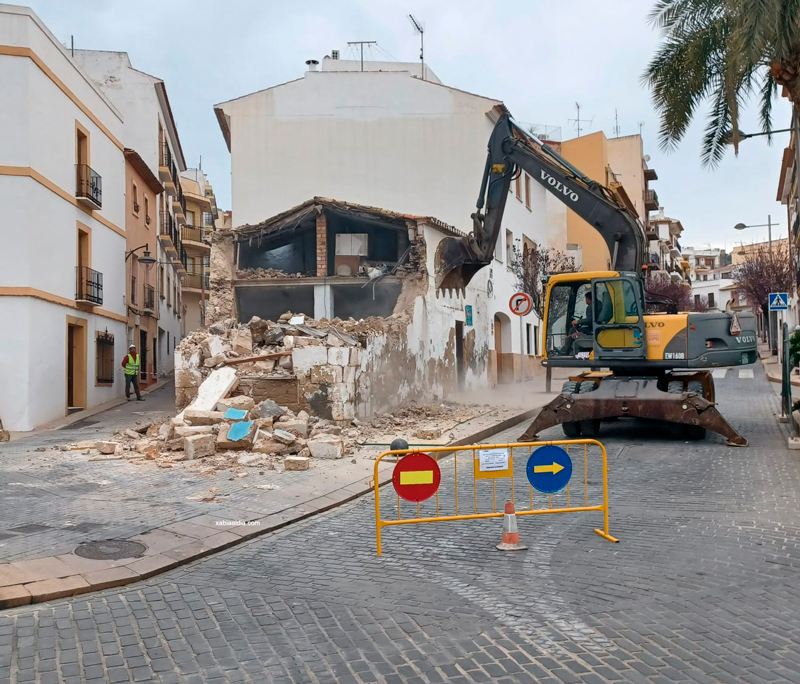 11: The owners of a house that stood at the end of Carrer Roques, at the junction with the Ronda Sur, demolished the building. Long abandoned, it had become a danger to the public as parts of the crumbling building occasionally fell onto the public highway, both on the side facing the main road as well as Carrer Roques.
Related Link: Abandoned house on corner of Carrer Roques and Ronda Sur demolished
16: Podemos Xàbia released the results of a survey of residents in the town which it carried out to gauge public opinion on municipal day-to-day issues, a questionnaire presented in three languages which was completed by 236 people.
Related Link: Podemos survey confirms biggest concern of residents is mass construction
17: Councillor Alberto Tur (Sports) revealed more details on one of the most important municipal projects that had been proposed in recent months – a new multi-sports complex in the Freginal neighbourhood of Xàbia.
Related Link: First Look: New sports centre to meet the demands of the sporting community in Xàbia
17: Xàbia Council completed the latest road re-surfacing campaign to improve around 70 streets in the municipality, particularly those in outlying areas. The project, which started in October, had been carried out in phases by Pavasal at a cost of 662,749 euros, working in the low season to minimise inconvenience to residents.
Related Link: Xàbia completes latest road re-surfacing campaign
18: The regional government in Valencia signed a contract with Madrid-based construction company Licuas SA for the repair the eastern breakwater of the port of Xàbia, the section located on the old Pope beach close to the steep cliffs of the Cap de San Antoni headland.
Related Link: Contractors Licuas given three months to repair harbour breakwater in Xàbia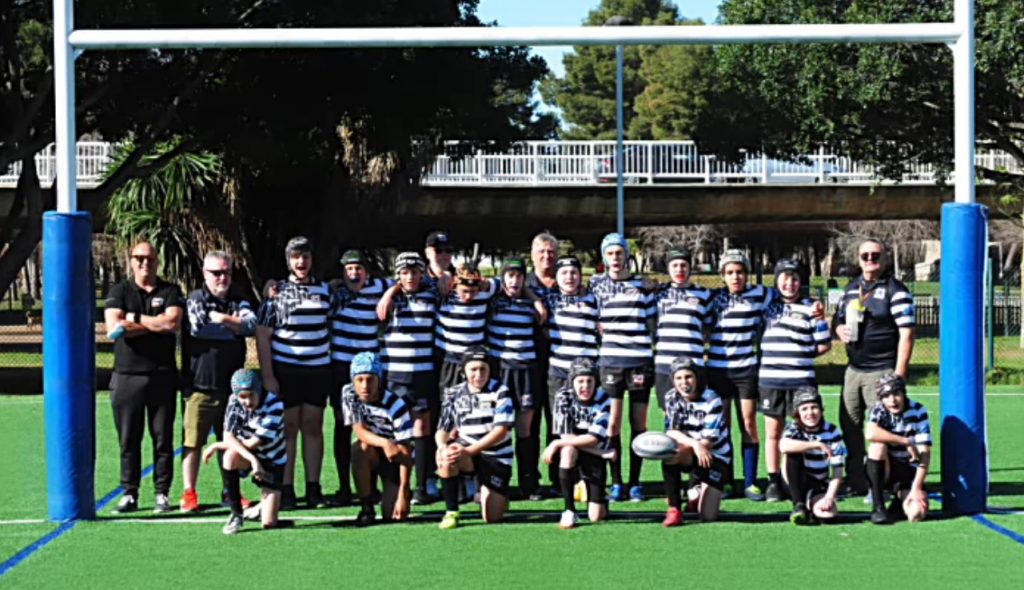 18: Under a cloudless blue sky on Saturday 14th March, the Aguiles Xàbia Rugby s14 Team travelled to Valencia for their final regular season match against San Roque/Castelló. Team spirits were high!
Related Link: Xàbia Aguiles claim top spot for second successive season
20: The Xàbia festivities had not been officially present at the Fallas de Valencia for three years. But this year, finally, the 2019 representatives were able to fulfill the tradition and bring their flowers to the Virgin in an act that defied rain and bad weather.
Related Link: Fogueres Xàbia participates in the flower offering at Fallas Valencia
20: The municipal swimming pool, seems to be progressing as planned, according to councillor Alberto Tur (Sports) who confirmed that the project was "on target" during the press conference which presented details of the new sports centre in Freginal.
Related Link: Municipal swimming pool "on target" to be completed within deadline
21: The rain stayed away as the treasured image of Jesús Nazareno was carried on the shoulders of the devout on Sunday evening, the people of the town accompanying its journey from its blue-domed chapel of Calvario and down to the very heart of Xàbia, placed inside the historic church of San Bartolomé where it will reside until May 3rd.
Related Link: La Baixada: the treasured image of the Nazarene makes its descent to the heart of Xàbia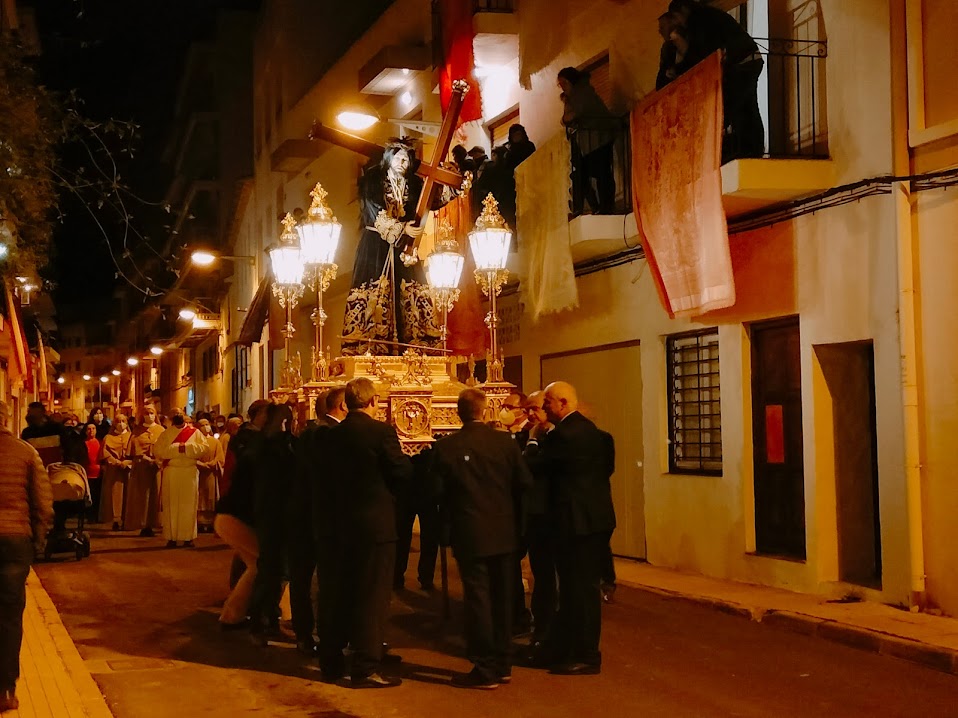 21: Xàbia's fishing fleet will remain in port until at least Wednesday 23rd March as they struggle to face increasing costs in fuel and production in recent months.
Related Link: Xàbia's fishing fleet remains in port in protest at rising costs
22: The Xàbia Oceanographic Research Institute (IROX) turned its attention towards El Saladar del Arenal, setting out to verify whether this area, which has seen great urban growth in the last twenty years given its proximity to the coast, can be classified as a wetland due to the fact that it is prone to flooding during episodes of intense rains and its great capacity to retain that water.
Related Link: IROX requests that El Saladar de Xàbia be declared wetland to protect it from urban development
24: Xàbia Council decided to re-start the process for finding a contractor to carry out the renovation projects at CEIP Mediterrània, which are covered by the regional Edificant initiative, after two companies pulled out of the tender process.
Related Link: Xàbia opts to restart process for renovation project at CEIP Mediterrània
24: The tender process for the contract for the new bus services linking the Marina Alta and Marina Baja to Alicante attracted three offers to take on the 32 million euro ten-year contract.
Related Link: Three companies bidding for new provincial bus routes linking Las Marinas
25: Councillor Ximo Segarra (Treasury) reported on a modification of credits that would be submitted to a vote at the next plenary session, a proposal that would incorporate 10 million euros into the municipal budgets that would be allocated to be invested in the preparation of new projects as well as strengthen social services funding to guarantee the municipal response to the humanitarian crisis caused by the Russian invasion of Ukraine.
Related Link: Xàbia allocates additional 10 million euros for investment and social aid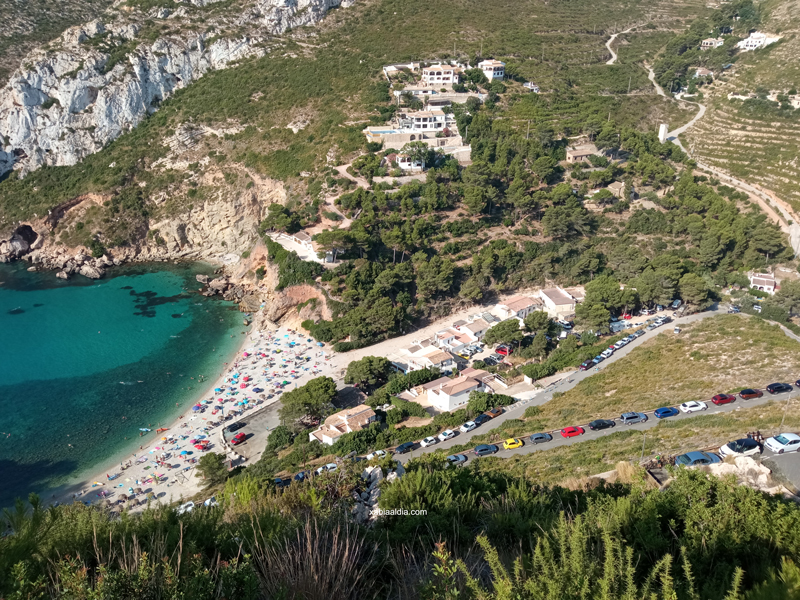 28: Xàbia Council announced plans to establish a fee for parking during the summer months in the coves of Portitxol (Carrer de la Barraca) and La Granadella (Carrer del Pic Tort) within the actions included in the Comprehensive Coastal Management Plan.
Related Link: Xàbia opens public consultation ahead of applying parking fee in Portitxol and Granadella in summer
29: The Policía Local de Xàbia activated a new channel to communicate with the citizen through smartphone technology with the intention of reducing the response time and crossing language barriers in a town as diverse as Xàbia.
Related Link: Xàbia Alerta: the new APP that connects the citizen with the Local Police
30: Xàbia would benefit from improved fire protection during the summer months after it was confirmed that a seasonal fire station will be created from an existing municipal building and provided with a heavy rural fire fighting and a fully-equipped three-man team which will be operational between July 1st and September 30th.
Related Link: Seasonal fire station will provide rapid response to fires during summer months
30: Xàbia Council announced that it had decreed the closure and cessation of activity of seven restaurants and leisure venues located in the Punta del Arenal zone of the Arenal beach area for lacking the mandatory opening licence, although these venues would be permitted to re-open once the required licence has been obtained.
Related Link: Seven venues on the Punta del Arenal zone forced to close by town hall
31: In its first participation in the National Dance Contest, the Escuela de Baile Endanza de Xàbia has won two awards for its performances: the first prize in the hip hop category and the second prize in the contemporary dance category.
Related Link: The Endanza de Xàbia Dance School returns from the National Dance Contest with two prizes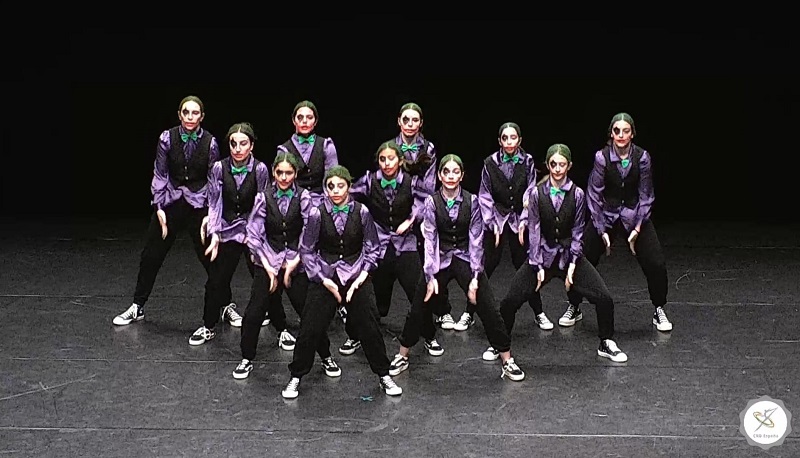 ---
javeamigos.com Review of the Year 2022
---

---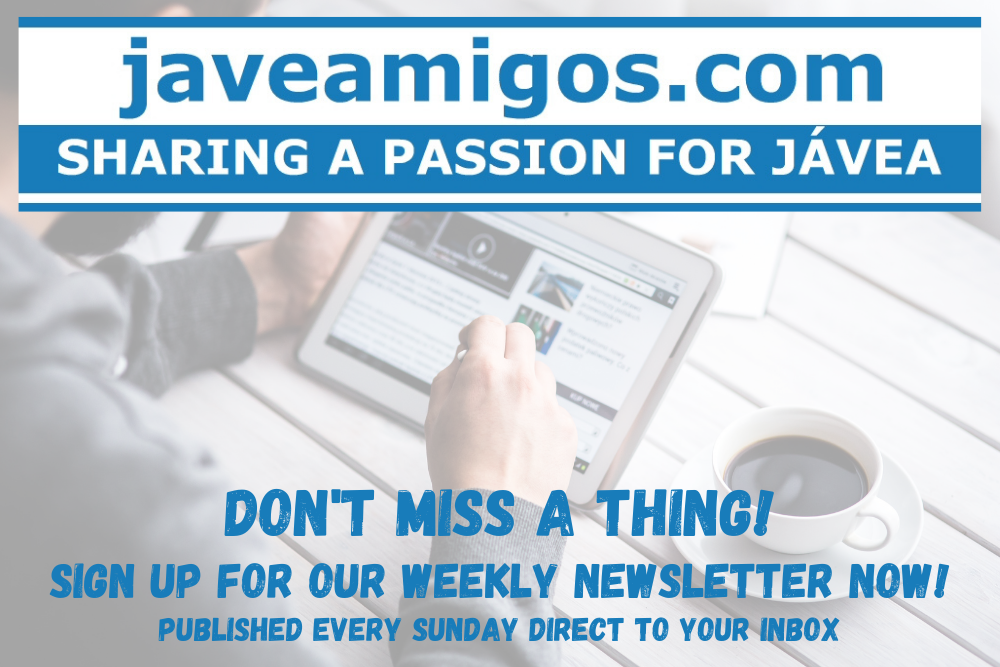 ---