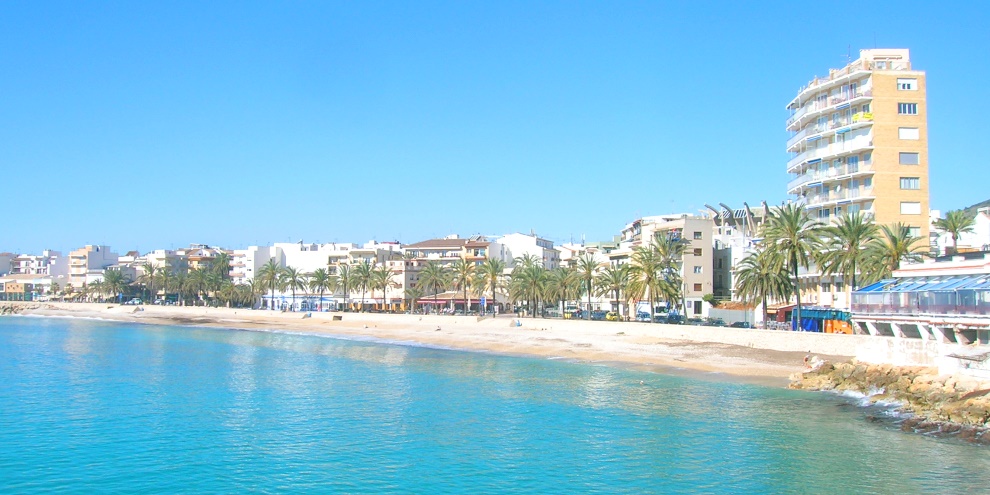 Jávea (Xàbia in Valenciano) has long been considered one of the jewels of the Costa Blanca, an oasis of natural beauty set along some 25 kilometres of stunning coastline and nestling below the awesome hulk of the mountain of El Montgó, more than 750m high and protecting the town from the fierce northerly winds of winter. The UN's World Health Organisation once declared that Javea's micro-climate could be considered near-perfect and thus one of the healthiest in the world. Average daily highs hover around the 30°c during July and August and rarely drop below 16°c in the winter whilst the town basks in an average of 320 days of sunshine per annum – perfect for a holiday whatever the time of year. And boasting a history stretching back many thousands of years, Jávea offers something for everyone.
HOW TO GET TO JÁVEA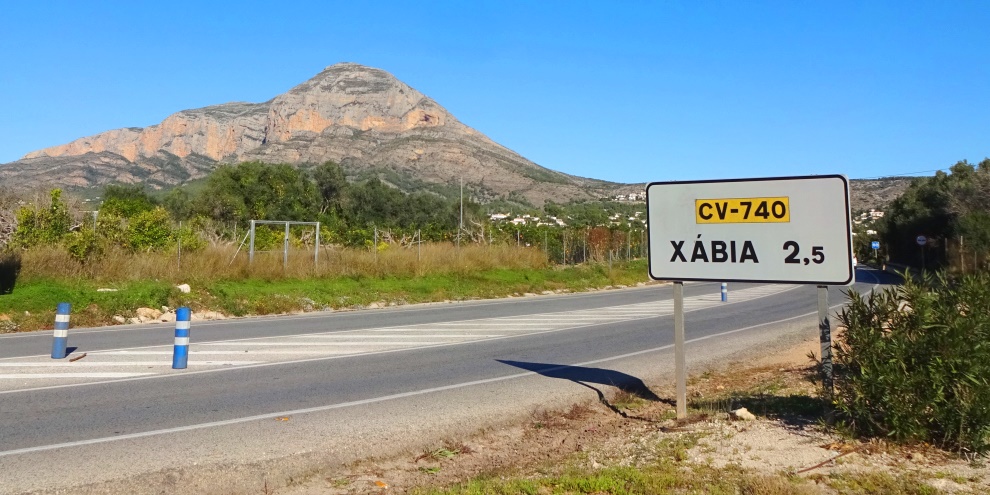 The beautiful town of Jávea is almost equidistant between Alicante-Elche (ALC) and Valencia (VLC) international airports, both of which welcome thousands of flights from airports across the UK. Both airports are about 90 minutes drive from Jávea. Although we don't have a railway station, it is quite possible to travel from the UK by train, albeit with a couple of changes and a transfer from Valencia. Driving by car from the UK offers two options: a long ferry journey to the northern coast of Spain which is about eight hours drive from Jávea; or driving through France and Spain, a distance of about 1,800km.
LINK: VISITING – How to get to Jávea
WHERE TO STAY IN JÁVEA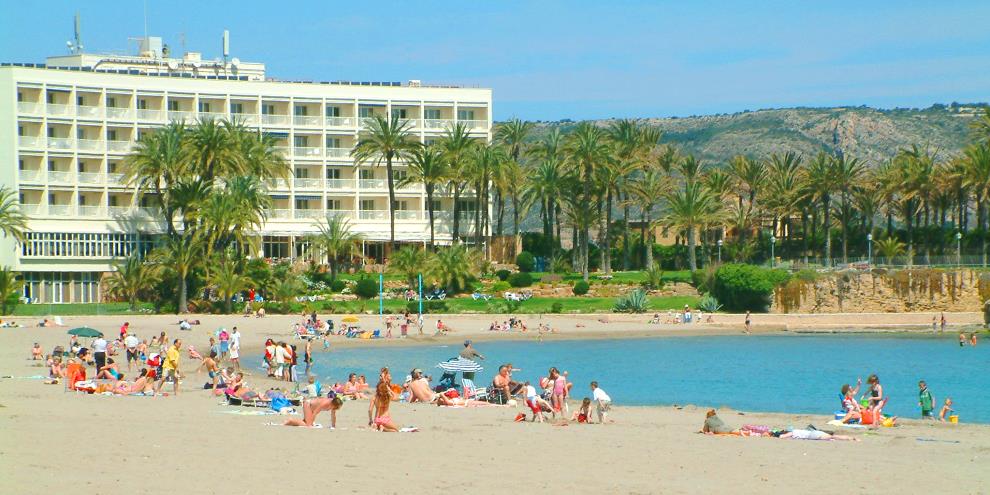 There are several different options for staying in Jávea, all offering different experiences to the visitor. Unlike many other coastal resorts along the Costa Blanca, Jávea has managed to control development and consequently there are just a handful of very good hotels serving every pocket and taste. Two official campsites offer every facility for those wishing to stay under canvas or park up their camper vans or caravans in delightful surroudings just a short walk from the Mediterranean Sea. Hidden amongst pine trees on the surrounding hills there are villas of all shapes and sizes whilst the apartment complexes closer to town offer a more convenient place to stay.
LINK: VISITING – Where to Stay in Jávea
WHAT TO DO IN JÁVEA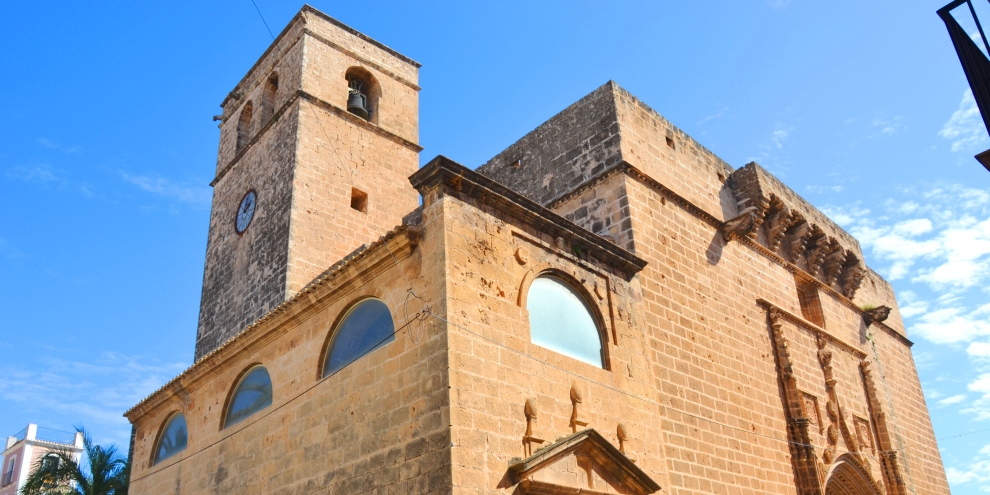 Jávea has so much to offer the visitor besides the sun, sea and wonderful beaches. It boasts a history stretching back thousands of years which can be explored in the town's municipal museum in the heart of its delightful historic centre. With over 25 kilometres of winding coastline, Jávea offers some stunning scenery with high cliffs and hidden coves, a wide sandy beach and one of the best beaches in Spain in La Granadella. To the north the high mountain of Montgó dominates with its summit within reach to all with a bit of determination whilst Jávea offers plenty of scope for walking with over 40 kilometres of official trails.
LINK: VISITING – The Historic Centre
LINK: VISITING – The Port
LINK: VISITING – The Arenal
LINK: VISITING – The Viewpoints
LINK: VISITING – The Parks
LINK: VISITING – The Beaches
THE HOLIDAY ESSENTIALS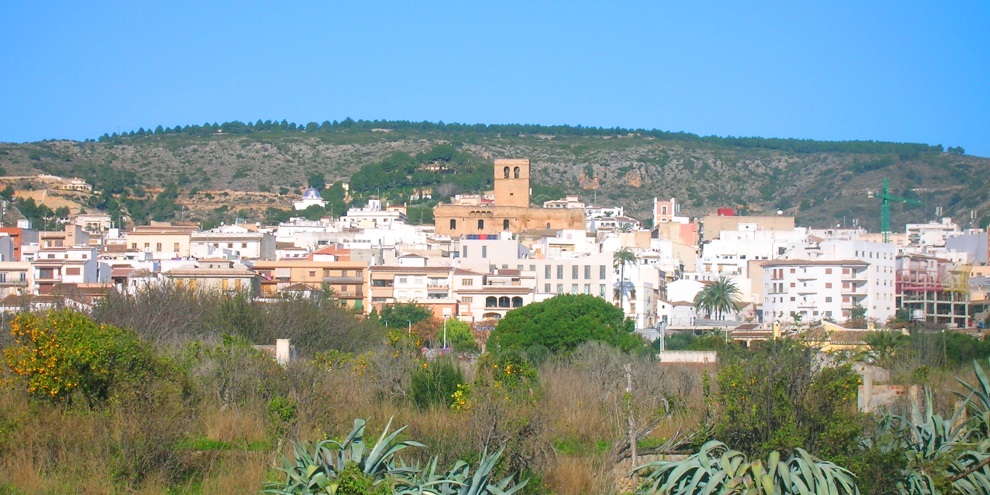 You've packed your shorts, summer dresses, swimsuit and bikini and suffered the no-frills flying experience to reach Spain. You've squeezed everyone into the hire car and got yourself safely to Jávea. You've picked up the keys and finally found the holiday villa. So now you need to fill the fridge with food and drink. And you'll probably need the cash to do so. As the holiday draws on, those mosquitos and tummy rumbles might require a visit to a chemist and whilst we hope you don't need the police, it's worth knowing where they might be. In this section, we'll show the locations of the supermarkets and banks as well as the chemists (for those annoying little irritations) and the police stations (for those larger ones).
LINK: VISITING – The Holiday Essentials
---
"Happiness consists of living each day as if it were the first day of your honeymoon and the last day of your vacation."

LEO TOLSTOY (1828-1910)
---