Municipal swimming pool "on target" to be completed within deadline
Seven months of the 24 month construction project have passed and the foundation phase has been completed and side walls are being erected.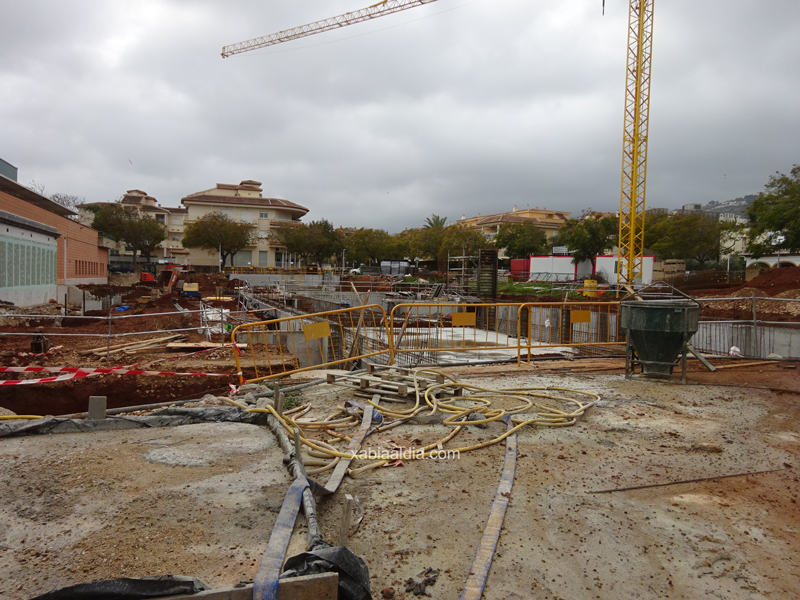 ---
Sunday 20th March 2022 – Mike Smith
Source: original article – Carlos López (Xàbia AL DÍA)
---
The spectre of unfinished projects hangs over Xàbia. Just a few weeks ago, the local council admitted that the contractor employed to carry out the extension project at CEIP Trenc d'Alba had announced a "temporary suspension" to the deadline for completion. By coincidence, the council in Teulada-Moraira also announced a similar decision, curiously also on a project at a school.
However, for now, the other big project in Xàbia, the municipal swimming pool, seems to be progressing as planned, according to councillor Alberto Tur (Sports), who responded to an enquiry from Xàbia AL DÍA that the project was "on target" during the press conference which presented details of the new sports centre in Freginal.
Councillor Tur explained that there is a meeting every week with construction management and the contractor Contratas Vilor to assess the progress and "evaluate" possible contingencies that might occur as the project development.
Seven months have already passed since the construction company started work in September last year on a project that was expected to take 24 months to complete. As residents and passers-by have been able to see, work seems to be progressing well, with the foundation phase of the swimming pool complex having been completed and the side walls already being erected. In addition, work had started on the physical connection with the adjacent sports centre.
However, residents and those who park their vehicles in Calle Manuel Bordes Valles have noticed how after recent rainfall this month, construction trucks are leaving the site whilst trailing a large amount of mud and debris with them. Some of them have recalled how municipal technicans valued positively the plan to reduce the impact on local residents presented by the successful bidder but that it seems to have been a little forgotten.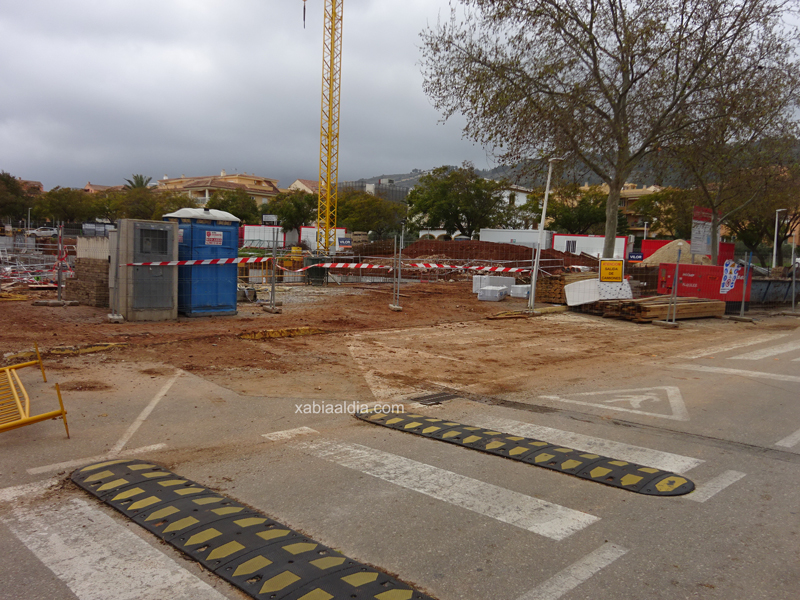 The Montgó collector is late, but also about to end
Another work that has been delayed longer than expected has been the construction of the Montgó sewage collector network in the first section of the Camí Castellans. The construction company, Categor Obras y Proyectos, has suffered various difficulties – among others, that all workers became infected with COVID-19 – as well as the rains, but still has continued to work and will be close to completion.
This same company will then move to the Portitxol area, once the collector is completed to start the urbanization works of the whole area. But for sure, until one is over, the other will not start.
---
---