Charity art exhibition to support Ukraine raises about 2,000 euros
A portion of the money collected will be donated to the Cruz Roja Española to support their efforts to help refugees fleeing the violence in Ukraine.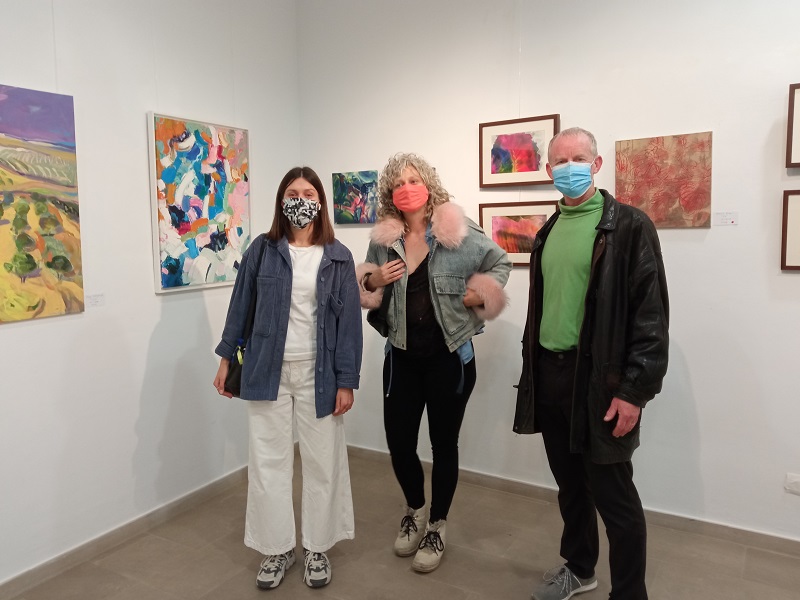 ---
Friday 11th March 2022 – Mike Smith
Source: original article – Carlos López (Xàbia AL DÍA)
---
Any contribution is worth it and at least 2,000 euros have been raised, pending a count of the sales of pieces of work displayed at the charity art exhibition organized by Ukrainian artists Anton Gudzykevych and Mariia Zhurykova, owners of the GudzGallery gallery, to support efforts to help those escaping the violence caused by the Russian invasion of their country. A portion of the money raised will be donated to the Cruz Roka Española.
Mariia Zhurykova told Xàbia AL DÍA that the response has been magnificent and she acknowledged that they thought that, after the first opening day, the pace would slow down "but it hasn't been like that". In fact, it has been a coming and going of people during the evening sessions, interested in contributing something to help the Ukrainians.
Zhurykova has remarked that we all "hope this will end soon, because it is a disaster" and she has asked all the residents of Xàbia and the region to continue to help "because the problem will continue" for a few weeks or months.
She added that the visitors and anonymous people who have acquired the works "already know what is happening" and have participated in this initiative "because they have the idea of ​​helping".
In total, some 50 works were on display, of different sizes and formats, which the two organizers intend to take to more points in Xàbia and the region because many more artists have shown their interest in continuing to collaborate.
---
---