2022: The Year in Review – December
Julio Ivorra became new head coach of CD Jávea. A new speed limit is introduced on Carretera Portitxol. And what's this about the population of Xàbia?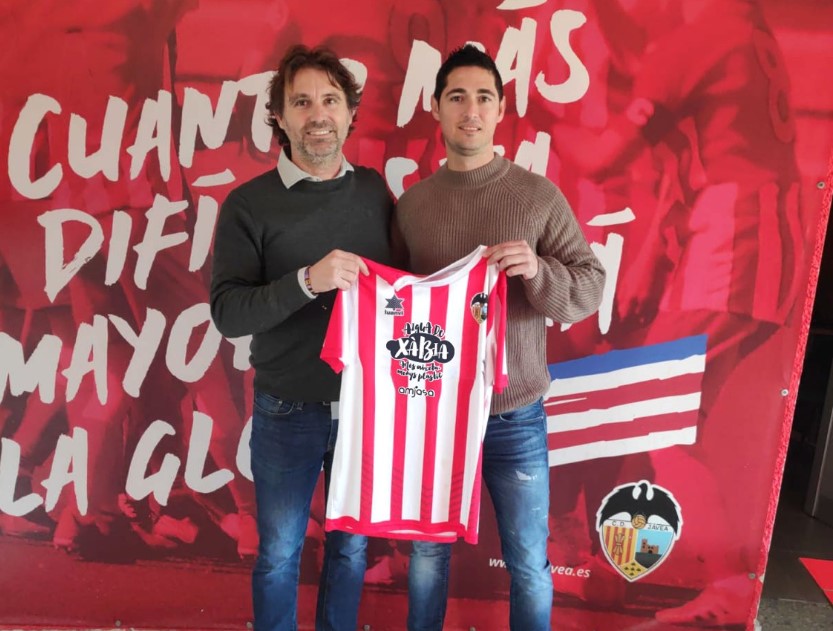 Saturday 31st December 2022 · Mike Smith
Source: Original
The World in December
The EU, G7 and Australia imposed a cap of $60 a barrel of Russian crude oil to "prevent Russia from profiting from its war of aggression against Ukraine". After substantial protests against China's Zero-COVID policies, the Chinese government eased on its COVID restrictions. Argentina won the FIFA World Cup Final after a stimlating final against France which went to penalties after 3-3 draw. At the UN Biodiversity Conference (COP15), nearly 200 countries agreed a landmark deal to protect a third of the planet for nature by 2030.
In Spain, Prime Minister Pedro Sánchez announced another €10 billion package of measures to counter inflation, including a one-off bonus of €200 for about 4.2 million households with annual incomes up to €27,000, zero VAT (IVA) on essential food supplies, such as bread and milk, and the extension of tax cuts for energy bills into the first half of next year. After the number of infections spiked in China, the Spanish government confirmed that all air passengers arriving from the country would need to provide a negative COVID-19 test or proof of vaccination on arrival; coronavirus health controls would also be stepped up at Spanish airports. It was confirmed by AEMET that 2022 was the hottest year in record in Spain after preliminary data indicated that the year would finish with average daily temperatures above 15°c for the first time since records started in 1961; it also that the four hottest years on record for the country have all come since 2015. The UK and Spain made 'significant progress' in talks over an agreement to secure Gibraltar's post-Brexit relationship with the EU.
In the UK, the Health Security Agency reported a string of recent deaths among children who caught Group A streptococcal infection, with five children initially confirmed to have died in England and one in Wales. The UK government approved Woodhouse Colliery, the UK's first new coal mine in decades, despite concerns about the climate impact. Royal Mail workers began a wave of strikes in the run-up to Christmas, with more than 115,000 staff walking out in a dispute over pay and conditions. The UK experienced its coldest night of the year, with heavy snowfall in many places, and temperatures as low as −15.6°C in Scotland. Nurses in England, Wales and Northern Ireland held the biggest strike in NHS history, as they demanded a 19% pay increase. Ambulance workers also went on strike across much of England and Wales. King Charles praised "wonderfully kind people" helping those in need and sympathises with struggling families in his first Christmas broadcast.
---
Xàbia in December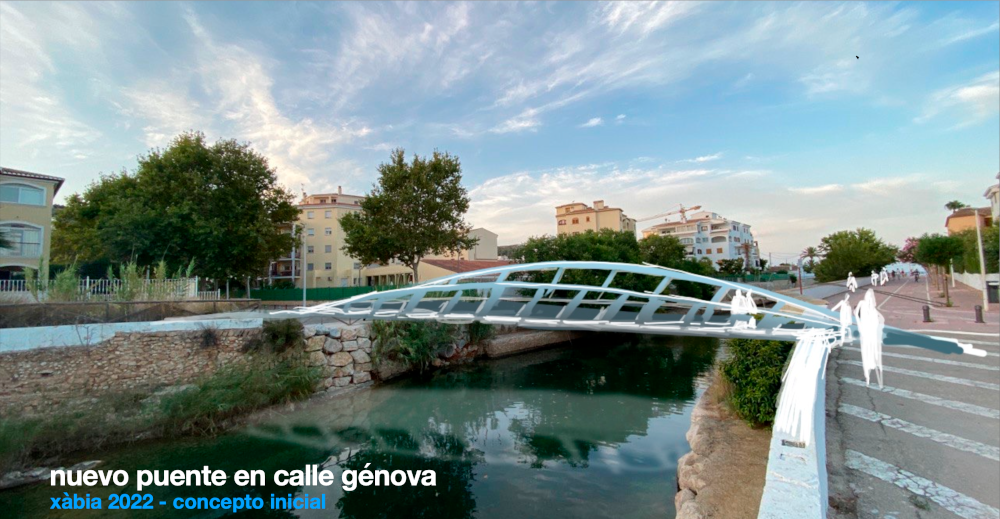 01: It was reported that Xàbia town hall had been preparing the details for the tender for the construction of a new bridge over the Gorgos river, extending Calle Genova so that it connects with Calle Manuel Bordes in the port to improve general circulation in the adjoining streets.
Related Link: Xàbia defines details of new Calle Génova bridge
05: The award for federal participation was handed to the Centre d'Artistic Musical de Xàbia (CAM Xàbia)by Ximo Puig, president of the Generalitat who was joined by the president of the FSMCV Daniela González, to present the award to the president of CAM Xàbia, Joan Antonio Sapena Codina.
Related Link: CAM Xàbia receives award in special presentation in Valencia
13: The municipal water company AMJASA presented the first conclusions of a technical study to resolve flooding issues in the Arenal zone which proposed the creation of a lagoon next to Avenida dels Tamarits, adjacent to the low-lying Saladar, into which rainwater can be redirected during periods of heavy rain.
Related Link: Study proposes creation of lagoon to resolve flooding issues in the Arenal
13: The Diputación de Alicante took a Solomonic decision in order to guarantee the safety of pedestrians on the Portitxol road and applied a reduction in the maximum speed allowed to 30kph in the section between the roundabout on Carretera del Pla/Camí Cabanes and that on Carretera de la Guardia, next to the Saladar supermarket.
Related Link: Speed limit of 30kph imposed of Carretera del Portitxol between Consum and La Guardia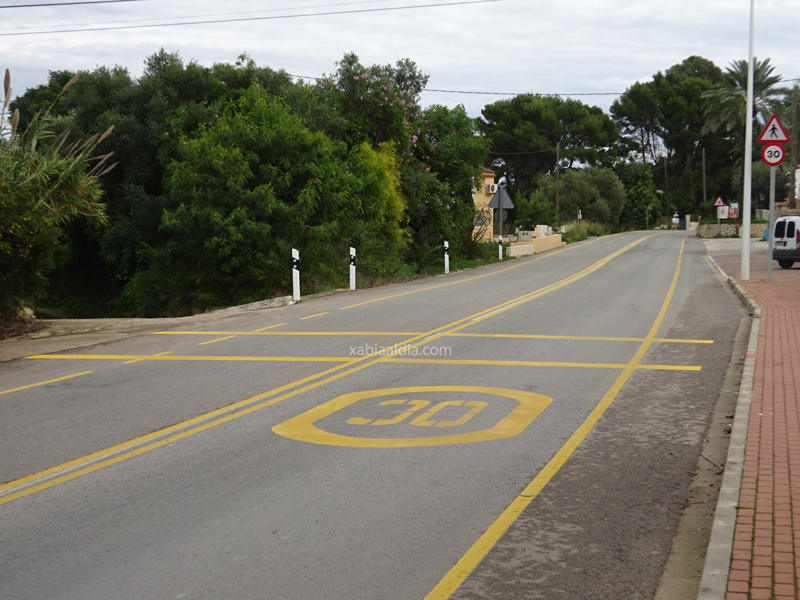 14: It was reported that the 2022 edition of the annual Christmas Elf Run, organised every year by the Lancashire Bruja and which took place during the afternoon of last Saturday 10th December, raised a total of 858.46 euros for the Raquel Paya Special Needs School in Dénia.
Related Link: Annual Christmas Elf Run raises more than 850 euros for charity
15: It was confirmed that the municipal water company AMJASA was to start work to develop a strategy to reuse water from the treatment plant rather than pumping it into the sea, generating what is technically called the integral water cycle.
Related Link: AMJASA will begin the first works to reuse water from the treatment plant next year
18: It was reported that Xàbia Council had updated the project to convert two buildings of the Cap de Sant Antoni lighthouse complex into a visitor centre for the Cap de Sant Antoni Marina Reserve and Montgó Natural Park in response to an increase in prices.
Related Link: Xàbia updates Sant Antoni lighthouse project to reflect increase in costs
20: It was confirmed that Xàbia was able to offer five plots located on Avenida Augusta, Calle Bruselas and Camí del Pou de Moro on which 153 homes for social rental can be built through the Next Generation Aid Programme for the construction of such property.
Related Link: Xàbia assigns five plots to Valencian government for social housing
21: CD Jávea's turbulent campaign had taken its first victim, a major casualty, in the form of head coach Juan Carlos Signes who, after a bad run of results which had seen the side plummet into the bottom three, decided to resign.
Related Link: Juan Carlos Signes resigns as head coach of CD Jávea
Related Link: Julio Ivorra takes on the top job at CD Jávea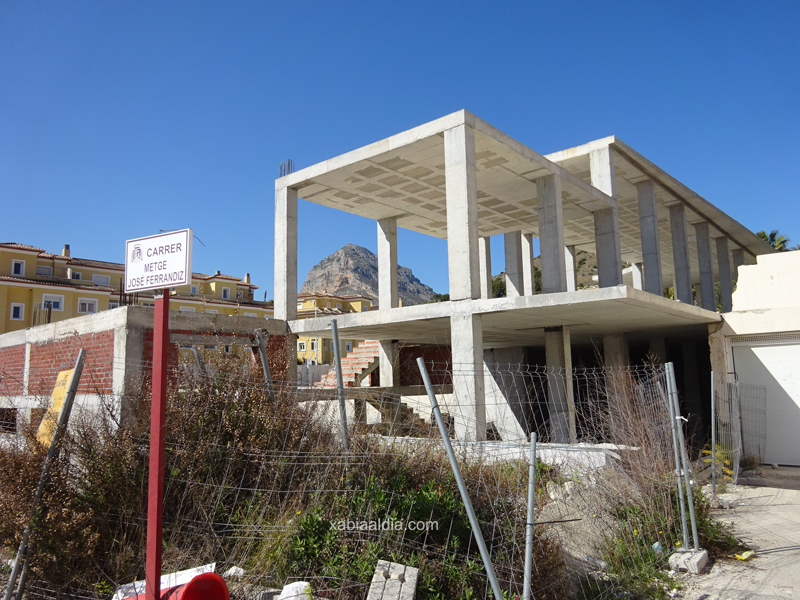 21: The current paralysis of the construction of the municipal auditorium, which has lasted for some two and a half years, was one of the issues addressed by the councillor responsible for Culture, Quico Moragues, at a latest meeting of the Cultural Advisory Council.
Related Link: Xàbia will hire another architect to encourage conclusion of municipal auditorium
23: The population of Xàbia has risen to 28,731, according to the latest figures provided by the Instituto Nacional de Estadística (INE), numbers which also show that the population of the Marina Alta as a whole has risen to above 184,000.
Related Link: Xàbia's population rises above 28,000 for the first time since 2014
29: The town hall in Xàbia has had active security cameras in some of the 'zona verde' rubbish collection zones in the municipality for some time in a bid to deter illegal dumping that damages the public image of the town and results in extra spending waste management.
Related Link: Xàbia CCTV captures first illegal dumping offender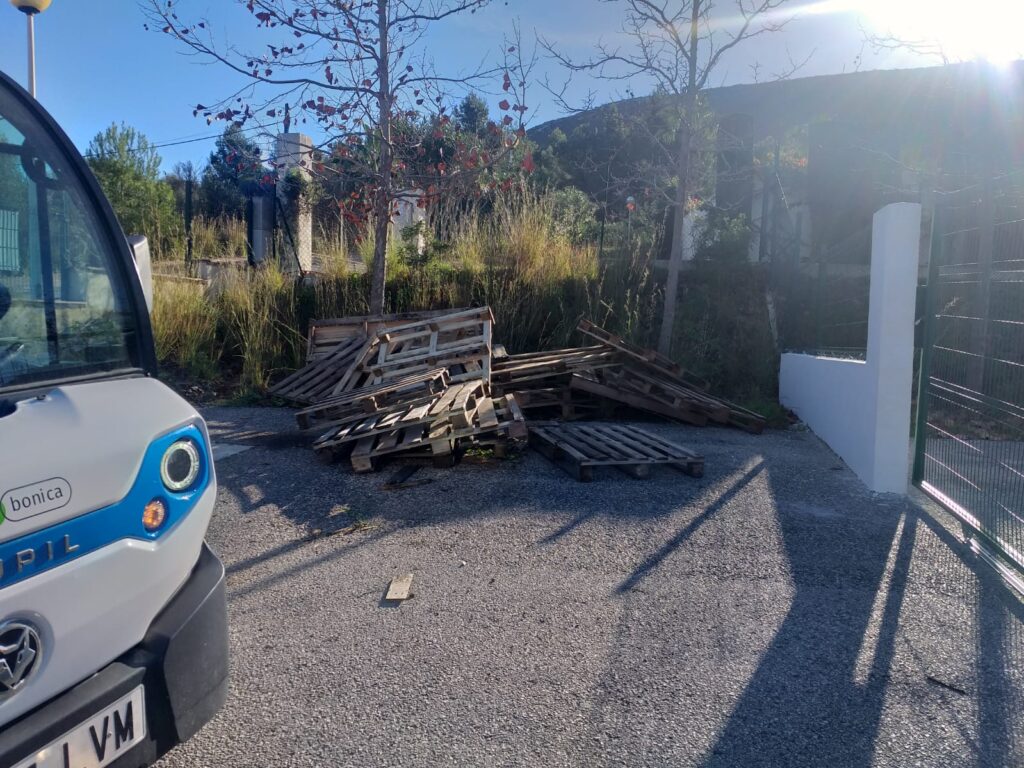 ---
javeamigos.com Review of the Year 2022
---

---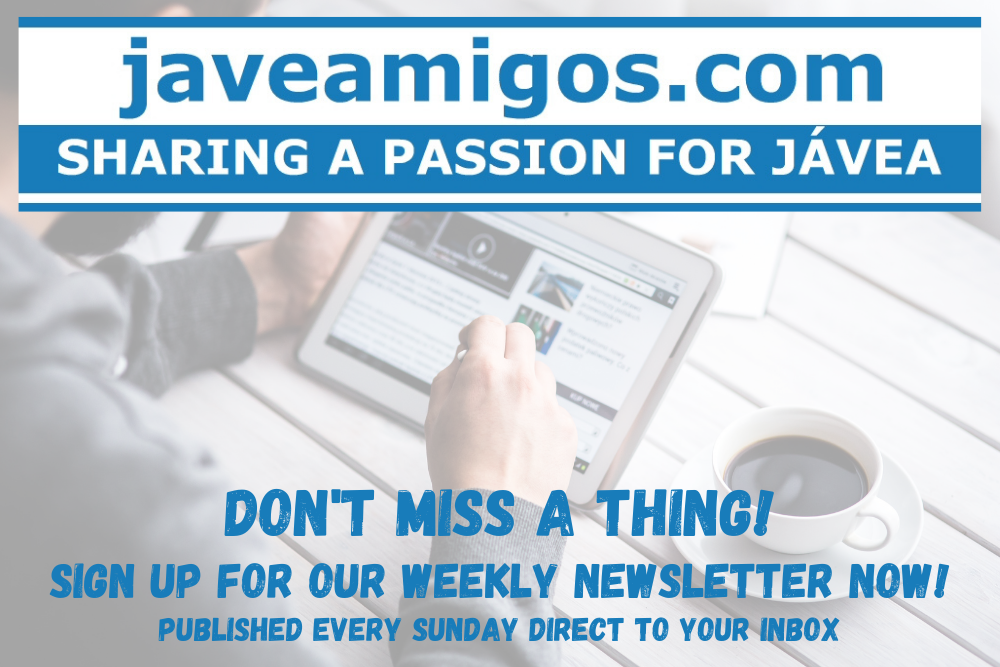 ---