La Baixada: the treasured image of the Nazarene makes its descent to the heart of Xàbia
As is tradition on the Third Sunday of Lent, the image of Jesús Nazareno was brought on the shoulders of the devoted.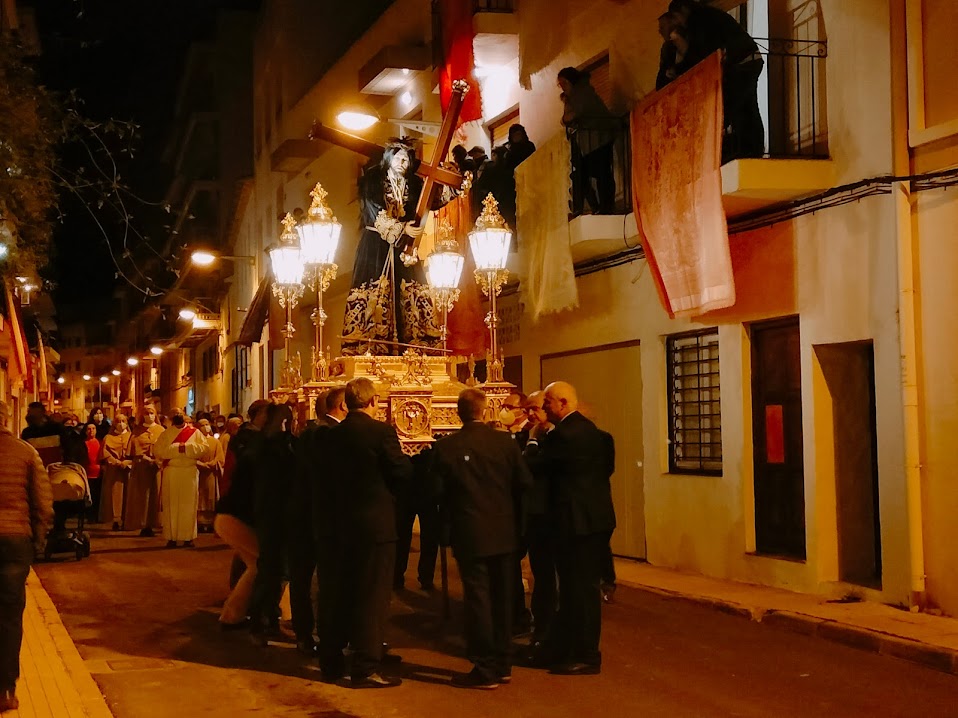 ---
Monday 21st March 2022 – Mike Smith
---
The rain stayed away as the treasured image of Jesús Nazareno was carried on the shoulders of the devout on Sunday evening, the people of the town accompanying its journey from its blue-domed chapel of Calvario and down to the very heart of Xàbia, placed inside the historic church of San Bartolomé where it will reside until May 3rd.
The Third Sunday of Lent is the traditional day when the descent – La Baixada – takes place. In 2020, the procession was cancelled as the nation locked down in the face of the COVID-19 pandemic; last year the image was carried down rather unceremoniously and without fuss inside a truck as the pandemic continued to affect our everyday lives. Symbolic celebrations were held and the Brotherhood of the Nazarene refused to be beaten by the disease, especially since, according to local tradition, our treasured image saved the town from the onslaught of cholera in the 19th century. The image would remain in place until its return to Calvario in mid-October.
In 2022, with the evolution of the pandemic allowing many restrictions to be lifted, the traditional baixada took place. As darkness fell and the clouds refusing the let loose the potential rain, a modest procession of residents lit the way with candles, winding their way down the Viá del Cruces and through the grand archway to descend into the heart of the historic centre. More residents lined the route, or watched from the balconies above, coloured blankets hanging from them.
Led by the Virgin, the procession slowly made its way to the church square where more residents had gathered. The church walls shone a beautiful gold as the two images were carried with skill through the narrow southern door to applause, both from those outside as well as those who had packed the benches inside the church. As the treasured image slowly took its place beside the altar, fireworks lit the night sky, heralding the return of the Nazarene to the heart of the town, the perpetual mayor, the protector. And here the image will stay over Easter, when it will be processed once again in solemn silence around the historic centre on the evening of Good Friday, and then honoured during the festivities in late April and early May before it will be carried back up to Calvario – La Subida – on the evening of May 3rd.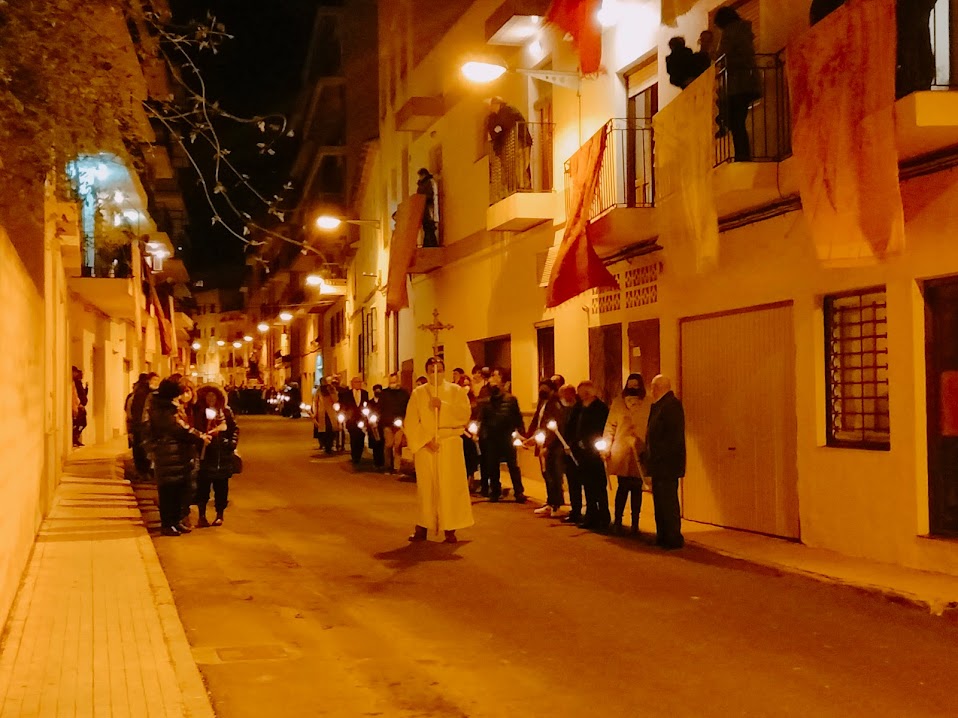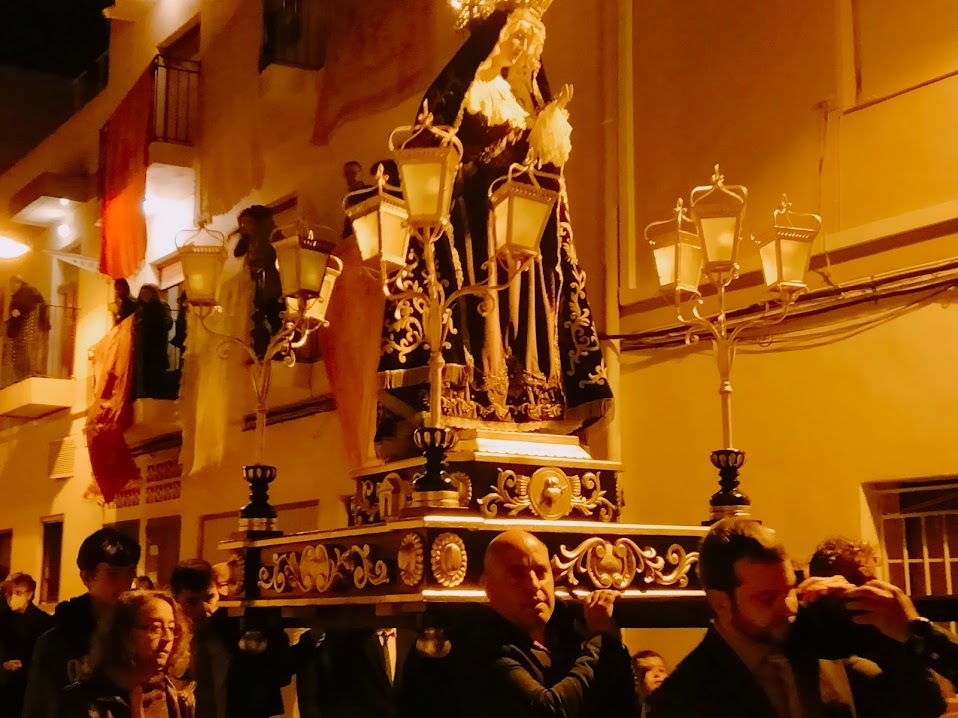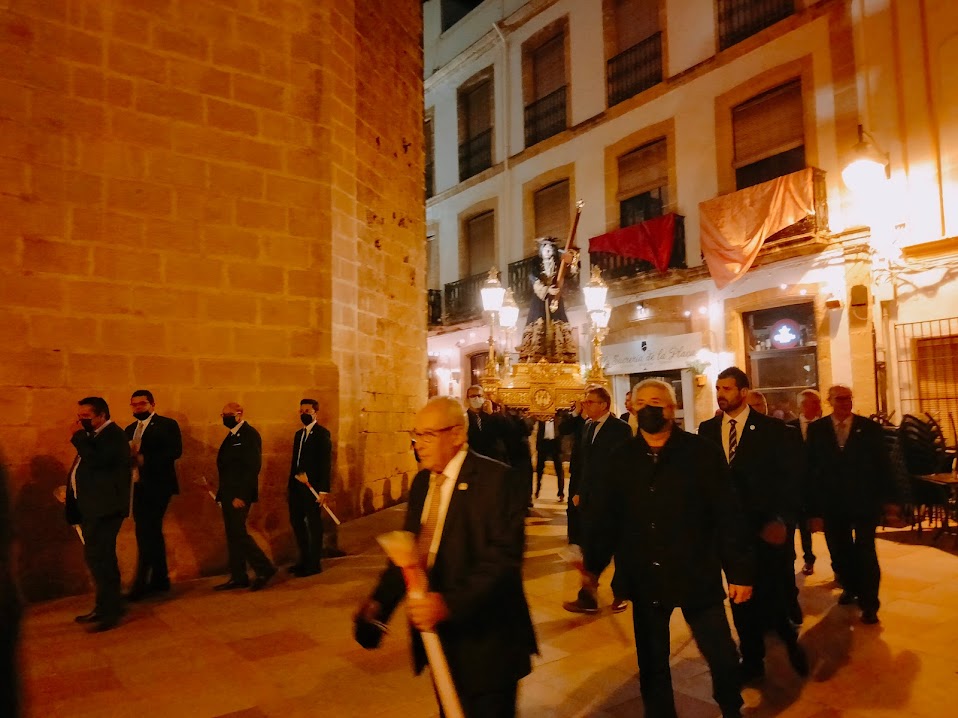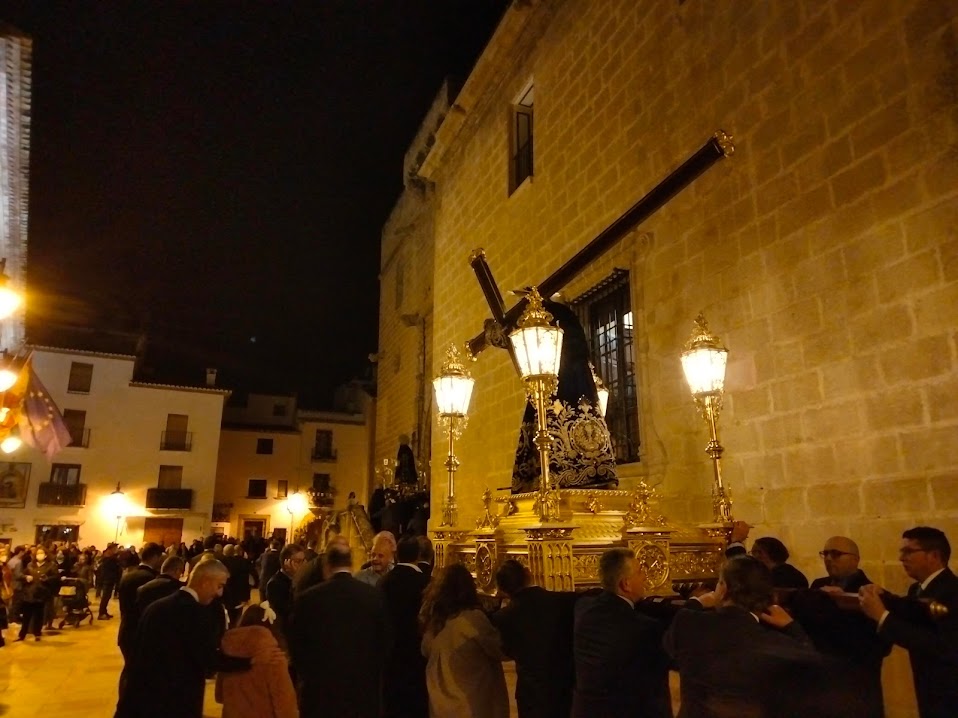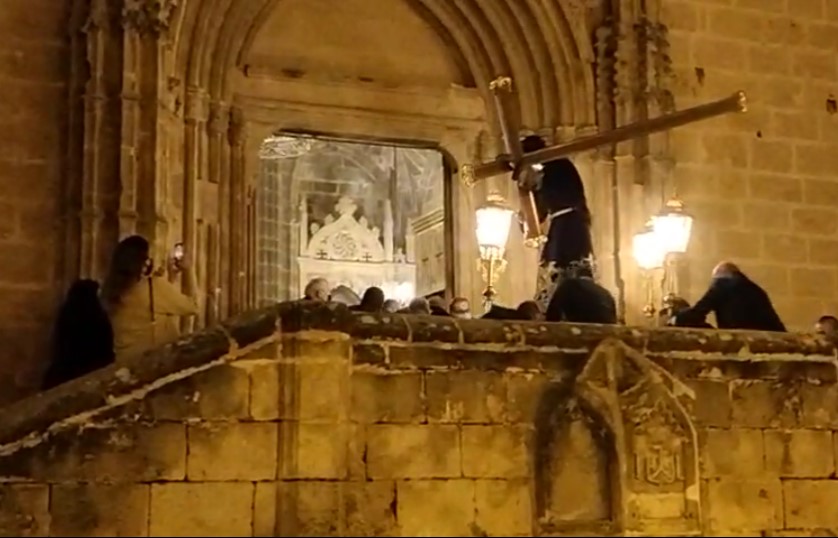 Related Link
---