Xàbia to cancel contract with architect responsible for auditorium project
The project to built a new municipal auditorium has been stalled for some 18 months with no news on when work will commence again.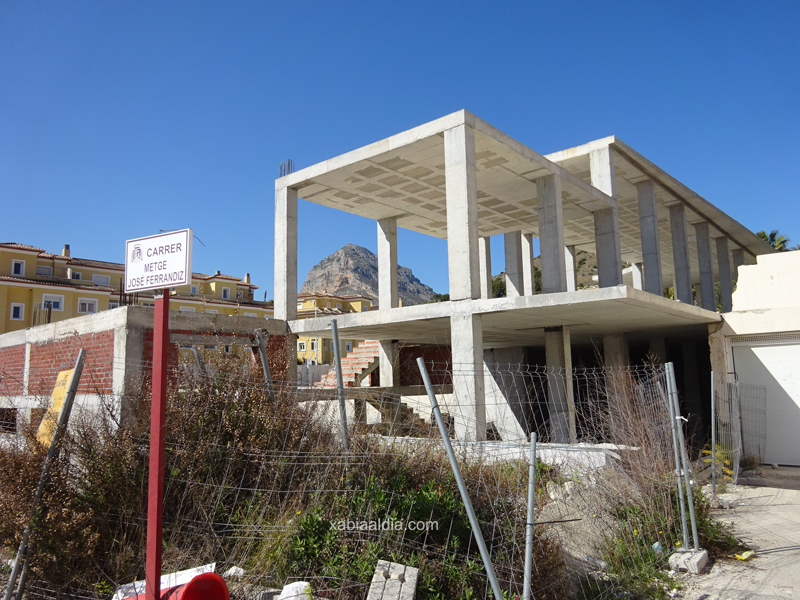 ---
Wednesday 2nd March 2022 – Mike Smith
Translated from an original article by Carlos López on Xàbia AL DÍA
---
The opening of a new municipal auditorium remains a distant dream. It's been some 18 months since work on the project stalled after the construction company engaged to build it requested a modification to the contract in what has since been called a "price issue", which the PP revealed to be valued at some 500,000 euros, although this has not been confirmed by the local government.
Now, in response to questions from the councillor for Compromís, Vicent Colomer, the local council has reported that it has taken the first steps to cancel the contract with the external architect responsible for the project. Councillor Ximo Segarra (Treasury) confirmed that the local government board had initiated proceedings to cancel its contract with San Juan Arquitectos as well as those in charge of supervising the work. The architects will be afforded some time to present an appeal against the decision.
The councillor added that this decision is "apart from the other", without specifying any more particular information, although clearly refers to the current state of the project. Thus, Xabia AL DÍA has been able to learn that the last communication from the construction company – Proyecon Galicia – was to request a suspension of the deadline for the completion of the work.
Since work on the much-anticipated project stalled, the company has removed the crane and portacabins, even the signs that had been placed on the exterior fences that not only promoted the company but also warned of the danger of construction as well as the security lighting.
Sports Centre and Primer Montañar Projects
Speaking of projects, the opposition parties have called for a commitment from Mayor José Chulvi to open a public consultation phase for the proposed second sports centre and improvements to the Primer Montañar (the coast between the port and the Arenal) so that the plans can be inspected by residents.
Plans have already been drafted for both projects and approved by two mayoral decrees, something that has not pleased both the PP and the C's. Rosa Cardona, spokesperson for the PP, said that the mayor had promised citizen participation in a previous session of the local council, whilst Enrique Escrivá (C's) urged that members of the public be allowed to contribute their opinions on the two projects.
The budget for second sports centre, to be based in the Freginal zone close to the football stadium, has risen from 3 million to 7 million euros, whilst the project to modify the Primer Montañar has risen to 2.75 million euros.
---
---