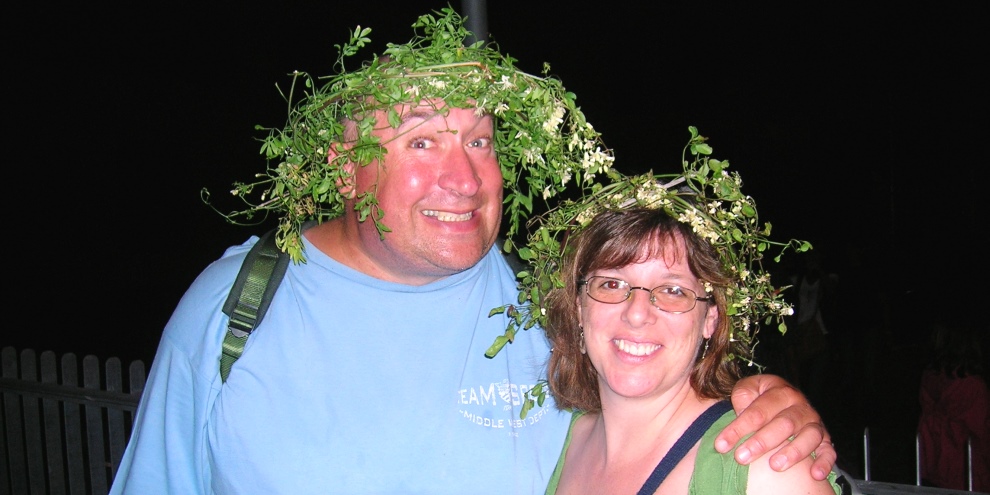 javeamigos.com developed out of a simple idea.
We moved to Jávea in late 2003. Having been stuck in a mundane routine for too many years, we wanted to take a risk, to make a new start, and, after several very enjoyable holidays in the town, Jávea appealed as the place to take that next step.
We really weren't attracted by the so-called 'expat lifestyle' and one of our primary objectives was to integrate with the locals as quickly as possible. We determined that one of the best ways to do so would be to join them in supporting the local football team CD Jávea and, in mid-December 2003, we attended our first game, a local derby against Calpe CF; it ended a 1-1 draw.
From that moment, we were regular faces at home games and welcomed with genuine open arms. As we went through our day-to-day routines, we found ourselves to be acknowledging more and more 'Xabieros' in the streets, bars and restaurants of the town and it seemed that our plan was working.
In early 2005, inspired by the international supporter's club (known as a "peña") which followed Malaga CF, we developed an idea to encourage more 'extranjeros' to follow their local club and 'Peña Javeamigos' was born.
We created a website – in English – to promote the football club to the foreign community and javeamigos.com went live in May 2005. The website provided information on fixtures, results, league tables and news from the regional football scene. Alongside it, a small band of merry 'extranjeros' grew and became a familiar sight at both home and away games.
In addition to enjoying the local football, we also explored the town and its surroundings, learning about its history, its traditions, its people and its fiestas. Soon we had gathered an extraordinary amount of information, complementing that to which we could already refer in books, magazines and other fledgling online sources. We had also developed a reputation for being the "people in the know". And thus, another idea began to develop.
By 2011, the football club had its own website and we decided that there was a great interest from 'expats' in learning more about the town in which they lived. In February the same year, javeamigos.com changed from its dedication to the local football club to a platform to share our passion for Jávea, to become an online guide with a difference. And that difference was that, unlike other online sources, we had come to know Jávea and its people, its traditions and its history. And we wanted to share that passion and help people become more integrated with the town.
Over the last few years, our knowledge has developed even further and our integration has become even deeper, participating in the fiestas as a 'pena' and as a 'moor', organising The Mirador Challenge which has become an important part of the town's sporting year and getting deeper involved with the community as a whole.
2020 has turned out to be our toughest year here. Indeed, it's been tough for everyone. But we refused to let the situation effect our enthusiasm, and we worked hard throughout the very different summer so that in September we could take our next step in bringing our passion even more to life for our audience. And that is a new-look website making it easier to share our knowledge and encourage everyone to be part of life in Jávea. We hope that you will join us on that journey.
MIKE & FAY
---
---