Local police to order closure of five premises on the Arenal
The ongoing saga of the premises on the Punta del Arenal continues with the local council apparently forced to take the next step in forcing the closure of these businesses.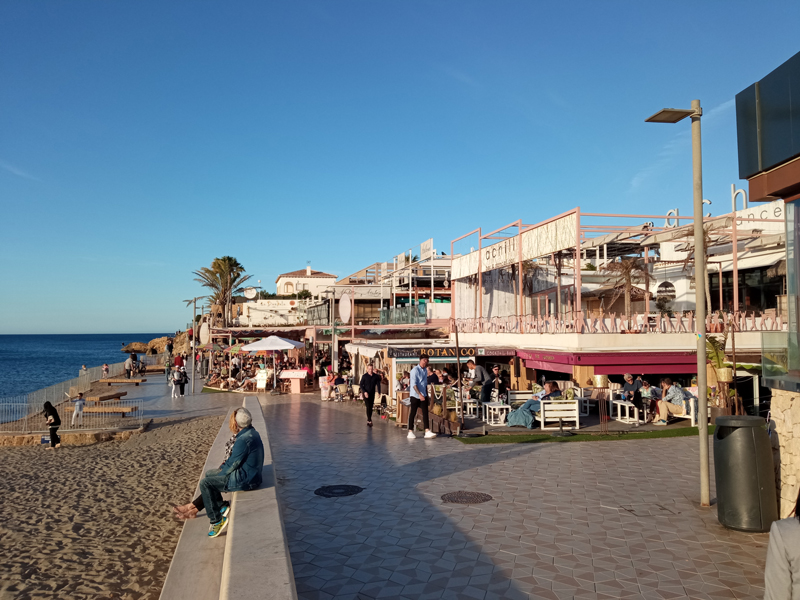 ---
Thursday 5th May 2022 – Mike Smith
Source: original article – Carlos López (Xàbia AL DÍA)
---
There are just a few days left for the subsidiary closure of five premises on the Punta del Arenal, five businesses that were ordered to cease their activities and close their doors by the local council at the end of March. None of the premises have complied with that order and the council has now been forced to take the action to the next level.
According to municipal sources who have spoken to Xàbia AL DÍA, the five business have received a final notice from the local council in which they have been informed that they must appear on a certain day this month as a legal entity (the owner of the business) so that the Policía Local can execute subsidiary closure, although in principle closure will not be forced and the owner will be able to do so at the end of the day.
These sources also explained that police officers have visited these five premises in recent days – Achill, Aqua, Bambula, Botanico and Salt – to check if they were closed and reported that they were still open as normal. The other two premises, Atalaya and Baltasar, have not opened at all since the official notification was received.
The five premises were obliged to comply with the voluntary closure order and, since they have not done so, the council are forced to follow all the requirements of the Ley de Procedimiento Administrativo to proceed with subsidiary closure.
Consequently, on the date set in the final notice, the owners of the businesses must appear and the officers will proceed to close and seal the premises to prevent their continued operation.
As reported on April 21st, the general director of JaveaCompany, which owns Achill, Aqua and Bambula, had published a statement that said that it intended to appeal against the order to close these three premises and assured its customers that "business will continue as normal as it has been in this part of the Arenal for over 15 years" and that it was working to "solve our discrepancies with the authorities. Just a few points need correcting now".
Neither Botanico or Salt have spoken publicly on the issue and both have continued to operate as normal.
---
Related Links
JaveaCompany launches appeal against closure of its venues on Punta del Arenal – javeamigos.com
Council opens process to close two of seven sanctioned premises of Punta del Arenal – javeamigos.com
Seven venues on the Punta del Arenal zone forced to close by town hall – javeamigos.com
The Anti-Fraud Agency gives Xàbia three months to definitively close seven premises in the Arenal for lack of license – javeamigos.com
Council orders closure of four locals in the Arenal – javeamigos.com
---
---

---