JaveaCompany launches appeal against closure of its venues on Punta del Arenal
A statement on its social media declares that business will continue as normal whilst it uses its right to appeal against the order to close and cease business activity.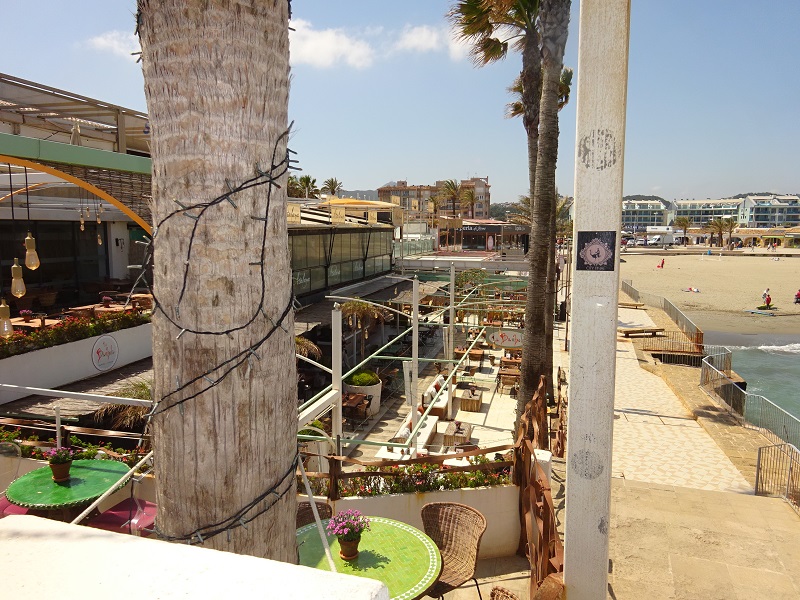 ---
Thursday 21st April 2022 – Mike Smith
Source: original article – Carlos López (Xàbia AL DÍA)
---
The company that owns the Achill, Bambula and Aqua premises on the Punta del Arenal zone has published a statement on its social media accounts in which it claims that it has appealed the closure and cessation of activity of the premises dictated at the end of last month by the local council.
The statement, signed by the general director of JaveaCompany, Edgar Slama, the first time that the company has spoken publicly about this issue, and acknowledges that an order to close and end all business activity had been received, but they emphasize that this order offers "the right to appeal". And that's where they are going to do.
"We are currently using our right to appeal to solve our discrepancies with the authorities. Just a few points need correcting now."
The statement assures customers that "business will continue as normal as it has been in this part of the Arenal for over 15 years" and that "the law will have the last word as it did when it declared the closure of LA SIESTA by Costas illegal". This other premises, located on the Primer Montañar between the port and the Arenal, had been subject to a demolition order in 2012.
The statement from JaveaCompany comes after it was made public on Tuesday that the local council had initiated the subsidiary closure of two of the seven premises.
---
Related Link
---
---