Xàbia prepares second Marina Alta Stock Fair
The 2022 edition will be on Saturday 28th May in the port zone of Xàbia.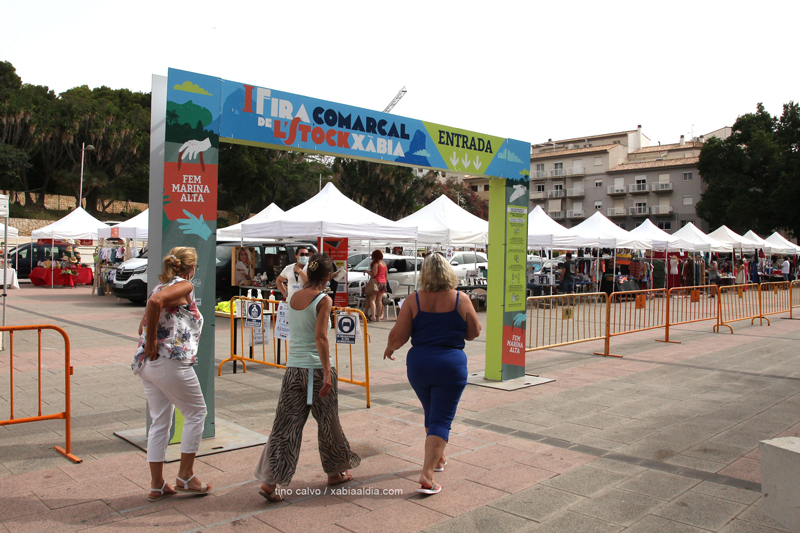 ---
Wednesday 5th May 2022 – Mike Smith
Source: original article – Álvaro Monfort (Xàbia AL DÍA)
---
The Department of Economic Development and the Federation of Organizations of Xàbia (FORXA) are organising a second edition of the Regional Stock Fair after the success of the first event held in June last year. The Stock Fair aims to support local trade and proximity in order to facilitate the sale of surplus from past seasons.
This year, it will be on Saturday 28th May, this time by the sea, on Avenida Jaime I and adjacent roads, a unique enclave and in an incomparable setting. All businesses and establishments in and around Xàbia wishing to participate should send an email to afic.creama@ajxabia.org by May 13th and staff from the Department of Economic Development will contact the interested parties in order to specify the details.
The organization of the fair will provide one or two tables depending on the need and chairs. Participants are advised to have an extension cord to be able to access the electric point in order to use their POS terminals. They also point out that since this is a smaller space than in 2021, traders will not be able to park their vehicle right behind their stall.
This event will be complemented with entertainment and activities for the little ones.
---
---

---