Xàbia will update auditorium project and re-tender the work
Xàbia Council, endorsed by the Legal Advisory Council, has terminated the contract with the architect responsible for the current paralyzed project.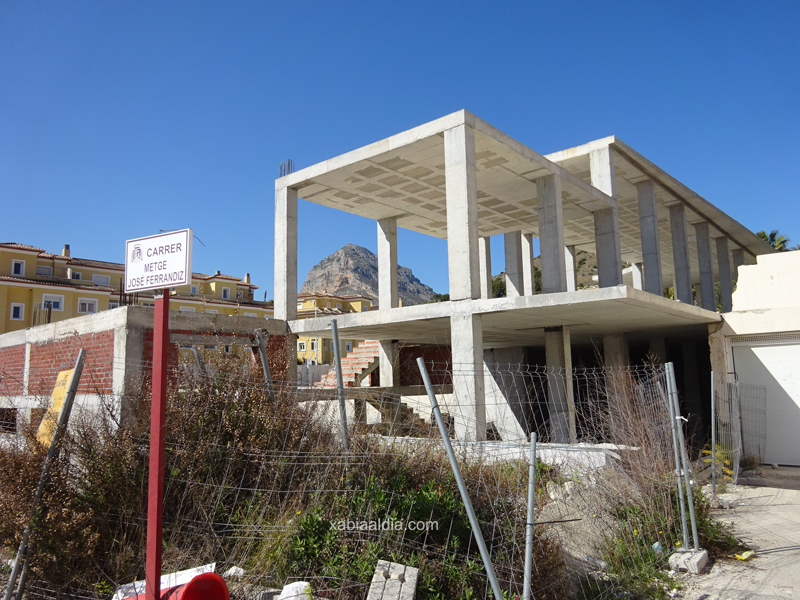 ---
Monday 6th May 2022 – Mike Smith
Source: press release – Ajuntament de Xàbia
---
Xàbia Council is to terminate the contract with the architectural firm responsible for drafting the basic project and execution of the future municipal auditorium, work on which has been paralyzed for some 18 months.
The local government has received the endorsement of the Consell Jurídic Consultiu de la Comunitat Valenciana – the regional Legal Advisory Council – to formalise the dismissal process as well as charge compensation of 43,658 euros from the architect (the total price of the contact and the deposit).
Once this step has been completed, the council will be able to terminate the contract with the construction company and then update the project to include current regulations and circumstances which will then be put out to tender so that that building can continue on the project.
In a press release, the local government has stressed that the political commitment to the auditorium remains intact and that, despite the difficulties with the project so far, it will not abandon the desire to give Xàbia an infrastructure of great cultural importance, something that cultural groups and associations have demanded, and a space for cultural programming to continue to grow in quality.
The construction of a municipal auditorium was first proposed by the local council in 2016 and San Juan Arquitectura was tendered to draft the project which was then awarded to construction company Joca Ingeniería y Construcciones for a price of 2.4 million euros, who then proceeded to pull out of the project after creating little more than a hole in the ground.
It took two years to complete the administrative procedures to terminate the contract, modify the project, and re-tender it, a time during which some prices and regulations affecting the infrastructure changed. In 2020, a new construction company, Proyecon Galicia, claimed that the modifications affected the structure and the foundation and that the project had to be modified, a task that the architectural studio needed to carry out. Consequently, work stopped once again.
The architects presented several modifications but none of them resolved the deficiencies and were rejected the municipal technical staff. Eventually, given the continued paralysis of the project, it was proposed to terminate the contract and sue for damages, a decision that has now been supported by the regional legal advisory council which specialises in such consultations.
---
Related Links
Auditorium fiasco heads to Legal Advisory Council hearing – javeamigos.com
Xàbia to cancel contract with architect responsible for auditorium project – javeamigos.com
A year since Xàbia revealed "price controversy" with auditorium's construction company – javeamigos.com
Questions raised about the stalled auditorium project – javeamigos.com
Xàbia appeals partial compensation claim from Joca for auditorium work – javeamigos.com
---

---