Xàbia appeals partial compensation claim from Joca for auditorium work
Construction of the new municipal infrastructure has stalled for seven months.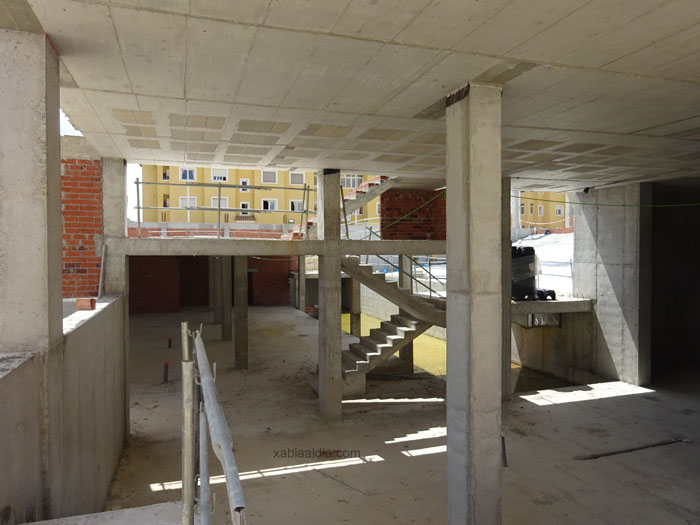 Wednesday 27th January 2021 | CARLOS LÓPEZ (Xàbia AL DÍA)
Lately it seems that Xàbia Council is permanently in court. The contentious ones happen and the municipal external lawyers do not give for more.
It was in March 2019 when it emerged that the first company that was awarded the work of the municipal auditorium (the construction company Joca) took the Council to the Chamber for Administrative Disputes at the Provincial Court of Alicante, a long administrative process that concluded with the termination of the contract.
Legal matters proceed slowly and, with the declaration of a state of alarm in the second quarter of last year, everything came to a standstill. But once resumed, it is understood that the judge "partially" upheld the claim that the construction company presented then.
However, in the edict the magistrate denied the construction company the compensation that it wanted to claim from Xàbia, which some sources described as "big money."
After that decision, the Council, in defence of the interests of all residents, and the bad faith shown by the company when executing the work and abandoning it, filed an appeal with the superior tribunal, which is currently being studied by the judges.
Seven months inactivity at the building site
While this litigation is being settled in the courts, which the Council hopes to resolve in favor of the town due to Joca's declared breaches, the skeleton infrastructure constructed by Proyecon Galicia, the building company that won the second tender, still stands on the plot of the future auditorium.
It has been seven months since XAD reported that the works had stopped and that the mayor, Jose Chulvi, recognized "an argument over funding" with the company. At the moment, it is still waiting for a modification of the contract that the PP already revealed at the end of the year would amount to 17% of the total tender, just under 500,000 euros.
Click below to read more on this story in Spanish on Xàbia AL DIA

---