Thiviers park renovation must be completed by July 6th, contractors told
This is the second extension granted to the contractors, who have blamed the continuous heavy rain of March and April on the delay.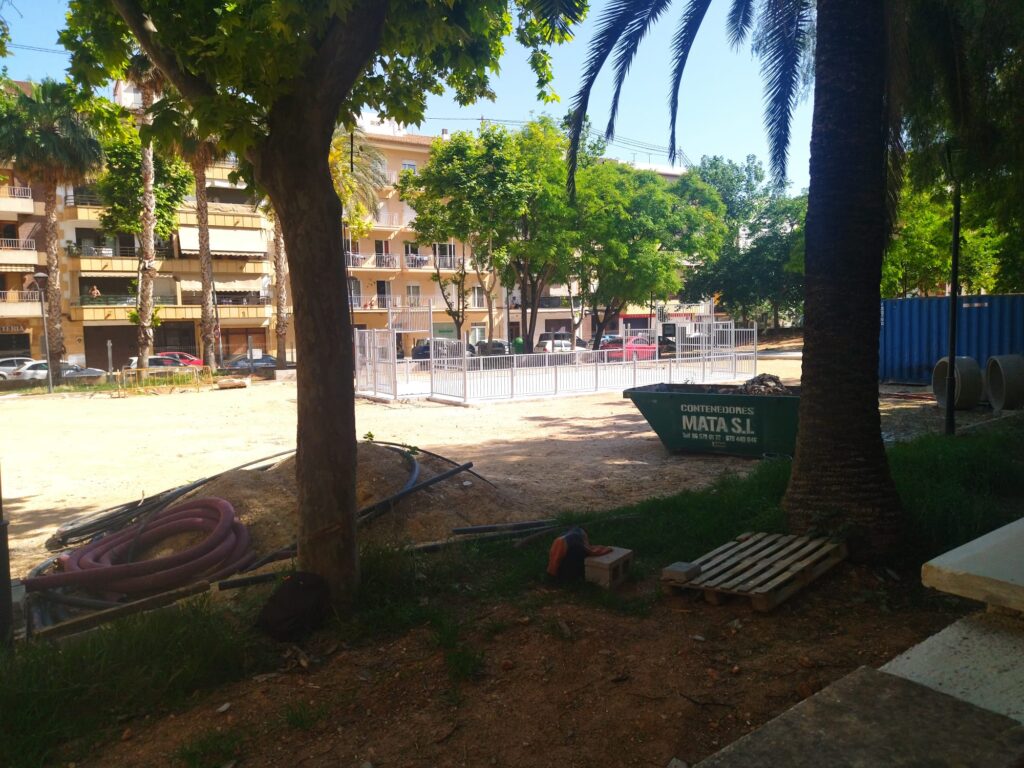 ---
Monday 6th June 2022 – Mike Smith
Source: original article – Carlos López (Xàbia AL DÍA)
---
When construction companies bid for projects, they do so with a commitment to complete the works within a specific time period. However, it has become increasing true that the reality is that they very fairly do so and the latest project in Xàbia to suffer this fate is the renovation work of the Parque Reina Sofia in the heart of the Thiviers neighbourhood which should have been completed on April 6th.
Over the past few days, residents in the area have expressed their concerns to Xàbia AL DÍA over the lack of activity in the park. Workers of UTE Parque Jávea has been slowly working on different parts and have already installed part of the swings infrastructure and a section of the perimeter fence where the old access stairs were located.
However, XAD has learned that, on April 27th, the contractors requested an extension to the completion period of 54 days, justifying the request by blaming the cause of the slow progress on the continuous heavy rain experienced in Xàbia during March and April. In response, municipal staff, calendar in hand and checking the weather reports for those month, granted an second extension to July 6th. (A extension from April 6th to June 6th had previously been authorised.)
The temporary joint venture which won the contract, UTE Parque Jávea which is made up of Del Valle Informes y Proyectos and Emyplan SL, has been carrying out an extensive renovation of the Parque Reina Sofia at a cost of 292,000 euros, a project that includes the complete facelift of the green area and the creation of a children's play area along the theme of "Los Siete Mares".
Related Links
---

---

---