Xàbia puts reform project of Casa Candelaria out to tender
The drafting phase of the renovation project is valued at just over 152,000 euros.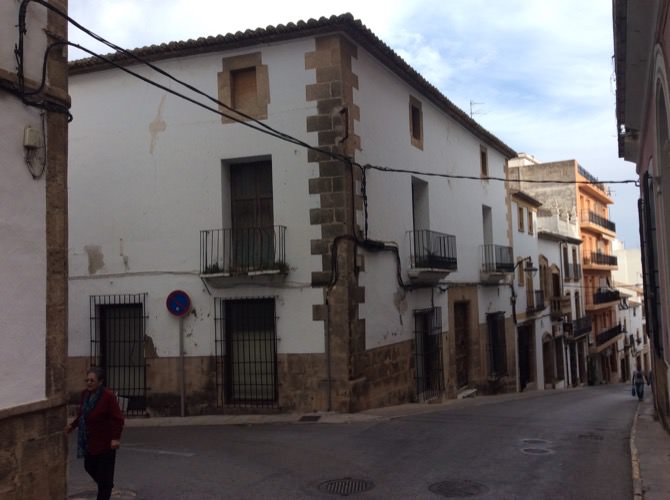 Tuesday 20th July 2021 – XÀBIA AL DÍA with Mike Smith
---
The council has confirmed that the technical specifications have been approved for contracting the drafting of the basic project, environmental authorization, execution, health and safety study and other specific projects related to the reform and renovation of the Casa dels Xolbi, which is also known as the Casa Candelaria, for an initial budget of 152,410.51 euros (including IVA).
Bids for the drafting phase of the project can be submitted once the tender notice has been published on the Public Sector Procurement Platform.
The renovation of the Casa dels Xolbi is included as part of a groups of interventions subsidized by the Department of Housing and Bioclimatic Architecture aimed at urban actions, especially the renovation of municipal heritage building, both of a social, cultural and/or historical nature.
The project, which has an estimated value of around one million euros, will see the structural renovation of the building and its roof as well as the sealing of cracks and the repair of the water and sanitation networks. Once the structural integrity of the property has been guaranteed, Xàbia Council proposes to use it as a public cultural space.
The Gothic palace known as the Casa dels Xolbi is located at the junction of Carrer Roques, Carrer de l'Escola and Carrer Loreto within an area that was once enclosed by town walls and just a few metres from the Portal del Mar, the gatehouse that allowed access into the walled town from the port area. It is a large house with 34 rooms of various size and function spread over four floors and is one of the oldest and most interesting buildings that have been preserved in the town. It was acquired by the Council in 2005.
---
Related Link
---

---