XÀBIA PAYS TRIBUTE TO VALENCIAN CULTURE FOR OCTOBER 9
Xàbia marks October 9th – el Día de la Comunitat Valenciana – with a modest programme of live music, dancing and tradition.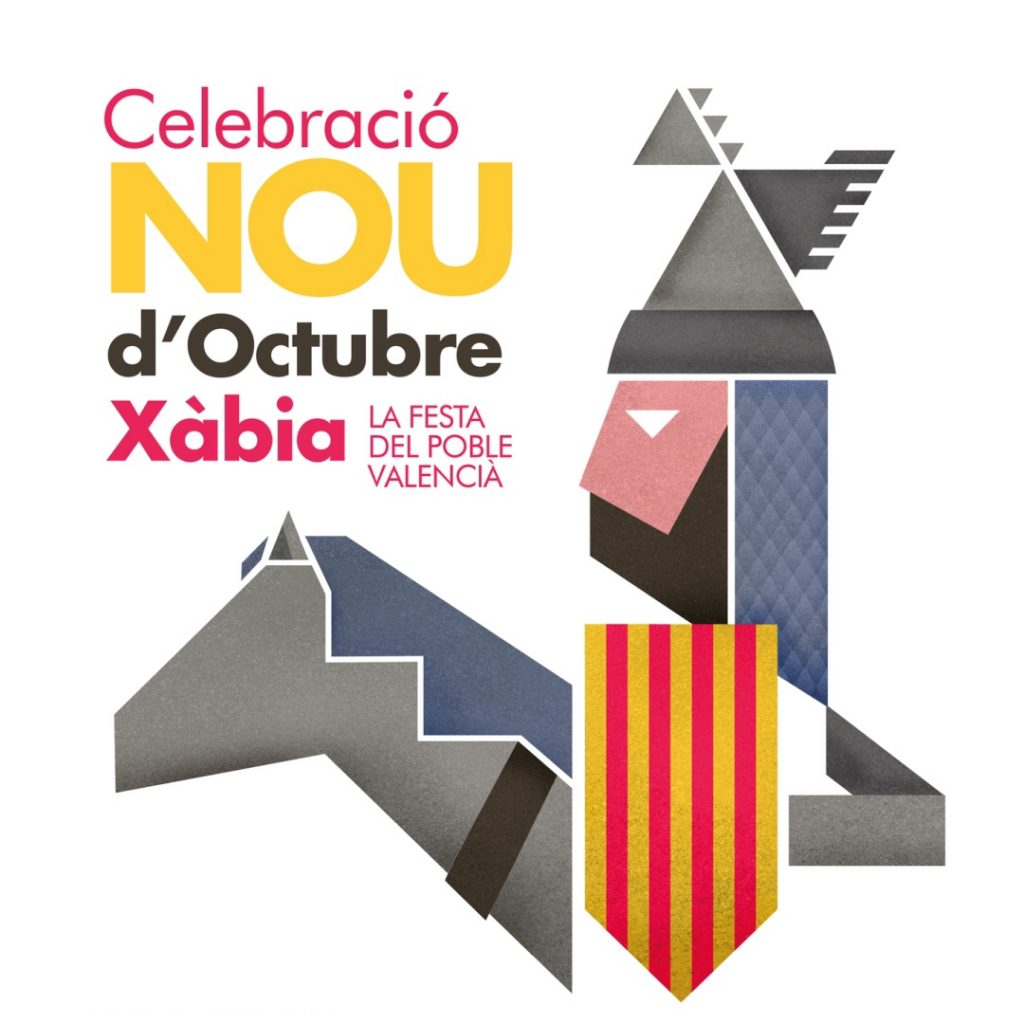 Despite the ongoing health crisis preventing a full programme to mark October 9th – Día de la Comunitat Valenciana – the Council has prepared a series of events that proudly pays tribute to Valencian culture and the people and groups that keep it alive.
Councillor Quico Moragues (Culture) has revealed the details of the programme which opens this weekend with a special concert of Valencian music by the Centre Artístic Musical de Xàbia which will be held in the open-air amongst the trees of the Ruirau d'Arnauda on Saturday 3rd October at 5.00pm.
On Sunday 4th October at 8pm inside the church of San Bartolomé in the heart of the historic centre, the Grup de Danses Portitxol will be offering an interesting show that combines traditional dancing with an exhibition that looks at the evolution of traditional Valencian clothing from the 18th and 19th centuries. Pre-registration is necessary to attend this special show and this can be achieved by telephone direct to the dance group on 636 656 642 (from 10.00am to 2.00pm).
On Monday 5th October at 8.00pm at the Casa de Cultura in Plaça del Baix, author Josep Colomer will be presenting his book "Les Espines del Peix" which was awarded the prestigious Premio Octubre Andròmina de Narrativa in 2019 and features the life of a town called Benía which closely resembles the people and the towns of the Marina Alta.
On Wednesday 7th October at 8.00pm and also in the Casa de Cultura, jazz music returns to Xàbia with a concert featuring the quartet of trumpeter Pepe Zaragoza which combines jazz with the Valencian culture and language. Tickets are priced at 5 euros and are available to buy at the venue from 6.00pm on the same day.
Finally, on Thursday 8th October at 8.00pm at the Ruirau d'Arnauda, lovers of opera will be able to enjoy a concert by the Grup Polifònic Ars Nova entitled "Cançons de la Terra i de la Mar" which will be conducted by Teresa Alberto and feature Sílvia Ferrer on piano.
All necessary health protocols will be followed to provide the maximum guarantee of safety in light of the ongoing COVID-19 health crisis. Those wishing to attend these events (except the Grup de Danses Portitxol event) must pre-register with the Department of Culture by telephone on 965 79 43 44 (mornings only).
RELATED LINK: October 9 – Día de la Comunitat Valenciana
---