XÀBIA WORKING ON HOW TO RECEIVE THREE KINGS IN 2021
Since the traditional parades will almost certainly be prohibited, organisers are looking on alternatives to welcome the Three Kings to Xàbia in a safe manner.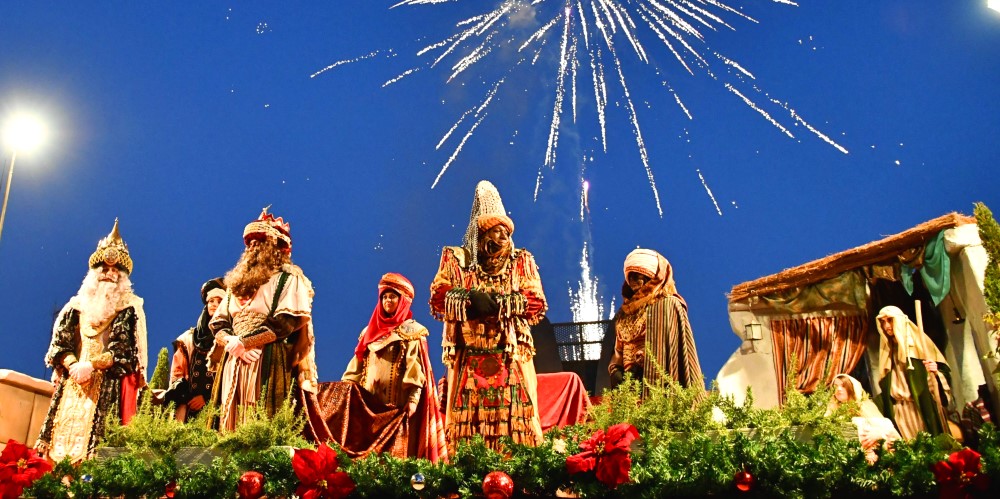 The Department of Fiestas, headed by councillor Kika Mata, has decided to send out a message of ressurance to all the boys and girls in Xàbia who are concerned about whether the ongoing COVID-19 health crisis will prevent the annual visit of the Three Kings to the town next January 5th.
As with most municipalities, it is this time of year that planning begins on the Christmas festivities which include the hiring of festive lighting and decorations for the streets and logistics for the popular parades. This year, however, it not your typical year.
The current situation makes it possible to conclude that the arrival of Melchor, Gaspar and Balthazar by the traditional manner, via a decorated fishing boat into the harbour and then a parade through the streets of the port and the historic centre, will not happen.
As a result, the Commission in charge of organising the parade has already been considering alternatives so that the ongoing pandemic doesn't deprive the younger members of the community one of the days of the year that they live for with the most enthusiasm.
Councillor Mata has acknowledged that Christmas this year will need to be different and such celebrations have to be considered in a way that does not lead to crowds.
However, she guaranteed that the Three Kings will pass through Xàbia in some safe way and thus fulfill the magical visit to the houses of all the boys and girls in the town.
RELATED LINK: Los Reyes Magos – The Arrival of the Three Kings
---