The closure of La Bambula moves to judicial review in Alicante
JaveaCompany are also presenting appeals against the decision to the town hall.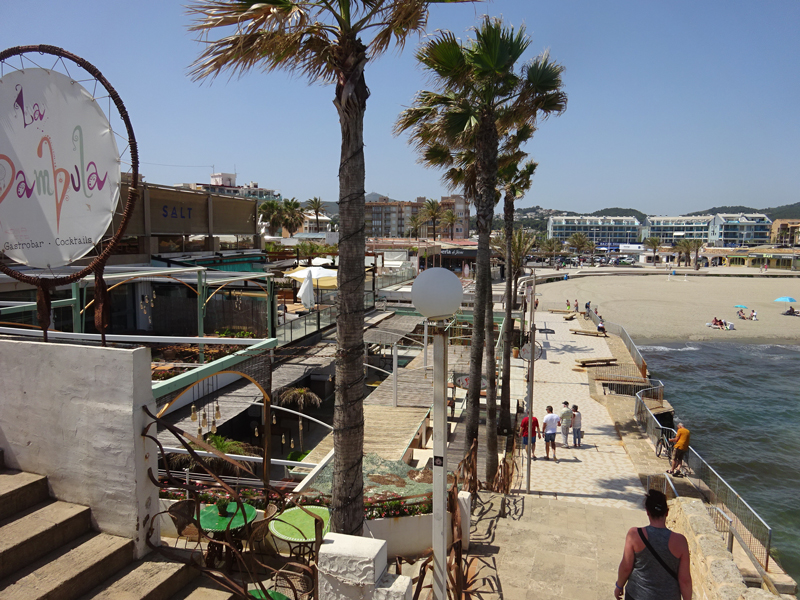 ---
Thursday 26th May 2022 – Mike Smith
Source: original article – Carlos López (Xàbia AL DÍA)
---
The closure of one of JaveaCompany's premises on the Punta del Arenal in the town's popular tourist beach area has reached judicial review in Alicante, Xàbia AL DÍA has learned.
A lawsuit was launched by the company on May 3rd in reaction to the first decrees signed by the town hall in Xàbia which demanded the closure of seven premises in this zone in response to notification from the Valencian Anti-Fraud Agency (AVAF) after investigations into the situation with licences was concluded. The first, regarding the closure of La Bambula, is now under judicial review by the court in Alicante.
Whilst the situation is being dealt with in the courts, JaveaCompany continues to deal administratively with the town hall, presenting appeals to each of the decisions to enforce closure of their premises – La Bambula, Acqua and Achill – and surely there will be more judicial reviews in the pipeline.
La Bambula and the six other premises – Acqua, Achill, Atalaya, Baltasar, Botanico and Salt – remain closed, although the owner of Atalaya is in the process of making the necessary modifications to adapt his business to the demands of the town to obtain the definitive license.
Related Links
---
---

---