Todos Juntos Jávea raises 1,500 euros to support social needs of the municipality
Overt the past ten years, the group has raised around 100,000 euros to support social needs in Xàbia.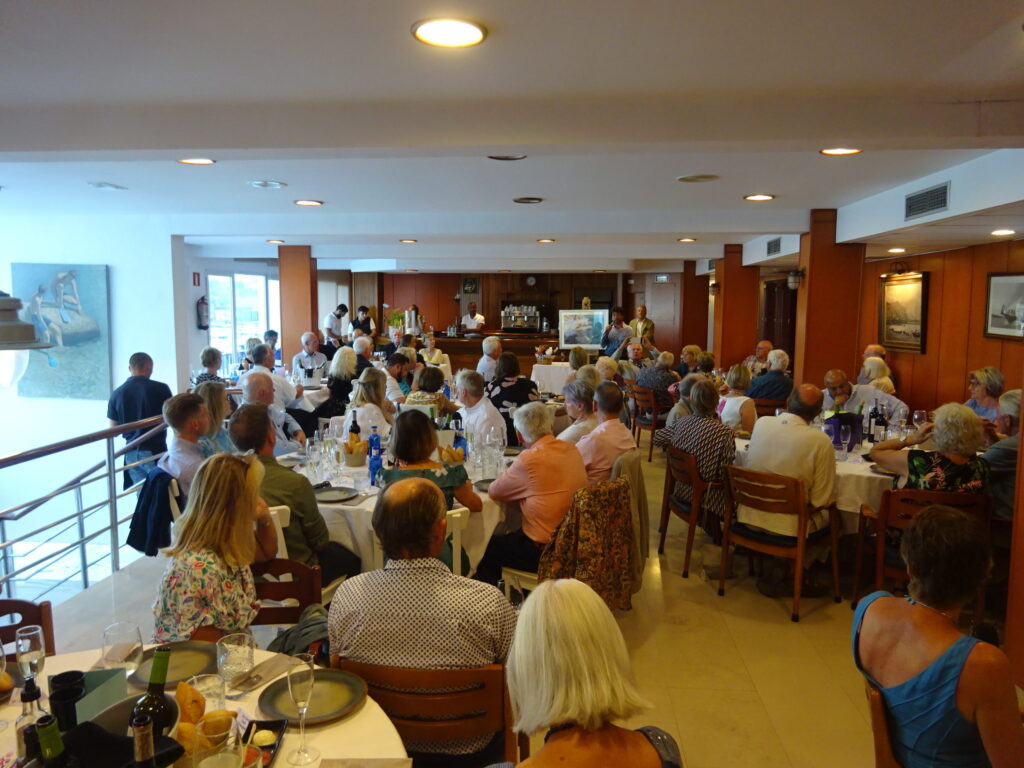 ---
Thursday 26th May 2022 – Mike Smith
Source: original article – Álvaro Monfort (Xàbia AL DÍA)
---
The charity group Todos Juntos Jávea (TJJ) has raised 1,500 euros from its latest event which will be invested to support the social needs of the municipality. The group organised a dinner at Restaurante A Bordo in Club Náutico Jávea which featured a chat with David Gutiérrez, an expert on painter Joaquín Sorolla, and music provided by flamenco musician José Manuel Cortés.
Tickets were priced at 40 euros which included a welcome drink with an aperitif and a dinner with drinks. David Gutiérrez then spoke about Sorolla's special connection for the port area and specifically showcased his work Rocas de Jávea y El Barco Blanco. The evening was completed by music provided by musician and singer-songwritter José Manuel Cortés, who demonstrated his skill and passion for flamenco. A raffle was also held.
TJJ is carrying out a series of events to celebrate ten years of altruistic work in the municipality. Primarily an initiative of foreign residents of the town, the group has managed to raise around 100,000 euros over the decade which has been invested in its entirety into supporting social demands in the municipality.
The group's purpose is also to make visible the needs that have been detected in Xàbia in recent years and spread the voluntary spirit of commitment of the public so that residents can join their project.
---
---

---