Nautical tourism companies support efforts to protect posidonia but demand more buoys
Xàbia Council already planning to place 20 more buoys in the Cap Negre area.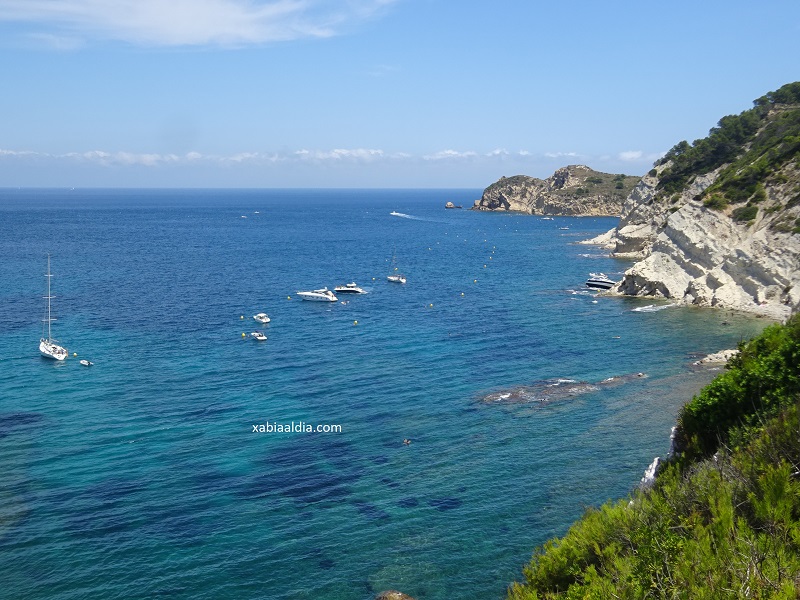 ---
Friday 3rd June 2022 – Mike Smith
Source: original article – Xàbia AL DÍA
---
The Nautical Tourism Association of the Marina Alta (ATNMA) has supported the approval of the decree for the protection of posidonia oceanica by the Generalitat Valenciana, but have called for the creation of new buoy zones in the surroundings of the region.
The ATNMA statement explained that has been one of the main actors when it comes to agreeing on the decree, and its president, Ricardo Burriel, has highlighted explained that the association is in favour of "a regulation that protects Posidonia from the different causes that deteriorate it, but we also demand solutions for the nautical tourism sector".
He added that the special buoy zones only exist in Xàbia and that if such zones are not installed along the rest of the Marina Alta coast, there is a risk of overcrowding in the Xàbia area and the posidonia meadows with further deteriorate in certain areas.
In order to achieve a Comprehensive Buoy Plan for the Marina Alta, a working group was created which held its second meeting this week, which was attended by representatives from the Ministries of the Environment and of Tourism and coast municipalities with posidonia meadows from all over the Comunidad Valenciana. During the forum, more mooring zones and grants for the municipalities were demanded once again.
The statement from ATNMA said that "we offered collaboration to the administration to disclose any type of awareness campaign that is carried out, since we are in direct contact with the users of the sea. In addition, we will continue to be in contact with the town councils to insist on the importance of installing mooring buoys both for the sustainability of posidonia and for nautical activity".
This process is already bearing fruit in the form of more mooring buoys, with Xàbia Council already planning to place 20 more buoys in the Cap Negre area and the local council in Teulada-Moraira Council awarded a grant to fund a project to install 25 buoys. In addition, the Ministry of the Environment has planned 35 more buoys in the area of ​​the Cabo de San Antonio Reserve and Denia City Council has drawn up a project to install buoy zones in its coastal area.
Related Links
---
---

---