C's Xàbia propose working group to determine future management of desalination plant
The current contract for management of the desalination plant comes to an end in 2024.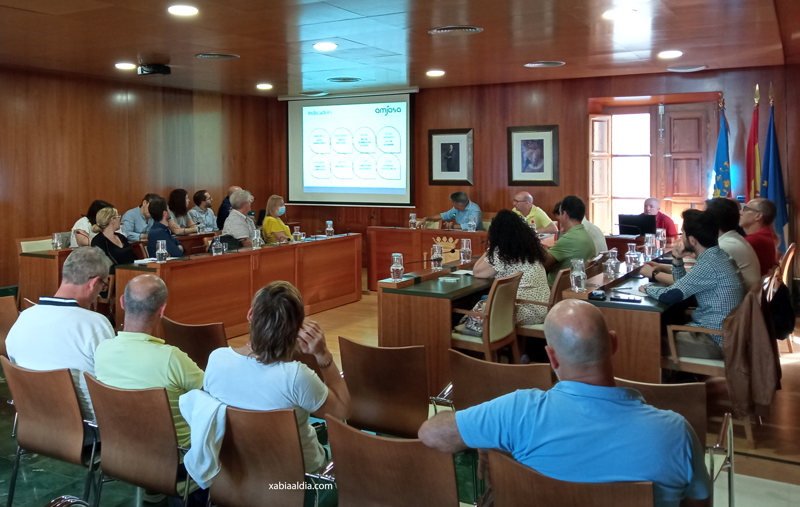 ---
Friday 3rd June 2022 – Mike Smith
Source: original article – Xàbia AL DÍA
---
Enrique Escrivà, representative for C's Xàbia, has proposed the creation of a joint working group to study and determine by consensus how Xàbia's seawater desalination plant will be managed once the current management contract ends.
In the summary of his statement at the AGM of the municipal water company AMJASA at the end of last month, Escrivà explained that the management model of the desalination plant is a strategic decision for the town which cannot be left to the last minute. Whether it be managed directly by AMJASA, or re-tendered to another company, or managed through a mixed formula, he said that a working group should be established that includes all the political parties represented on the local council, the board of directors of AMJASA, municipal technical staff, experts in water management and desalination as well as the Xàbia Water Observatory (OAX) which has not met since 2019.
Escrivà also requested that a roadmap be established, a work plan to analyze whether it is feasible for the water desalination plant to be carried out by AMJASA itself, explaining that "having a public company with clean accounts and with almost two million euros that we would stop paying to a contracted company for the management of the desalination plant as soon as the current contract expires, we are presented with an unbeatable opportunity to try to assume direct management of one of the town's most important services".
He pointed out that in this way, one more step could be taken in the management of the integral water cycle, which the local government likes to publicize so much but of which little or practically nothing has been done in the last eleven years.
Related Links
---

---

---