La Cala del Pope is almost completely filled by breakwater stones
The disappearance of the old beach has finally been achieved; ecologists insist that it is the restaurant which should go instead.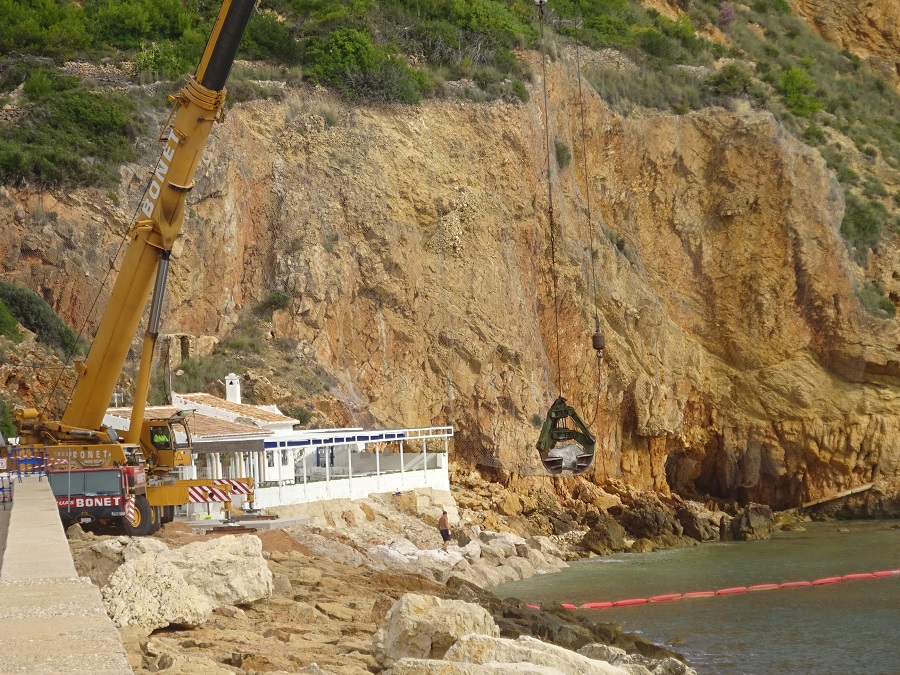 Sunday 23rd October 2022 · Mike Smith
Source: Carlos López (XAD)
The controversial reinforcement works of the eastern breakwater in the Port of Xàbia continue and this week the disappearance of the Cala del Pope has been finally been achieved after a large crane has filled in the space of the old stone beach.
In the area, three operators completed the process by which the crane deposited giant stones on the bed of the old beach to form two rows, the sole purpose being to "protect the restaurant", as stated in the details of the project.
During this week, representatives from the Ecologistas en Acción de la Marina Alta (EAMA) pressure group (English: Marina Alta Ecologists in Action) insisted once again that the business concession for the restaurant should not be renewed ( a few months ago it was reported by XAD that the regional government was in the process of extending the authorization) since it is precisely at the origin of the disappearance of the old beach.
Environmentalists have insisted that instead of renewing the business licence, the Generalitat Valenciana should do more to properly protect the area by demolishing the building and removing it, so that it would not be a plug for the waters that drain from the cliff.
Original Article: La Cala del Pope luce completamente rellenada por piedras de escollera
Related Links
---

---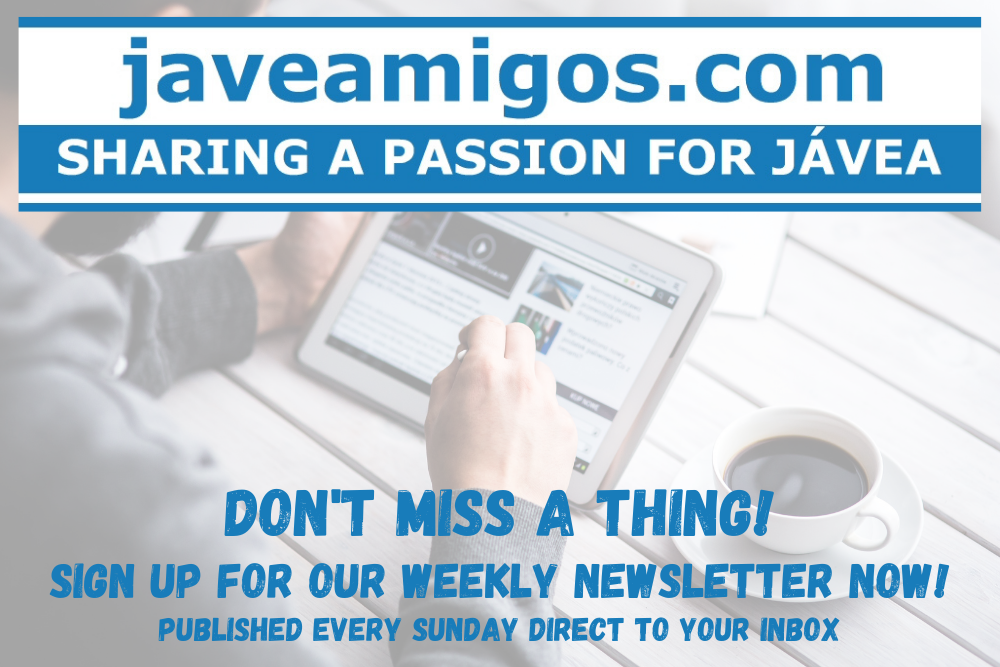 ---