Cala del Pope: "A cove is not regenerated by laying concrete and stones"
Ecologists call for a halt to the Cala de Pope "regeneration" project whilst also demanding the demolition of the restaurant to save the cove.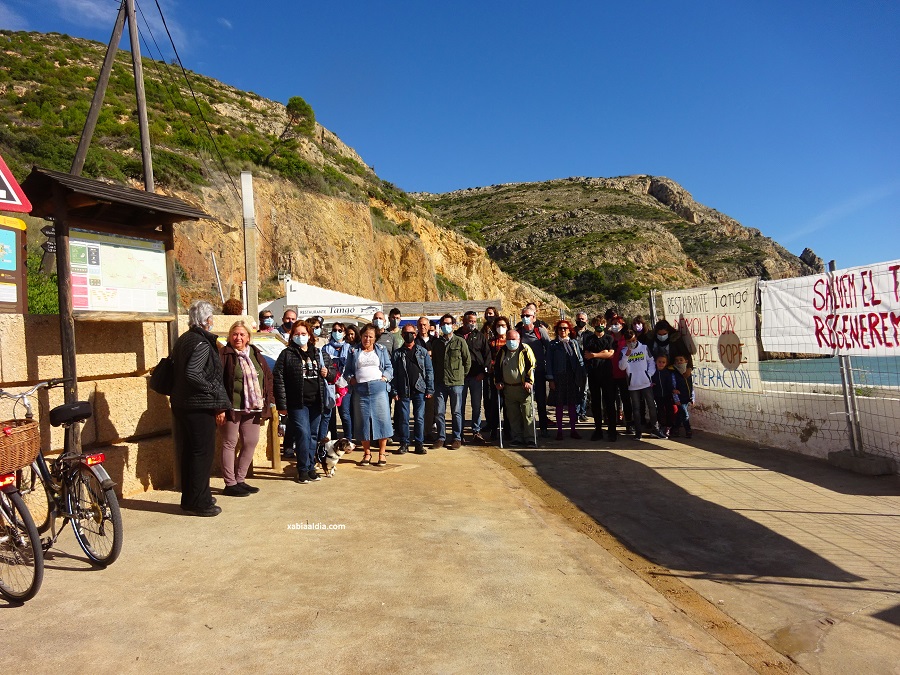 Monday 8th November 2021 – CARLOS LÓPEZ with Mike Smith
---
Fifty people took place in a demonstration on Sunday morning organised by the Ecologista en Acción de la Marina Alta to call for the halt to the regional government project to fill the iconic Cala del Pope with heavy breakwater stones to protect the adjoining restaurant.
During the rally, a representative from the legal services of Marina Pellin explained that "it is not so much to focus on whether there is a report or not, it is that this project doesn't regenerate the cove. It isn't regenerated by laying concrete, placing stones, by covering it. This is now how the Cala will be regenerated".
Ferrán Polo claimed that successive expansion of the hospitality businesses "have eaten up the cove" and now the regional government wants to "expand the harbour wall" so that the cove itself will disappear. He further explained that the project documentation has produced a simplified environmental impact statement that doesn't include a "geotechnical report" regarding the ravine that runs into the cove.
The protest placed banners in the area, one which declared that "Our mountains, our rivers, our coasts and beaches. Our Mediterranean Sea, our planet, we watch over and take care of" whilst another called on the restaurant to be demolished in order to property recover Cala Tangó.
---
Related Links
---

---