Juan Carlos Signes returns as head coach at CD Jávea
Signes was head coach for 35 games over the 2018/19 and 2019/20 seasons.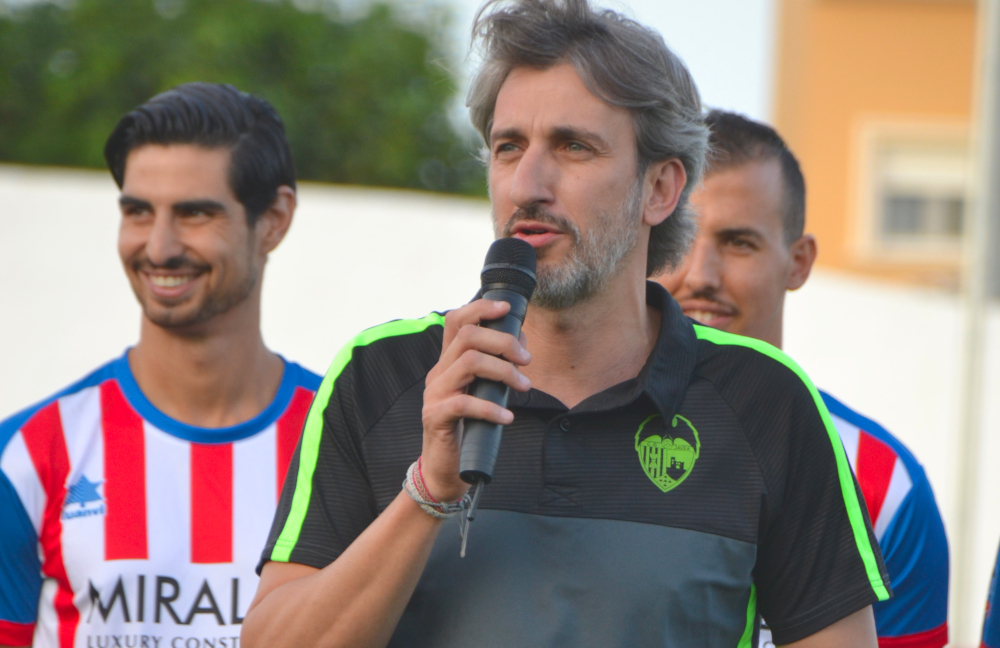 ---
Thursday 26th May 2022 – Mike Smith
Source: news – CD Jávea
---
CD Jávea have confirmed that former coach Juan Carlos Signes is to return to the club as head coach, some two and half years after being dismissed during the shortened 2019/20 season. He has committed for two seasons.
His first spell at the club began in December 18th 2018 when he replaced Antonio Villaescusa who was dismissed by the board of directors despite the club going unbeaten in the first 16 games of the season, although ten of those games were draws. Signes arrived with a decent pedigree having guided the Dénia to the promotion play-offs in 2016-2017 and 2017–2018. However, in his first game in charge at home to Muro CF, Jávea lost its unbeaten run and conceded two goals for the first time since the beginning of May 2018.
The second half of the season saw Jávea battle to keep in touch with the top three, a strong trio of eventual champions CD Dénia, UD Castellonense and UD Beniganim. Two more defeats followed (against the latter two) and a few more draws – a total of 15 in the season – but Jávea found their shooting boots, putting six past Montse Sion, and five past Racing Rafelcofer and Muro CF as they fought to claim a top three spot, eventually missing out by just two points, finishing 4th, their highest position for 16 years.
Signes was able to build his own team over the summer of 2019 but had a mixed pre-season, winning four and losing three. The opening game of the season was a 0–1 home reverse to Pego CF in the first of three Marina Alta derbies of the season but after wins against CD Dénia and Racing Rafelcofer CF, the side sat in second place. Just four defeats in the opening half of the season saw the side enter the Christmas break in fifth spot but the board of directors acted again, dismissing Juan Carlos Signes after a run of three games without a win saw Jávea slide slowly away from the top three.
Overall, his coaching record at the club reads:
Played: 35 | Wins: 18 | Draws: 9 | Losses: 8 | Goals For: 61 | Goals Against: 32 | Pts: 63
Win Percentage: 51.4%.
---
Related Links
---

---