The Arab leader who stood up to Jaume I will tell his story this Friday in Xàbia
The presentation of the graphic novel 'Al-Azraq, El Malson de Jaume I' will be on Friday 27th May at 8.00pm at the Ruirau d'Arnauda.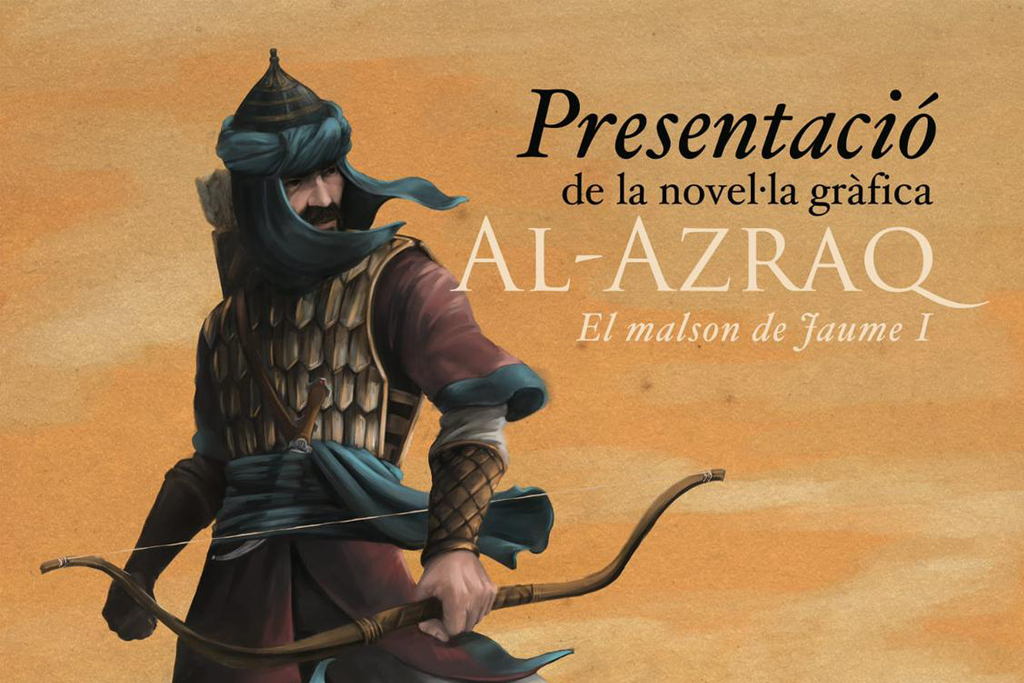 ---
Thursday 26th May 2022 – Mike Smith
Source: original article – Álvaro Monfort (Xàbia AL DÍA)
---
The Muslim leader Al-Azraq, who led the Mohammedan resistance against the advance of the Christian troops in the Valencian region and who entrenched himself inside the Marina Alta, will wander across Xabiero lands again this coming Friday at 8.00pm.
The Riurau d'Arnauda, located amongst the trees of the Parque Montaner, will commemorate his legend with the presentation of the graphic novel Al-Azraq, El Malson de Jaume I, a work illustrated by Daniel Olmo, written by Just Sellés and promoted by Amics del Museu de Xàbia ( AMUX), the Centre Excursionista de Xàbia (CEX) and the Department of Culture.
Al-Azraq, El Malson de Jaume I recreates the last years of eastern Al-Andalus and the mountain settings where, in the mid-13th century, Andalusians and feudal lords settled their differences. It is a story that grants the word to the vanquished.
Al-Azraq will be present, albeit in a multimedia way. The encounter with the Saracen and his history is raised from a didactic point of view. The novel is an adaptation of the historical work Al-Azraq El Blau, also by Sellés, in which landscapes, fortifications and war are the visual protagonists of the plot.
The presentation is free to attend.
---
---

---