Council to replace artificial grass pitch at Les Mesquides
The project will receive a 75% subsidy from the Alicante Provincial Council.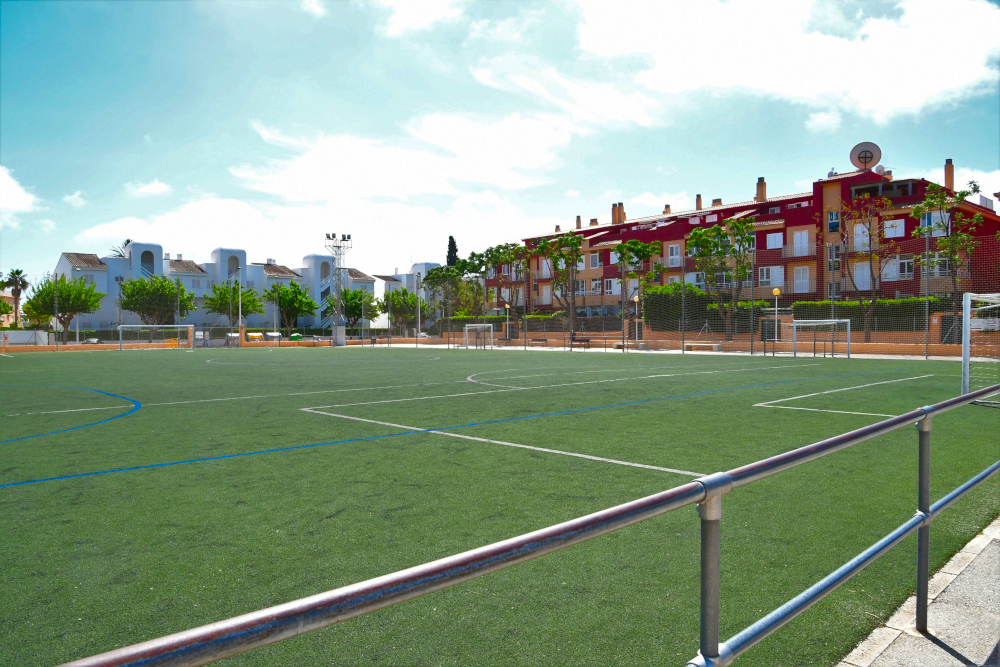 ---
Wednesday 6th April 2022 – Mike Smith
Source: press release – Ajuntament de Xàbia
---
Xàbia Council will be replacing the artificial grass surface of Les Mesquides football pitch after successfully applying for a grant from the Diputación de Alicante which has allocated funding to a specific provincial aid plan for municipal infrastructures to replace their current playing surfaces at the end of their useful life.
The football pitch at Les Mesquides, a facility used by Penya La Marina football teams and other sports clubs, was laid in 2011 and the Department of Sports considered that it was time to renew the surface and successfully presented all the necessary documentation to support their application for financial assistance to do so.
The project has an initial budget of 83,818 euros of which 75% will be provided by the Diputación, which will also manage the work within the 2022 provincial budget.
In addition to the replacement of the playing surface, the Department of Sports, headed by councillor Alberto Tur, have been preparing other improvements to the sports complex located next to the river Gorgos just outside the port, including the demolition of an existing building to create a new infrastructure which will include a new locker room area, a conference area for clubs, and a small cafetería. A third municipal paddle tennis court is to be created whilst rainwater drainage will be improved and universal accessibility will be guaranteed. The drafting of the plans for this specific project is already underway, having been awarded to architects Juan de Dios Pérez Botella for 27,225 euros.
Related Links
---