Artificial grass to be replaced at Mesquides football pitch
The project is valued at 81,000 and the council hopes to win funding from the provincial council.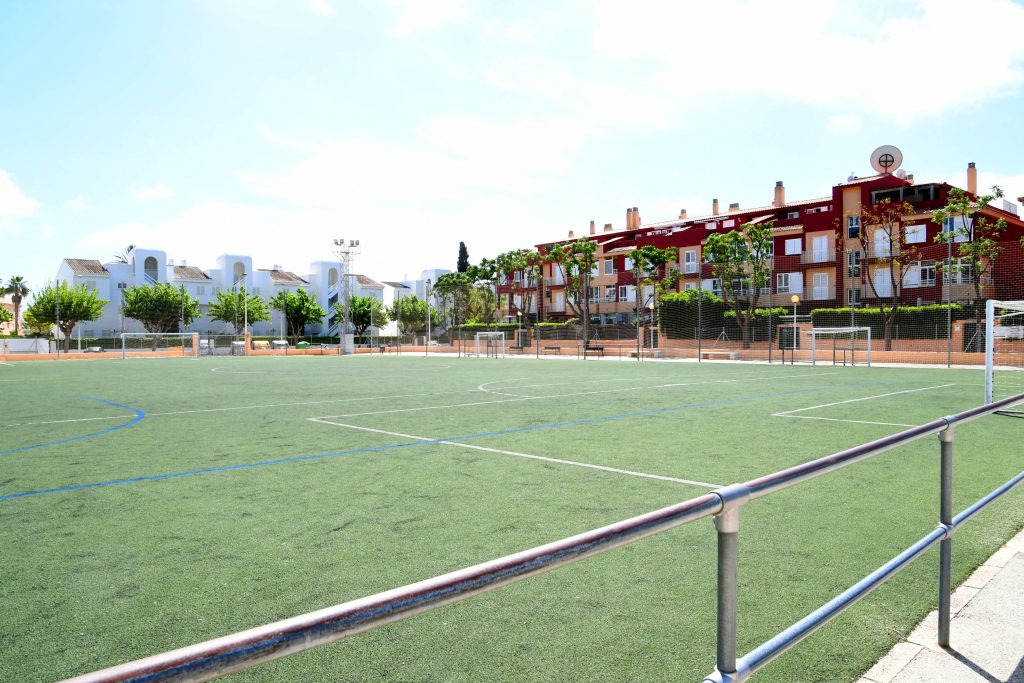 Wednesday 16th June 2021 – PRESS RELEASE with Mike Smith
---
Xàbia council has plans to renew the artificial grass at Les Mesquides football ground next to the river in the port, an installation that used by La Marina football club and other sports clubs.
Councillor Alberto Tur (Sports) explained that his department had scheduled this investment, valued at around 81,000 euros, for next year but it has been decided to bring it forward to this year to try and apply for a subsidy from the Alicante Provincial Council, which has put aside funding for this type of improvement to municipal infrastructures that need to replace their current playing surface when it reaches its end of life. (The artificial pitch at Mesquides was installed in 2011.)
The Department of Sports will also present the project for the transfer of the paddle tennis courts – which has already been executed – for direct concession economic aid provided by the Provincial Council to councils of the province for the construction, improvement, expansion or reform of sports facilities during 2021, an initiative known as PLAN +DEPORTE 2021.
---