PP tell residents how modifications to coastal regulations will affect them
The meeting, which took place on Monday at the premises of the Loreto Festival Commission, had fifty attendees who were very grateful for the information received.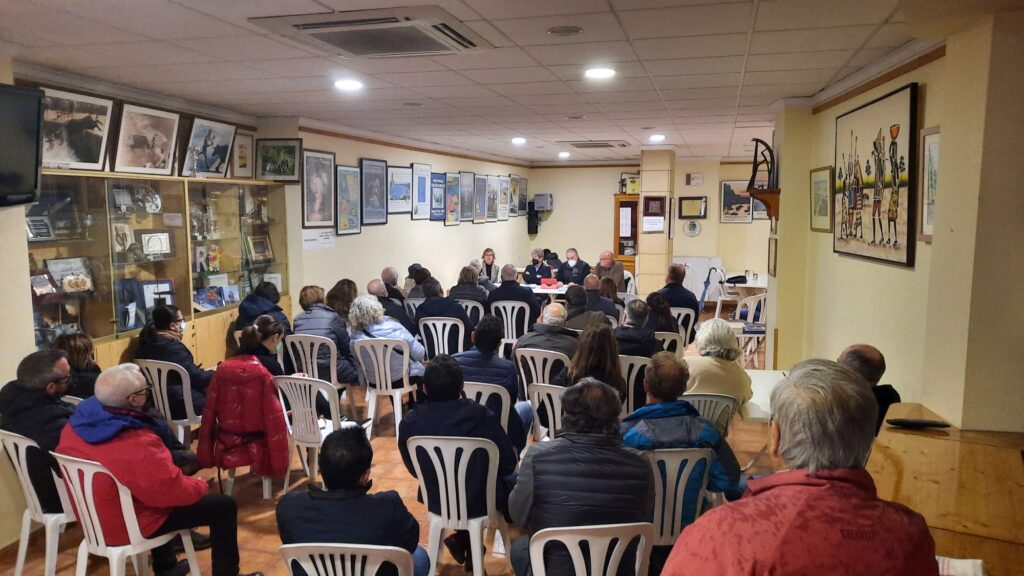 ---
Wednesday 6th April 2022 – Mike Smith
Source: press release – Populares de Xàbia
---
The Populares de Xàbia held a special meeting on Monday evening to explain how modifications to the coastal regulations will affect residents and businesses in the town. And after the meeting, Rosa Cardona, spokesperson for the PP, said that those who attended appreciated the chance to find out how the proposed changes will affect the coast of Xàbia as well as the homes and businesses along it.
The PP were supported by representatives from the Association of Platges Nord de Denia which was able to convey their experiences first-hand of the causes and consequences of the demarcation of the maritime-terrestrial public domain as well as everything that has been done and indeed remains to be done to deal with the proposed changes.
As a result of the meeting and discovering the problems that lay ahead, it has already decided to join together form a new association of Xàbia residents who will be affected by these modifications.
After the presentations of Cardona and the representation of the association in Dénia, it was concluded that the priorities are as follows:
Restore the flow of sediments, regenerate and maintain the coastline of Xàbia, naturally or artificially, with the contributions that are not reaching the sea so that they fulfill their function of protecting the coast.

Paralyze the approval of the new modification of the Coastal Regulations, especially with respect to the new criteria that will be implemented for the delimitation of the public domain, and which are the following:

– that the delimitation of the public domain is set in the space as far as the sea wave has reached only once;

– that the possibility of revising boundaries towards the sea is eliminated if waves have not reached an area in 50 years.

– that the references to the works of conservation, repair or improvement of the works that remain within the DMPT are eliminated.

– that the promenades cease to be a fixed border of the sea shore.
Lastly, Cardona wanted to highlight that if a resident was unable to attend the meeting and is interested in obtaining information, he or she can contact them by email.
---