CD Jávea debuts in Nostra Copa against CF UE Calpe
The winners of this new FFCV cup competition will be able to claim a place in next season's Copa del Rey.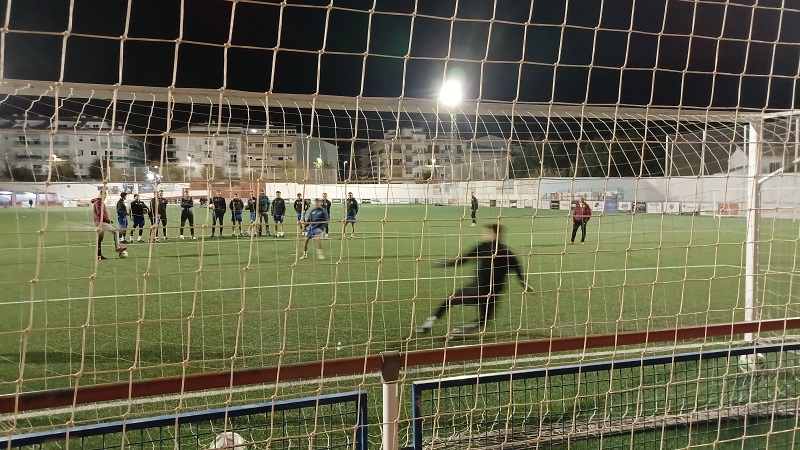 Friday 3rd December 2021 – XÀBIA AL DÍA with Mike Smith
---
CD Jávea will be making its debut in a new cup competition organised by the Federación de Fútbol Comunidad Valenciana (FFCV) for all regional teams, the winner of which will be able to participate in next season's Copa del Rey. The Fourth Round tie will take place this evening (Friday) at 8.00pm against CF UD Calpe at the Campo Municipal de Calpe.
For the teams at the Preferente level, the competition will also serve as a useful facility for coaching staff to test fringe players who have yet to make their mark in the league. For CD Jávea, this could prove to be a blessing in disguise since the senior side is currently suffering a number of high-profile casualties, including experienced players such as goalkeeper Edu, Ferrán, Javi, Cristian, Fran, Tali and Quintana, whilst Tomás Calvo has left the club due to personal reasons (he is moving away from the area). However, despite Paco's red card meaning that he will have to miss a match, it could be that this only applies to the league.
Neither Jávea nor Calpe are having the best of times in the league at the moment. Having topped the table earlier in the season, the rojiblancos have not won in five games and have slipped to sixth spot, six points behind leaders CF Gandía who they will face next weekend. Meanwhile CF UD Calpe have lost their last two games and currently sit in 10th spot, three points behind Jávea.
CD Jávea head coach Manuel Esteban explained that the club will be taking 16 players – 14 first team and two youth players (Álvaro and Llidó) who have been playing very well and will be guaranteed picking up some minutes on the pitch. Esteban said that it will be their chance to debut for the senior side and, if they do well, they might be considered for the first team in the league.
CF UD Calpe are currently coached by Antonio Villaescusa, who was at the helm at Jávea between 2016 and 2018, and he is a coach that Manuel Estaban knows well. And the latter will be hoping that his counterpart at Calpe will also consider playing fringe players for experience. But, at the end of the day, it will be a difficult game between two Preferente sides who will want to win.
---
---