Ana Vallés signs for the PM Friol for 2021/2022 season
The 22-year-old moves from FF Solana to help Friol achieve its objective to return to the second division.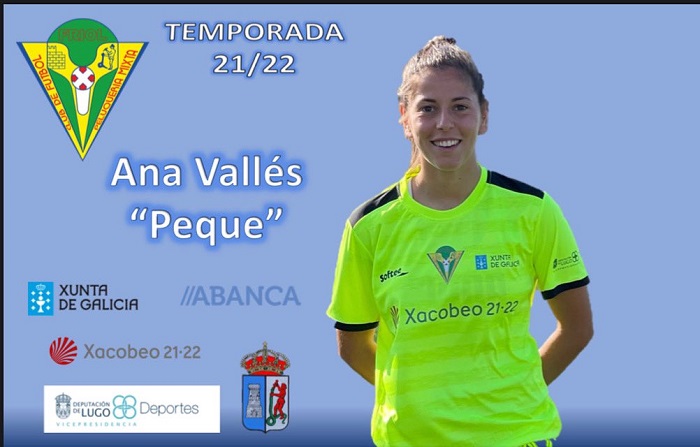 Tuesday 17th August 2021 – CARLOS LÓPEZ with Mike Smith
---
Ana Vallés, a 22-year-old footballer from Xàbia who is known as 'Peque', has signed for PM Friol for the 2021/2022 season, a side which will be playing in Group 1 of the Femenino Primera Nacional, the third step in women's football in Spain.
The club. which is based in the town of Friol, a small town of just 3,600 inhabitants some 20 km west of the city of Lugo in Galicia, announced the signing of Vallés through its official Twitter account, highlighting the career of the young player so far, which includes a season with CD Jávea's short-lived women's side, her development with the academy at FC Valencia, and her recent stint at FF Solana.
The objective for the club is to return to the Liga Reto Iberdrola, the women's second division, and they will kick off their campaign on September 5th with an away game of Gijón Fútbol Femenino.
A town with 3,600 inhabitants and a women's soccer team
The contrasts in football are huge. Friol has a population of just over 3,600 but this has not been a problem for it to have a women's soccer team and a company willing to support it: Peluquería Mixta. On the other side, Xàbia has ten times more residents, but women's football has never made an impact, despite a brief attempt by CD Jávea to create a women's team just a few years ago, forcing talented female players to leave the town to find a way in the difficult world of football.
---
Related Link
---

---