Puig hopes to start 'prudent' de-escalation from September 6 to move forward with 'security' towards easing measures
The president stressed that this week 86.7% of the population will be vaccinated with at last one dose and that 71.4% will have completed the course.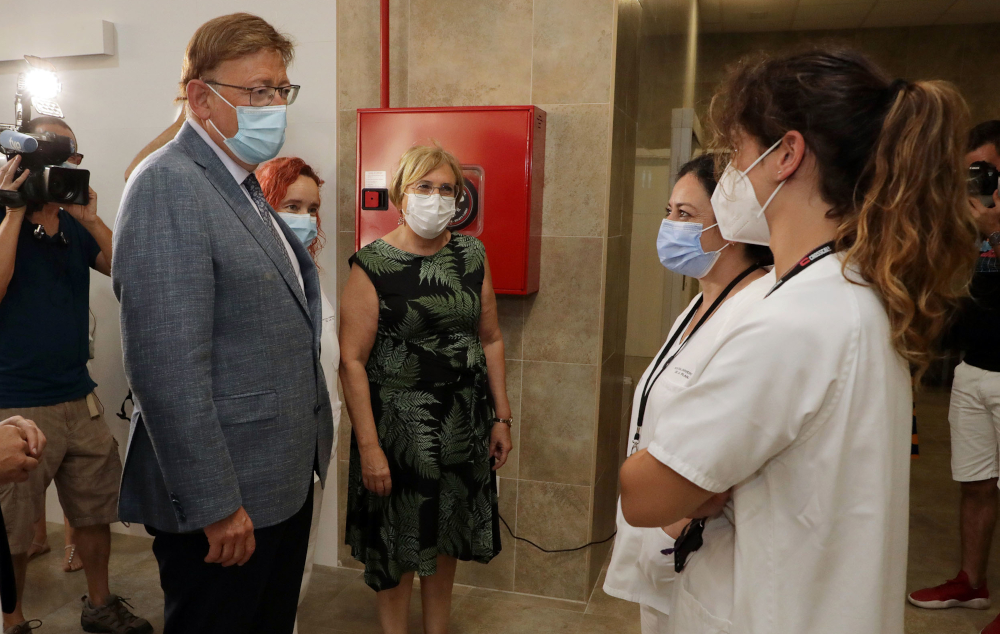 Tuesday 17th August 2021 – PRESS RELEASE with Mike Smith
---
The President of the Generalitat Valenciana, Ximo Puig, has said that he is confident that a "prudent, conscious and robust as possible" de-escalation should be able to begin on September 6th with the objective of creating "maximum security" for the start of the new school year and, if the evolution allows it, the beginning of the easing of measures that will allow the region to move towards an "improved normality".
Speaking during a visit to a vaccination point set up the the Estadio de la Cerámica in Vila-real, he claimed that 71.4% of the population of the Comunidad Valenciana will be fully vaccinated by the end of this week, with just under 87% having received at least one dose of the vaccine against COVID-19.
He explained that the vaccination dates released this week means that the summons process in the region has been completed, except for those who have highlighted these weeks for their summer holidays and those who cannot be located because they don't have an up-to-date mobile phone number.
He also praised the vaccination rate in the province of Castellón, where more than 70% of the population has been fully immunized, and it is expected that this will rise to 73.6% by the end of the week.
As already reported, 500,665 doses are expected to be administered this week, the second highest amount of the regional vaccination programme, and which will be mainly given to young people in the 12-19 age group so that students will be able to start the new school year with at least one dose of vaccine.
---
Related Link
---