Alicante finally acts to prevent dangerous parking along the Portitxol road
Workers from the provincial council has started to install temporary Jersey barriers along stretches that have been particularly prone to dangerous parking.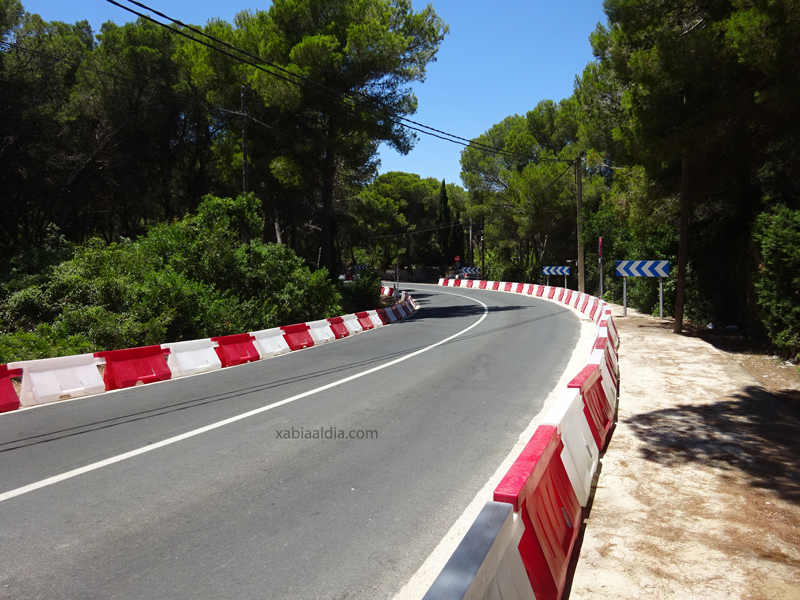 Friday 8th July 2022 – Mike Smith
Source: Xàbia AL DÍA
Operators from the Alicante Provincial Council have completed the installation of temporary Jersey barriers along the Portitxol road in the vicinity of Camí de Cala Blanca, which gives access to this beach as well as that of Cala del Francés, to prevent improper parking of vehicles on the sides of it.
On Friday morning, operators began installing the plastic red and white Jersey barriers on a section of the road between between Carrer del Llentiscle and the primary school of Xàbia International College (XIC) to prevent parking on the dangerous bend in the road, a dangerous situation for both other vehicles and pedestrians who were forced to walk on the road.
Next week, similar work will continue on the further sections of the road which suffer similar problems, such as the stretch that leads up to the junction with Calle Barraca, the road which provides access to Cala del Portitxol-Barraca.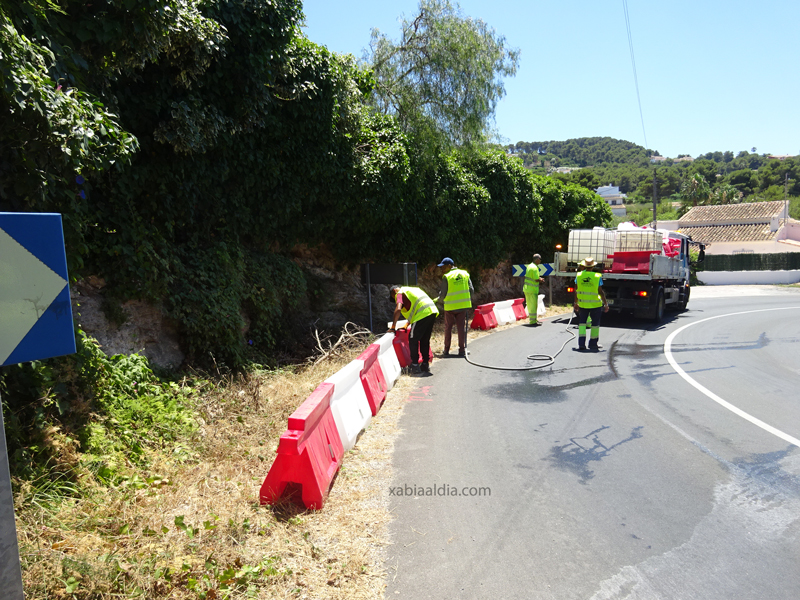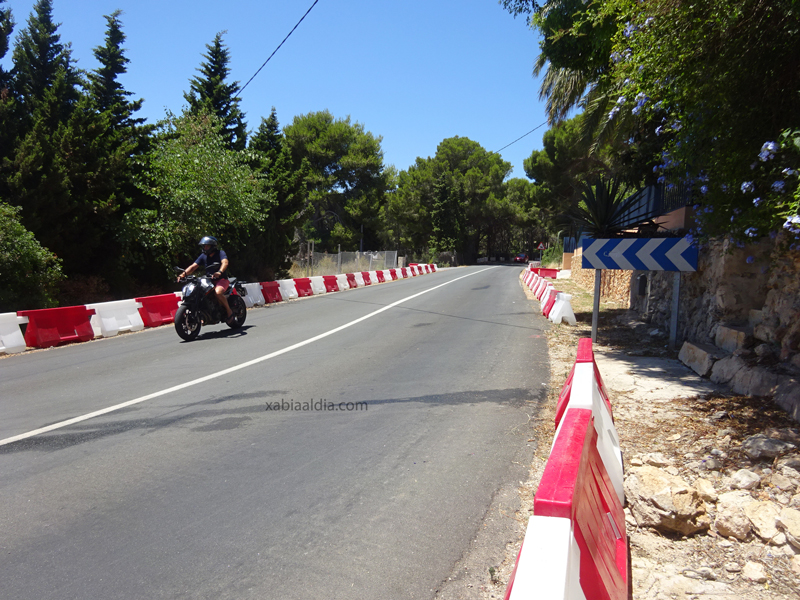 Related Links
---

---