Xàbia calls on Alicante to install bollards on Portitxol road to prevent dangerous parking
All political parties voted in favour to demand once again that the Provincial Council agrees to the request after Alicante previously rejected the idea.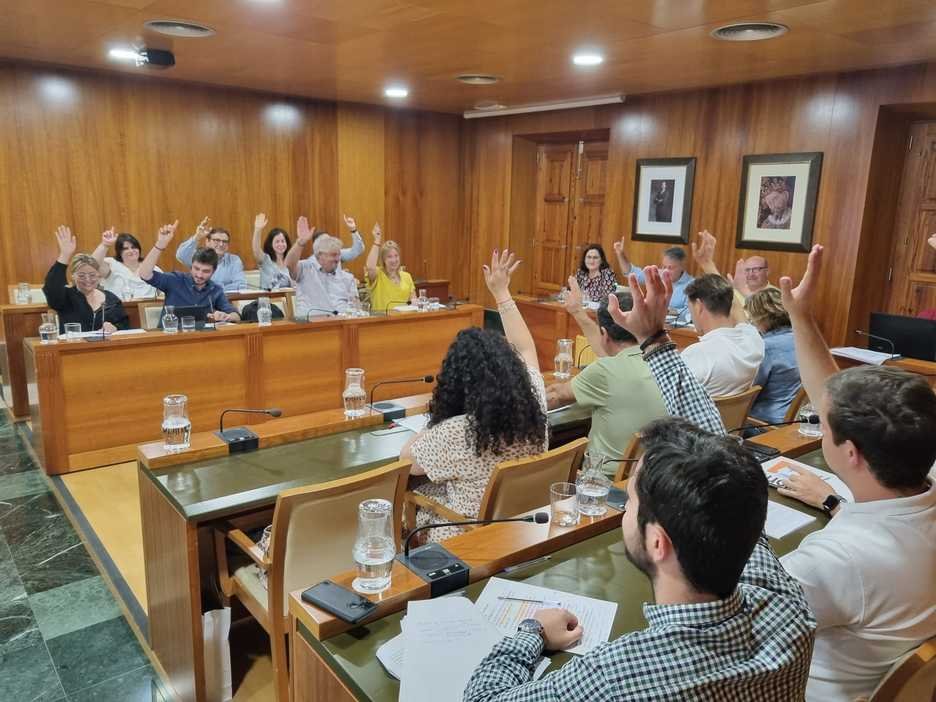 ---
Monday 30th May 2022 – Mike Smith
Source: press release – Ajuntament de Xàbia
---
At the council's last plenary session, there was a unanimous agreement to demand that Alicante Provincial Council acts immediately to install bollards along the CV-742 Carretera del Portitxol to prevent dangerous parking during the summer months.
The provincial council is responsible for this road, rather than the local council, and the same demand was made last October in order to avoid the dangerous situation of the past few summers when car owners have abandoned their vehicles on the side of the road, on whatever hard shoulder exists, to walk down to the Cala del Portitxol, access to which has been controlled by a barrier during the high season.
In order to prevent the over-saturation of this popular cove, the town hall decided to restrict access to vehicles, closing a barrier at the top of the road that winds down to the beach when the car-park is full. In response, many drivers who were not able to access the cove have opted to park dangerously on the side of the provincial road, causing traffic problems, endangering pedestrians, including children, who are carrying all that they need to spend a day on the beach, as well as making it difficult for emergency vehicles to access the area.
The municipal request was accompanied by reports from the police which recommended installing a fence or series of wooden bollards along a section of the road from the junction with Calle del Llentiscle to the junction with Carrer Mitja Lluna, a stretch of about 1.4 kilometres in length.
The request was also made during two meetings with both the provincial deputy in charge of Highways as well as the president of the Alicante Provincial Council, Carlos Mazón, who both offered their cooperation in this regard to guarantee safety as well as improve the prevention of fires and environmental deterioration.
However, after months waiting for a response, the Provincial Council rejected the request earlier this month, announcing that it would only place vertical signs reminding vehicle owners of the ban on parking alongside the road, something that the police reports had already considered to be an "insufficient" measure to prevent dangerous parking and the problems that arise from this situation, including the evacuation and movement of emergency vehicles.
Given the approach of the summer season, the mayor decided to take this issue to the plenary session to give more strength to the request and all political parties represented on the party supported a motion that describes the provincial council's solution as insufficient and demands once again the installation of bollards.
---

---