Xàbia claims Alicante has ignored requests to make Portitxol road safer
The town hall has called on the Provincial Council to assume proper responsibility for the road safety on the CV-742.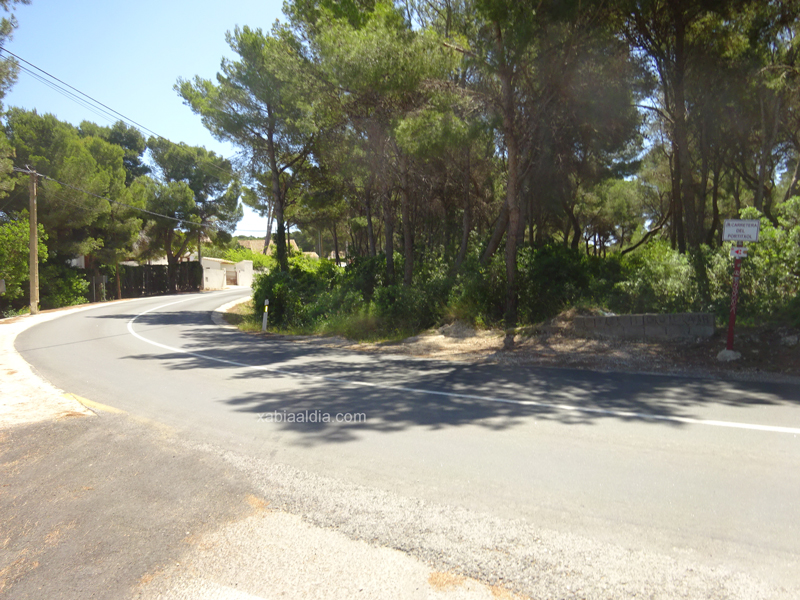 Tuesday 28th June 2022 – Mike Smith
Source: press release – Ajuntament de Xàbia
The town hall in Xàbia has claimed that the Alicante Provincial Council has continued to ignore requests made back in October 2021 to act to stop vehicles parking alongside the Carretera del Portitxol, a road that belongs to the provincial council.
The problem arises each summer as car owners abandon their vehicles on the verges on this stretch of the road in order to walk down to the beach area of Cala Portitxol-Barraca after access restrictions were implemented to avoid the continued over-saturation of this popular cove.
Following the difficult situation experienced last summer, municipal staff and the Policía Local de Xàbia recommended the installation of fencing or other protective elements along a 1,500m stretch of the Carretera del Portitxol (CV-742) to prevent vehicles parking on the verges of the road which gives access to the popular Cala Portitxol-Barraca. After several briefings and meeting with both the president and the provincial councillor responsible for roads, the provincial council showed a willingness to meet this request.
However, after six months, it has ignored the arguments from the town hall and police and ruled that placing eight vertical signs prohibiting parking along the road would be enough to solve the problem.
In response, the May plenary session of the local council saw all municipal political groups unanimously approve a motion insisting on the urgency to take effective measures to deter parking, both for road safety as well as ensuring uninhibited access for emergency vehicles.
A few days before the official start of the summer season, and with a clear forecast of possible congestion on this stretch of road, the town hall has reported that the Alicante Provincial Council has still not provided an adequate solution to the problem, only to apologize that administrative deadlines have meant a possible delay of the adoption of measures until the summer.
Indeed, the response to the request supported by all political parties in Xàbia, has been a "standard letter" in which it is limited to reviewing administrative regulations and justifying that it has three months to study the request.
Mayor José Chulvi has expressed his concern about the consequences for safety along the Carretera del Portitxol due to the lack of interest from the Alicante Provincial Council – which is governed by the Partido Popular and Ciudadanos – in assuming its responsibility for the CV-742 and expressed his regret that neither politicians nor technicians have met a demand that is perfectly justified.
---

---