Xàbia's Balenciaga exhibition seduces an average of 250 daily visitors
The exhibition is a journey through time and the work of the great Spanish legend in the world of fashion.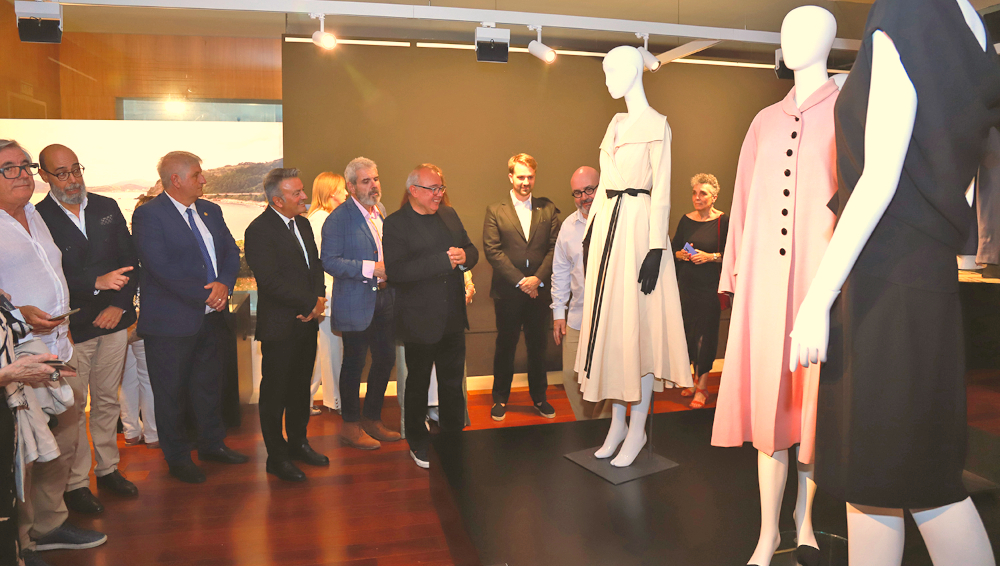 Friday 8th July 2022 – Mike Smith
Source: Ajuntament de Xàbia
Xàbia's exhibition "El siglo de Balenciaga" has proved to be very popular in Xàbia. According to the data compiled by the Department of Culture, it has received an average of 250 visits a day since it was inaugurated last Friday, a great reception that demonstrates the pull and validity of the Basque artist.
Curated by Pedro Usabiaga, "El Siglo de Balenciaga" is a journey through time and the work of the great Spanish legend in the world of fashion. It will remain open until September 30 and, thanks to the sponsorship of the Town Council, entry is completely free.
The exhibition is divided across three spaces: the Soler Blasco Museum (Calle Primicias, 1) recalls his origins and early work, while the Centre d'Arts Lambert (Calle Mayor, 40) reviews his golden years with objects, photographs, paintings and pieces representative of their work (coats, day and cocktail suits, evening suits and wedding dresses). The Casa del Cable (Paseo Marina Española, 6) reveals his legacy and the paths taken by his main disciples (Felisa Irigoyen and José Luis Molina, Villahierro, Ungaro, Courrèges and Givenchy) after the closure of the Balenciaga house.
This exhibition is part of the programme dedicated to Cristóbal Balenciaga by the Xàbia Council in commemoration of the 50th anniversary of his death while he was spending one of his usual stays of rest and recuperation in the municipality.
Last Saturday, renowned voices linked to the world of fashion also met in conference on the figure of Balenciaga in which Pedro Usabiaga, Amalia Descalzo, Mariu Emilias, Javier Martín and Ramón Tabares Ozcariz, Lola Gavarrón and well-known designer Lorenzo Caprile participated.
In this forum there was also a round table full of interesting testimonies. Among them that of Miguel Cardona, a taxi driver from Xàbia who from night to day became Balenciaga's personal driver, and went from driving around Xàbia in the early 70s to driving the Mercedes of the great master of sewing through the most select streets of Madrid or Paris.
Cardona emotionally narrated how that experience was -which he still remembers with great affection today- of spending a few months at the service of Balenciaga, whom he was able to meet in his most intimate facet and whom he literally accompanied until his death (it was he who took him to the hospital where he died).
---

---