83% of respondents want to see smoking banned on Xàbia's beaches
Spain currently has more than 160 smoke-free beaches around its coastline.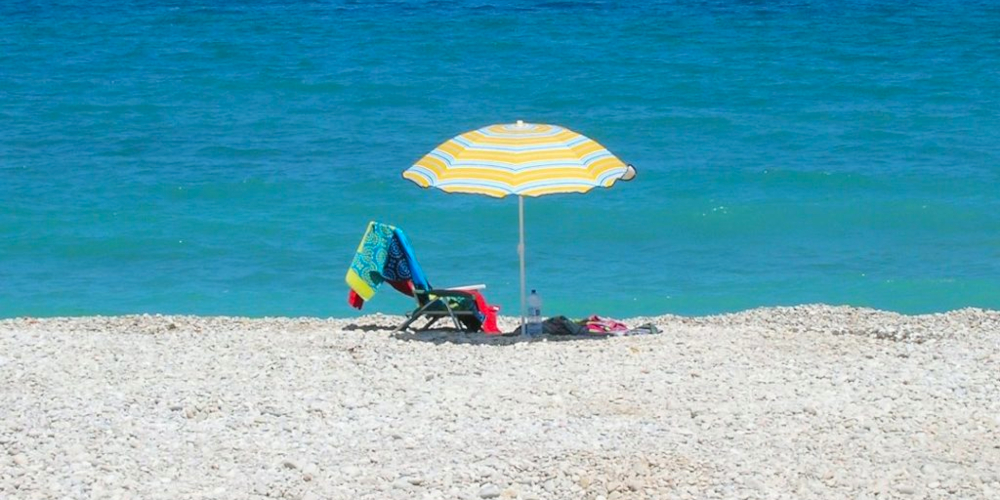 Thursday 1st July 2021 – Compiled by MIKE SMITH
---
At the beginning of the month, councillor Kika Mata (Services) confirmed that Xàbia would not have any smoke-free beaches – for the moment – in response to a question from C's spokesperson Enrique Escrivà (see link below), claiming that evidence has shown that prohibiting something often has the opposite effect.
To gauge the feeling of readers of javeamigos.com, we decided our monthly front page poll should ask the question: "Xàbia Council has confirmed that it will not be declaring any beach in the town as a smoke-free zone. Do you agree?"
The result was clear:
83% want to see smoking banned on beaches.
16% think that smoking should be allowed.
1% had no opinion on the matter.
Last summer, the local council collaborated with the Rotary Club Xàbia and Club Náutico de Jávea to launch an environmental awareness campaign aimed at beachgoers and boat users who smoke cigarettes in a bid to encourage them to stop throwing away their butts into the environment. Not only is it uncomfortable to find a discarded butt buried in the sand but it is made of over 97 percent cellulose acetate and contains 4,000+ chemical toxins which means that it is one of the worst pollutants of our beaches.
This year, it has been intended to repeat the campaign but a proposal to make at least one of Xàbia's beaches smoke-free didn't receive any support from the council, despite the fact that the Generalitat Valenciana had been promoted various initiatives to create 53 smoke-free beaches across the region.
Catalonia was the first region to declare a smoke-free beach in 2006. Spain now has more than 160 such beaches around its coastline, including the Canary Islands and the Balearic Islands.
---
The javeamigos.com Monthly Poll – July 2021
There has been plenty of discussion on social media about the apparent prohibition of live music in the town as a number of local musicians claim that they are being forced to seek gigs elsewhere in order to earn some much-needed income during the difficult time.
Some strongly believe that mayor José Chulvi is behind the decision, that he doesn't like live music and he'd prefer the bars and restaurants to remain quiet. Others believe that the council could do more to help local musicians, maybe by creating a special licensing system if paperwork is the issue. And some even question if Xàbia are actually playing by the book in terms of regional government legislation and can't actually do anything, their hands are tied.
What do you think? Cast your vote below:
Do you believe the council is deliberately prohibiting live music in Xàbia?
Live
Yes, the local council doesn't want live music in Xàbia.

No, but they need to do more to help local musicians if they can.

No, their hands are tied by regional government.
---