Cuidadanos propose debate to lower water tariffs and subsidize responsible consumption
Escrivà: "After ten years of profits, it is time to transfer those benefits to the pockets of xabieros whilst this measure would raise awareness of the responsible use of water."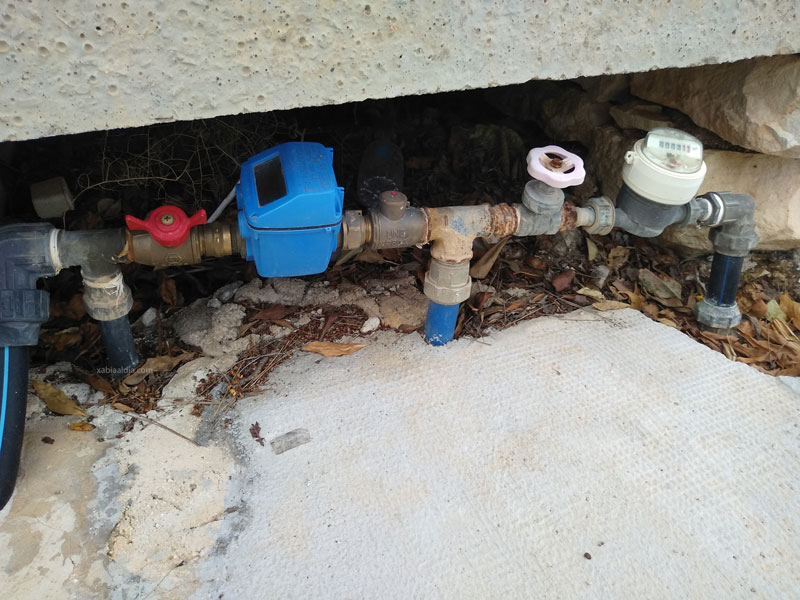 Thursday 1st July 2021 – XÀBIA AL DÍA with Mike Smith
---
The spokesperson for C's in Xàbia, Enrique Escrivá, has proposed that the municipal water company AMJASA look at a modification to the tariff structure "to try and subsidize the Xabieros who consume water responsibly" as well as subsidize the self-employed and company owners on any connection fee that has to be paid when registering a contract.
Escrivà made the proposals during the annual general meeting of AMJASA held a few days ago – read more about it here – and followed up through the statement.
He said that "after ten years of profits, it is time to transfer those benefits to the pockets of xabieros whilst this measure would raise awareness of the responsible use of water". He also reminded of the fact that "the president of this public company and mayor José Chulvi has been proud to announce that water tariffs have not been raised for ten years … which is very good". But he continued that C's Xàbia understands that it is time to take a step forward and return those annual benefits to users who use water responsibly in the form of reducing their bimonthly invoices.
The C's spokesperson has also put a proposal on the table "for AMJASA to implement aid to pay the connection fee to the drinking water network", which is a fee that must be paid by any user who registers a meter and which was put in place to cover the investment into the desalination plant. "So, today, which the desalination plant already paid off, it is time to help the SMEs and the self-employed with payment assistance or directly reduce this fee".
Escrivà explained that "AMJASA, as a public company, has to be at the service of the needs of the xabieros now more than ever" and therefore now is the time to "help as much as possible to those who decided to start a business in Xàbia, in addition to reducing water tariffs. Particularly since "the company would have to suddenly pay around 2,000 euros or more, which can be a suffocating burden for many business people, so they will decide to start their business in another municipality".
Finally, Escrivà concluded by pointing out that "the town council in general and AMJASA in particular should look at initiatives to attract business during these uncertain times, such as grants to pay connection fees for SMEs and self-employed", for those who decide to start a business in Xàbia, "to tell them that Xàbia is a place and destination to start a business and to generate wealth, jobs and prosperity".
---

---