Xàbia puts aside just over 1 million euros for lighthouse project
The project to create a visitor centre in the lighthouse complex on Cap de Sant Antoni moves another step closer to reality.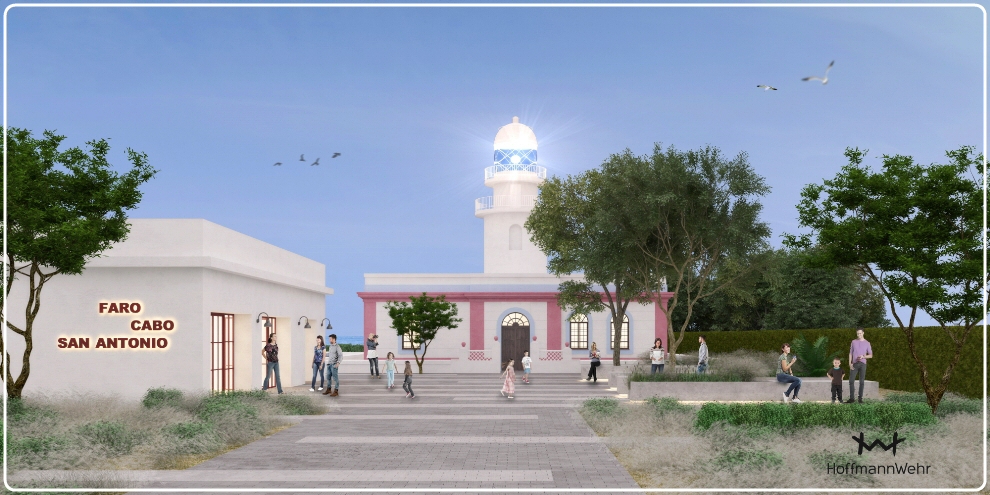 Friday 29th October 2021 – PRESS RELEASE with Mike Smith
---
Xàbia Council is putting aside some 1,096,000 euros of the municipal budget for the renovation of the lighthouse complex on Cap de Sant Antoni, which will be converted into the visitor centre open to the public to learn more about the protected marine reserve which surrounds the headland as well as the flora and fauna of this part of the popular Parque Natural del Montgó.
According to the draft project, which was carried out by Boix SL architectural studio, the 464 square metre lighthouse complex will be renovated to create a reception room, five exhibition halls, a projection room, a cafetería and public toilets. In addition, more than 3,000 square metres of outside space will be converted into a square which will be "intertwined with nature" along with a viewing area fitted with telescopes.
The local council began the long journey to obtain ownership of the complex and convert it to public use in 2015 when it was suggested that a privately-owned luxury hotel could be built on the site, a proposal that received strong opposition from local residents, who organised a protest march in June 2015, as well as the town hall in Xàbia.
There have been many administrative steps over the past six years. The first stage was to call a halt to the proposal for privatization and renovation as a hotel, followed by talks with the Alicante Port Authority – which owns the lighthouse – to reach an agreement to acquire the concession for the building complex and the surrounding plot and turn it into a public space to discover the local environment. This agreement also had to take into account that the lighthouse is located within the Parque Natural del Montgó.
In parallel to the visitor centre project, the local council is also in discussions to reach an agreement to acquire the concession for an adjoining building, known as the "semaphore" to provide a further opportunity to discover the maritime heritage of Xàbia.
---
Related Links
---