Xàbia Jazz returns with Afro-Cuban pianist Chucho Valdés and tribute to Amy Winehouse
The festival, which is free again, promises to be a party with dance performances such as that of the swing band Le dancing Pepa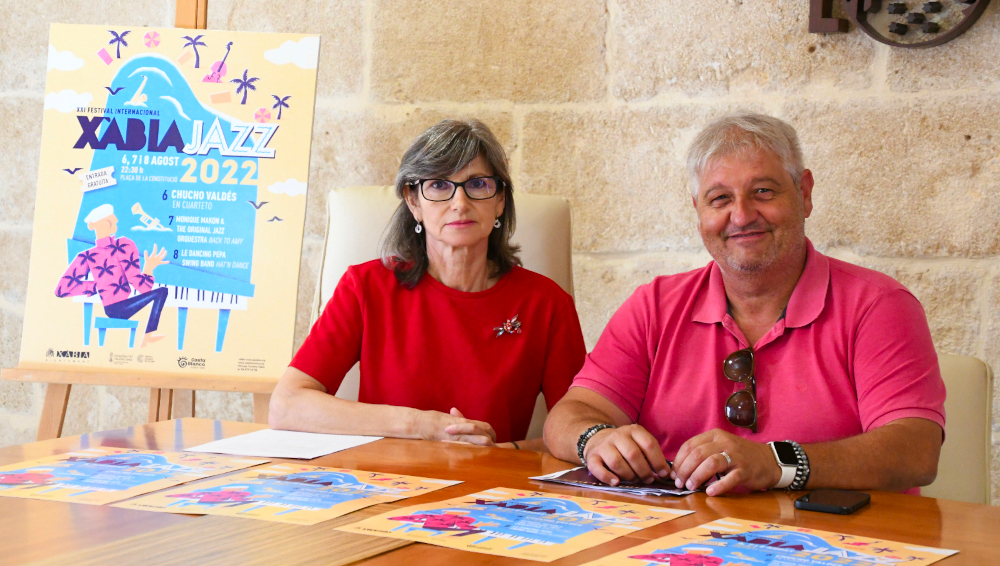 Wednesday 6th July 2022 – Mike Smith
Source: Ajuntament de Xàbia
Xàbia Jazz passes twenty editions with more force that ever, a veteran festival that has become a classic of summer nights in Xàbia, and returns for its 21st edition over the weekend of August 6th-8th with a promise of plenty of fiesta and quality.
The councillor responsible for Culture, Quico Moragues, revealed this year's line-up which is headlined by the Afro-Cuban pianist Chucho Valdés, winner of six Grammys and another 4 Latin Grammys, among them the best jazz album for 2022.
Valdés is the most influential figure in the modern history of Afro-Cuban jazz with a career spanning more than 60 years, both leading his orchestras and as a soloist. He has distilled elements of the Afro-Cuban musical tradition, jazz, classical music, and rock into an intensely personal style. In Xàbia he will perform on Saturday 6th August in a quartet format. The concert will be at 10.30pm in the Plaza de la Constitución and admission will be free.
And it is that, as Moragues explained, just like last year, this event will be a gift in the form of music and culture to the town's residents as well as visitors to compensate for the bad times that have been experienced in the last two years due to the pandemic. Unlike last summer, there is no capacity quota, so it will not be necessary to reserve a seat or any paperwork. And entry will be completely free.
The festival second night on Sunday 7th August offers another very interesting proposal in the form of The Original Jazz Orquestra (OJO) from the Taller de Músics de Catalunya and the powerful singer Monique Makon will offer 'Back to Amy', the first tribute to Amy Winehouse with a big band in Spain and which will perform 12 of the best-known songs by the late British singer.
The event will close with a totally festive concert on the night of Monday 8th August with Le Dancing Pepa Swing Band, a Valencian band specializing in New York music from the 1920s and with an energy that revolutionizes the dance floors. In the first edition of "World Jam" Le Dancing Pepa positioned itself as one of the best International Swing bands, so several swing schools have already expressed an interest in attending the concert in Xàbia to enjoy dancing to some fine music.
From the Department of Culture, Pepa Roig, explained that the 2022 festival is presented as very fun, energetic and varied event. Roig recalled that during its 21 editions, Xàbia Jazz has been the scene of important soloists and the big names on the circuit, as well as emerging values ​​that have later become key names in national jazz, such as Andrea Motis.
Roig has pointed out that this contest has contributed to popularizing the jazz genre in the region and to supporting Valencian jazz, which has always had a place in the programme.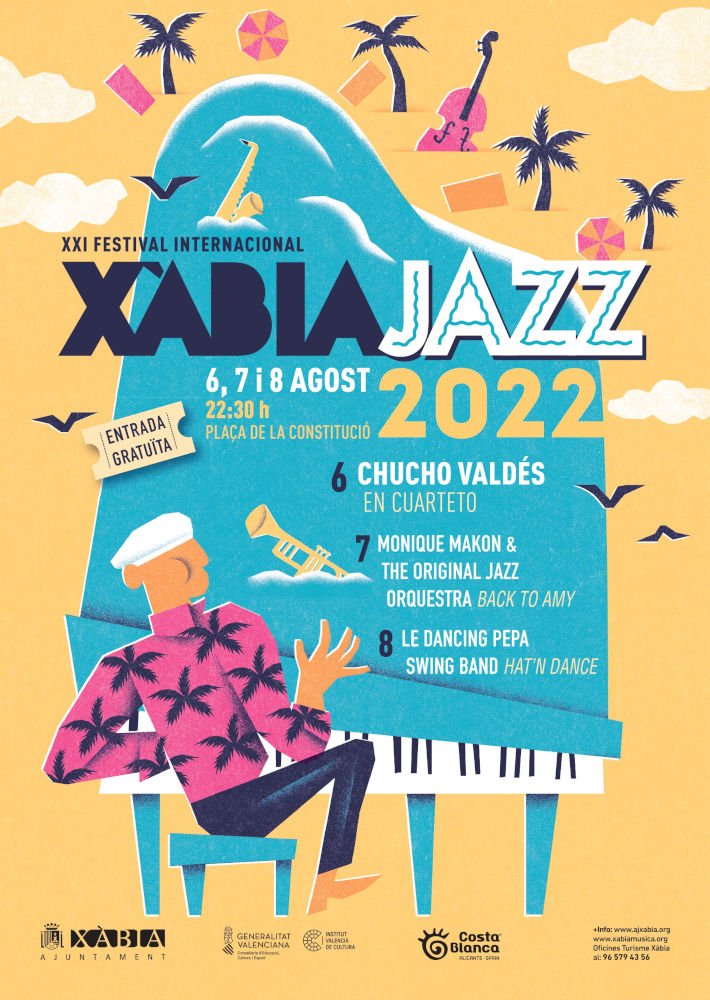 ---

---