Xàbia Folk 2021 line-up revealed
The concerts will be at the Riurau d'Arnauda, with capacity control and earlier hours to adapt to the health situation.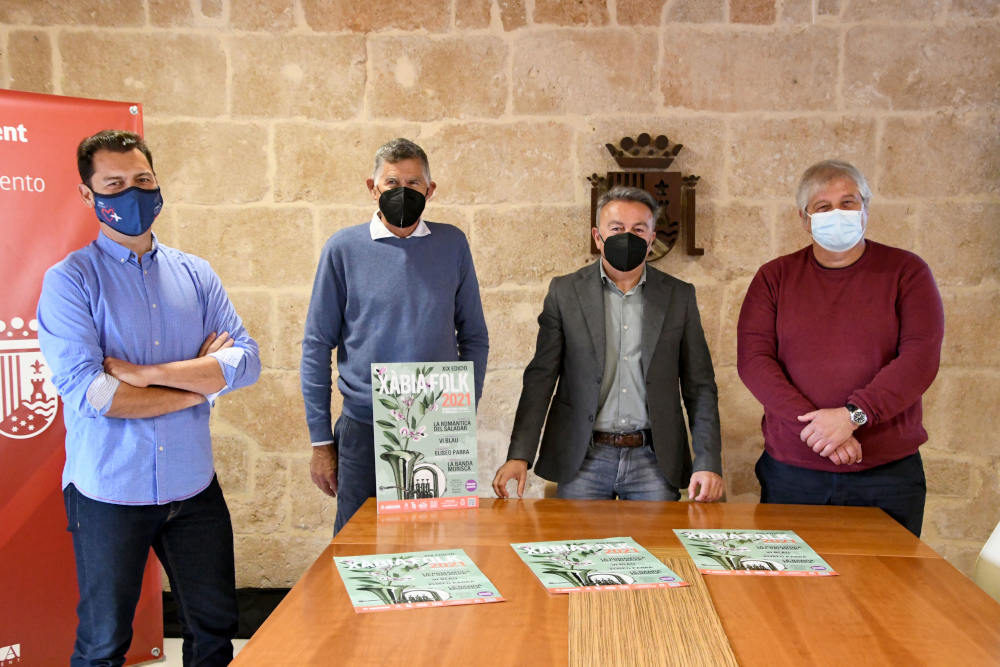 Friday 9th April 2021 | PRESS RELEASE; translation MIKE SMITH
The line-up for the 2021 edition of the popular Xàbia Folk music festival has been revealed, the event being the first to be staged by the municipality since the outbreak of the pandemic.
Councillor Quico Moragues (Culture) explained that the event will be adapted to the new circumstances, moving to the enclosure of the Riurau d'Arnauda amongst the trees of the Parque Montaner so that capacity can be controlled, as well as switching to earlier hours, more friendly for open-air shows. The concerts, which will be staged over the first two weekends in May, will kick-off at 7.00pm on Saturday and 12 noon on Sunday.
What hasn't changed is the festival's essence and its commitment to quality, being one of the benchmark events for folk music in the Comunidad Valenciana. This year's line-up includes one of the great of Spanish folk, the singer and guitarist Eliseo Parra who is an exponent of traditional Castilian music and will be performing on Saturday 8th May.
The festival will be kicked off on Saturday 1st May by those who have been in charge of organizing the event. La Romàntic del Saladar will be presenting their anthology "25 anys, un tast de Romàntica" and musician Tolo Bas explained that when the group celebrated its silver anniversary in 2019, the idea of preparing this project emerged, one through which they could review the most representatives themes of their career as well as give a nod to the world of local wine.
The music continues on Sunday 2nd May with Valencian group Vi Blau, who will be presenting a repertoire that blends different styles to creating versions that have been adapted to their own peculiar style.
The second weekend will feature Eliseo Parro on Saturday 8th May and then the festival will be closed in energetic fashion on Sunday 9th May with La Banda Morisca who will present their work "Gitana Mora" which is based on Andalusian music and reminiscent of the music of North Africa, Andalusian rock, flamenco, and Mediterranean music.
Organizer Joan Buigues expressed his satisfaction at being able to celebrate the festival once again, demonstrating that culture is safe and secure, and that there are councils committed to musicians for whom, in addition to the cultural aspect, it is also an economic activity.
Mayor José Chulvi agreed that it is a reason for joy to be bring back festivals and he thanked the involvement of La Romàntica del Saladar in its involvement in organizing Xàbia Folk. "We could comprehend this summer without it, without its contribution and its work that have led it to become a benchmark".
He also congratulated the group on its 25th anniversary, a quarter of a century working to support folk music and sharing its joy, and had a few works in memory of one of its founders, Pep Bas "Coeta", a person who will always be remembers for his love for Valencian culture and tradition and for his enthusiasm that continues to have its mark on the group.
More information about Xàbia Folk 2021 can be found on the website – www.xabiafolk.com – whilst those wish to attend will need to pre-register by telephone on 965 794 344.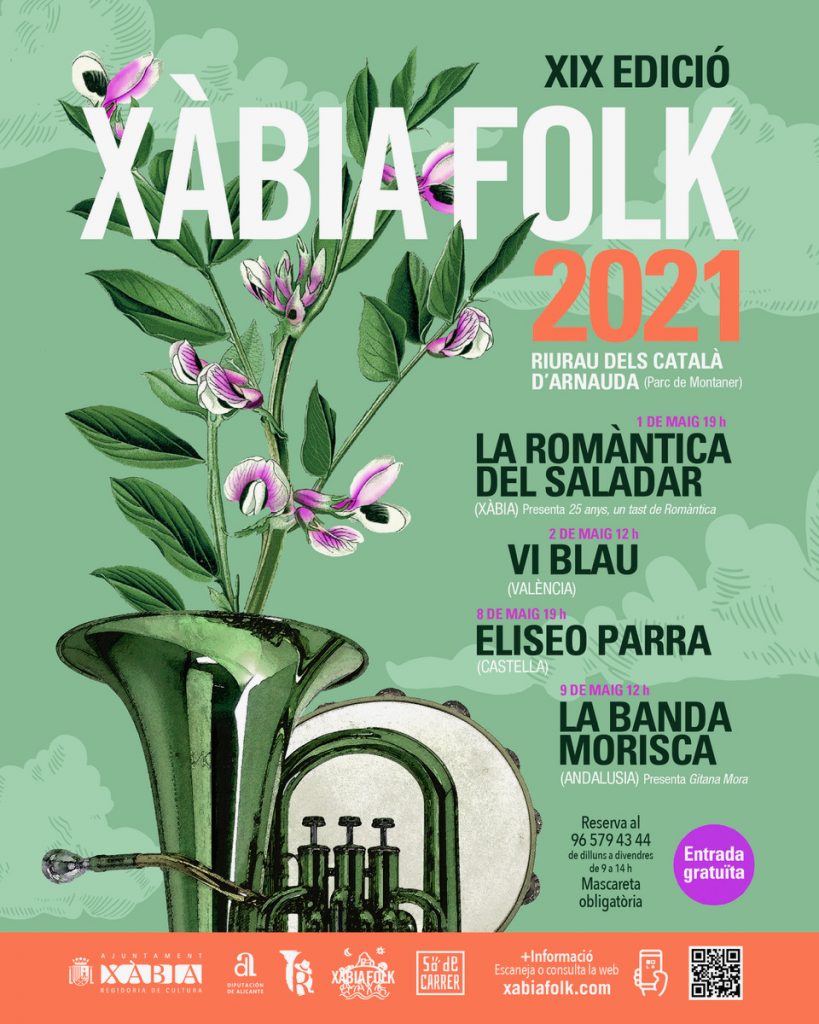 ---
Information Source
Press Release (Ajuntament de Xàbia)
---