Council makes improvements to facilities at sports complex
A new court has been created whilst the existing multisport area has been given a fresh coat of paint and had some of its services improved.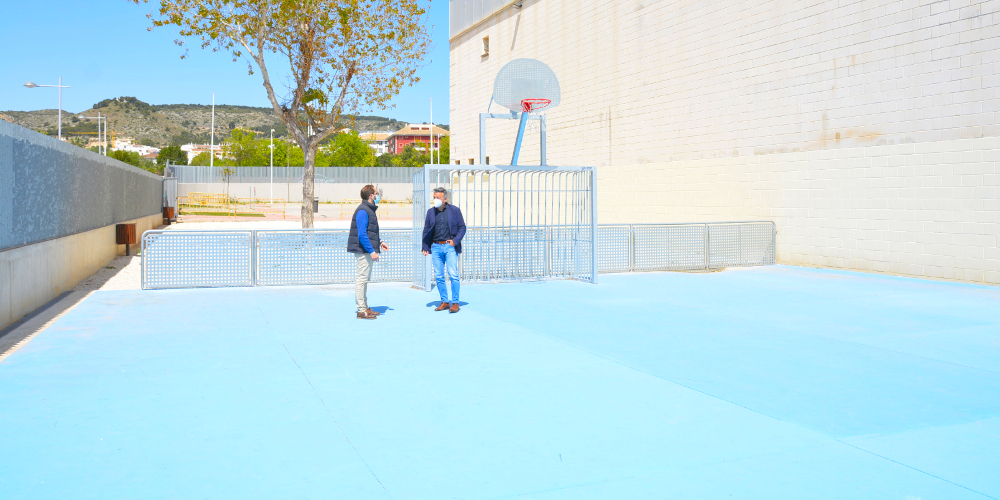 Friday 9th April 2021 | PRESS RELEASE; translation MIKE SMITH
The Department of Sports has restored an old futsal court next to the municipal trinquet which, as soon as the health protocols permit, will provide a free space for young people and others in the municipality to play sports without having to be linked to a club.
The space had been abandoned for a long time but has now been cleaned, repaired, painted and installed with goals and basketball hoops as well as anti-vandalism systems and a rest area with benches and bins.
Councillor Alberto Tur (Sports) explained that the court will be used by the Roller Hockey Club on occasion but that most of the time it will be completely free to use. For the moment, its use is defined by the COVID-19 protocols since it forms part of the Freginal sports complex which has temporary capacity controls.
In addition, improvement work has been carried out on the multisports court in the complex, particularly a set of specific actions linked to guaranteeing the safety of its users. The court has been repainted whilst the enclosures, drainage systems, and changing rooms have all been improved.
The councillor explained that with the exception of the painting – for which a specific investment of 20,000 euros was made – the rest of the works have been carried out with the town hall's own resources, both by the social brigades as well as the caretaking staff who worked during the weeks in which the complex was closed due to the pandemic.
The councillor joined with mayor José Chulvi to inspect the two projects and expressed their satisfaction for the additional facility offered for sport in Xàbia.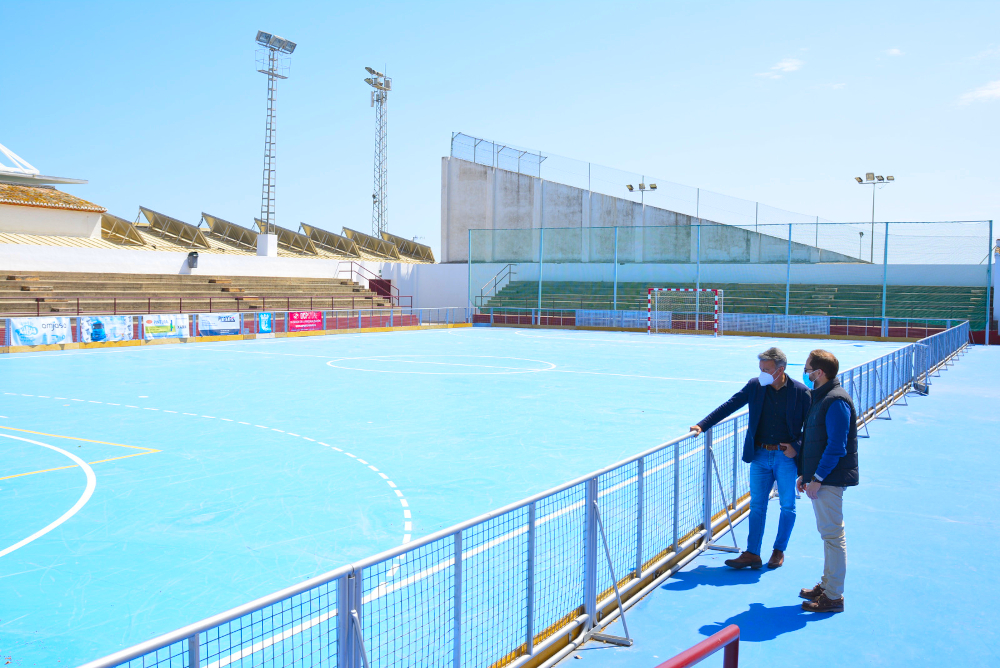 ---
Information Source
Press Release (Ajuntament de Xàbia)
---