Xàbia Council approves 2023 fiscal calendar which removes tax for rubbish collection
March 13th to May 29th will be the period to pay the vehicle tax and the entrance fee whilst August 7th to October 23rd will be for IBI and business tax.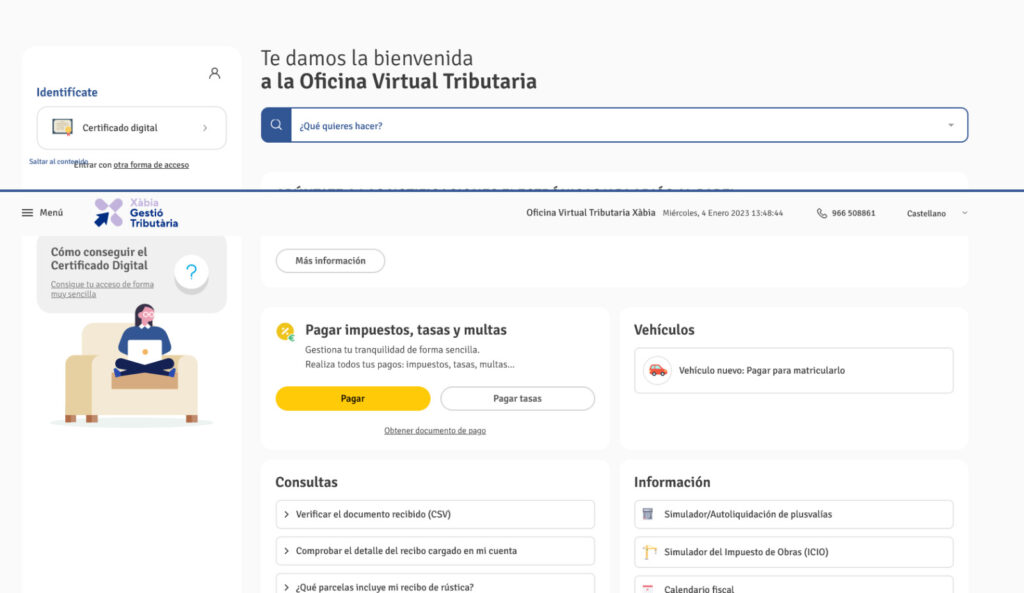 Monday 9th January 2023
Mike Smith
---
Xàbia Council has approved the fiscal calendar that establishes the voluntary payment periods of municipal taxes for 2023. March 13th to May 29th will be the period to pay the vehicle tax and the entrance fee, removing the other usual rate for this payment block, the one corresponding to rubbish collection and street cleaning service – since its collection has been suspended this year as a measure to support domestic economies and commerce in the face of generalized inflation.
As for the second municipal tax period, it focuses on the payment of the IBI, rustic IBI and business tax and will be from August 7th to October 23rd.
Related Link: Xàbia suspends rubbish tax collection for residents and businesses in 2023
The councillor responsible for the Treasury, Ximo Segarra, explained that the main novelty this year is the total exemption from the collection of the rubbish and the entry into force of a 50% discount for historic vehicles, which is added to the existing discounts for electric vehicles (75%) and hybrids (50%).
Segarra has also pointed out that there are other discounts in force, these for the IBI and linked to large families or properties in which the installation of solar panels has been opted for.
Related Link: Council gives green light for tax suspensions in 2023
The councillor explained that Xàbia Council, thanks to the freedom it has when directly managing the collection of municipal taxes, is offering citizens the possibility of organizing the payment of taxes in a flexible way through a personalized payment plan that can be requested from the collection department or in the virtual tax office. In this sense, Segarra has clarified that taxpayers who requested this special planning last year will have their plan automatically extended (the fees will only be recalculated by applying the 100% discount on the garbage fee).
The fiscal calendar, the payment of taxes and the possibility of carrying out other procedures and consultations are available at the Virtual Tax Office and consultations.
---
---