New Justiprop point in Xàbia will offer legal assistance and guidance free of charge
The office will be in the premises of the Justice of the Peace in Carrer d'Avall.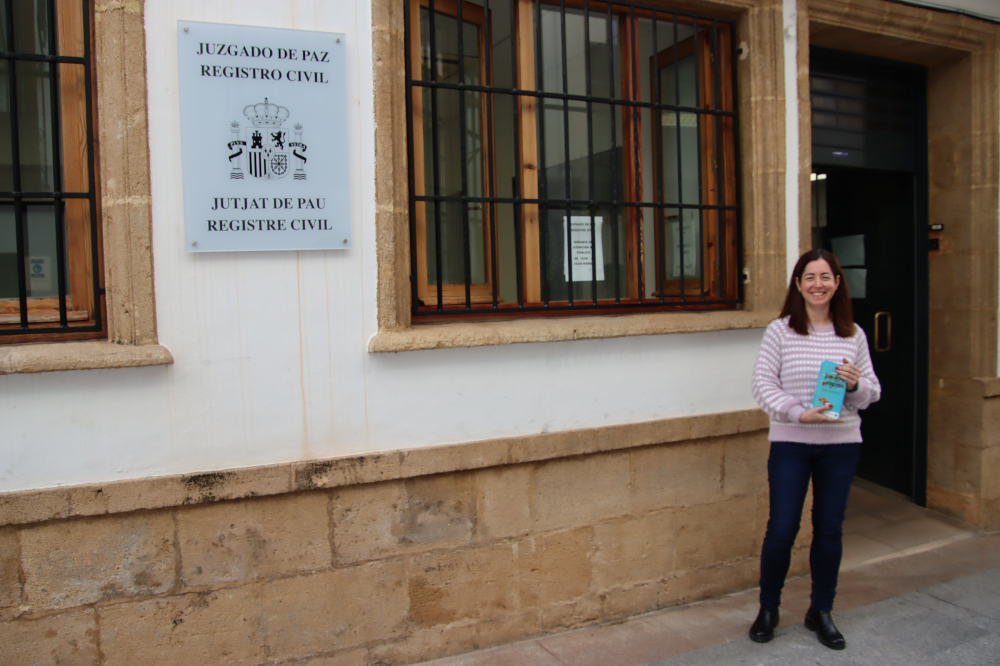 Monday 9th January 2023
Mike Smith
---
Xàbia Council and the Generalitat Valenciana have signed a collaboration agreement to provide the town with a closer and more accessible legal assistance and guidance service. From Tuesday 12th January, a new 'Justiprop' point will open in the municipal offices of the Juzgado de Paz (Carrer d'Avall), a space in which citizens will receive free legan advice and information from legal professionals.
In recent weeks, the local council has been making the necessary arrangements to create the new space, both at the level of office automation and material as well as enclosure and acoustic insulation to preserve the privacy of the user.
Councillor Montse Villaverde explained that the 'Justiprop' office will initially open on Thursday between 10.00am and 2.00pm and it will be necessary to request an appointment either through the municipal website or by ringing in Social Services on 965 794 142.
The 'Justiprop' office will be able to provide information on justice, mediation, assistance to crime victims and protection of rights, location and contact details of judicial offices, professional associations of the legal profession and groups that provide services related to these legal matters.
Visitors can also consult about public or private resources for the protection and defence of legitimate rights and interests; on administrative procedures before the Civil, Commercial and Property Registries and receive prior legal advice and guidance in order to avoid judicial conflict or analyze the feasibility of the claim.
Finally, Justiprop will provide support on judicial or administrative procedures in matters of justice and/or administration of justice and it will be possible to access the status of processing of judicial processes and the records in which one has prior authorization from the interested person.
Villaverde added that, in addition to decentralizing the justification, better guarantees of access are given to citizens, expediting minor procedures or avoiding trips to other judicial headquarters.
---
---