Volunteers participate in Xàbia fire prevention and monitoring service
They will not only carry out monitoring tasks but will also act a first response to any fire outbreak.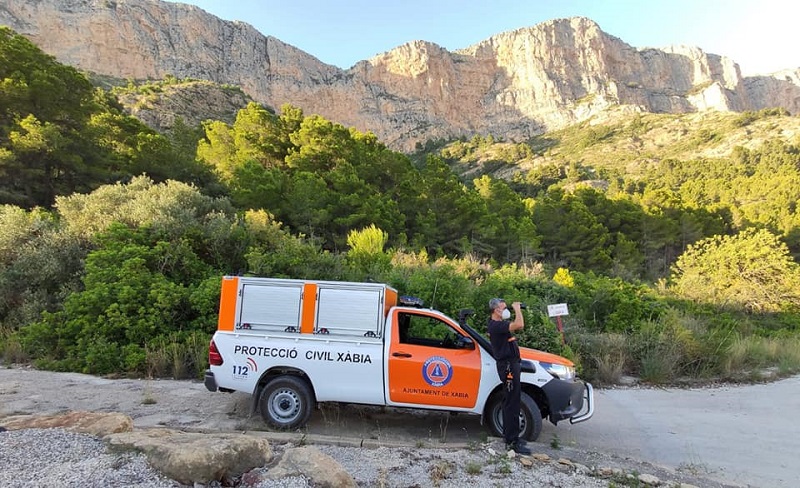 Thursday 8th July 2021 – XÀBIA AL DÍA with Mike Smith
---
The Department of Citizen Security and Emergency Prevention in Xàbia has detailed its plans for the special forest monitoring service during the summer, an initiative which works on preventing the outbreak of forest fires during these extra hot and dry months.
The volunteers of the Protección Civil will be bearing the main weight of the monitoring task which started in June and this month they are joined by the Balcón al Mar Voluntarios to strengthen the control in the forestry areas to the south of the municipality, such as Portitxol, La Guardia, Costa Nova and La Granadella.
The service has active monitoring teams deployed during the morning and afternoon who will patrol the municipal area and carry out surveillance tasks at strategic points. It is coordinated with the Local Police and the regional fire station.
Councillor Pepa Gisbert (Citizen Safety and Fire Prevention) explained that, in addition to their important role in fire prevention, it is also an important asset for providing a quick response to any outbreak of fire in the municipality which has a very extensive area of which a large proportion is forested.
Gisbert took the opportunity to thank the Generalitat Valenciana for providing the funding of some 8,323 euros towards this service as part of the general directive for forest fire prevention.
---