Club Naútico Jávea wishes the best of luck to the Olympic Windsurfers
International windsurfers have been using the club's facilities as part of their training for the Tokyo Olympics.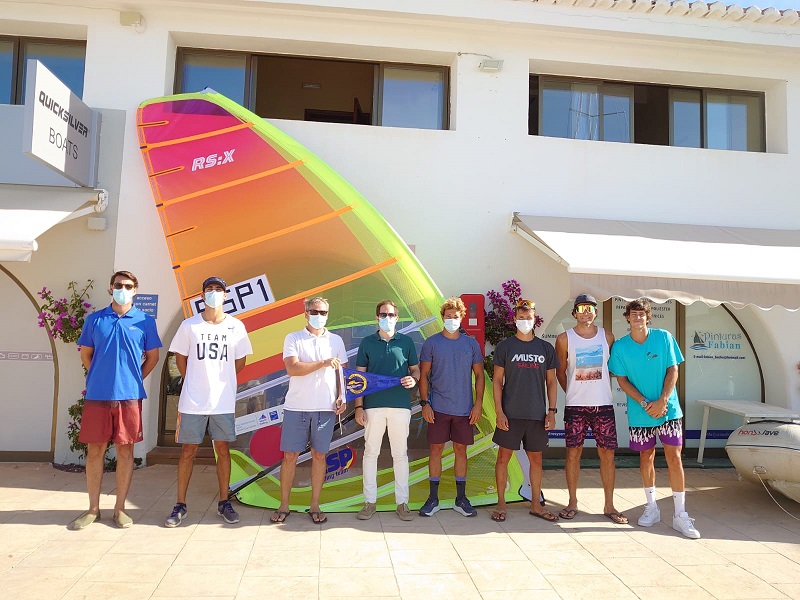 Thursday 8th July 2021 – XÀBIA AL DÍA with Mike Smith
---
During the months of May and June, Club Naútico de Jávea hosting preparatory training for the Tokyo Olympics for several windsurfers. The last of these special training sessions were held last week and on Friday it was councillor Alberto Tur (Sports) who, together with the yacht's club sports director, who sent off the last group, consisting of Ángel Granada, Mateo Sanz, Byron Kokolanis, Piotr Andreas and Mattia Camboni, with messages of good luck for the Olympics.
The club's sports director, Javier Momparler, thanks the councillor for his visit and said that the training sessions have allowed the club to put itself on a map on which it was previously absent.
He highlighted the "excellent sailing conditions offered by the bay of Xàbia" and thanked the effort and dedication of the team from the club's Sailing School, as well as the club staff so that the athlete's stay was "the least of their problems".
Related Link
---

---