VALENCIAN REGION CLOSES BORDERS IN BID TO HALT VIRUS TRANSMISSION
President Ximo Puig has announced the perimeter confinement of the Comunidad Valenciana for seven days from midday Friday 30th October.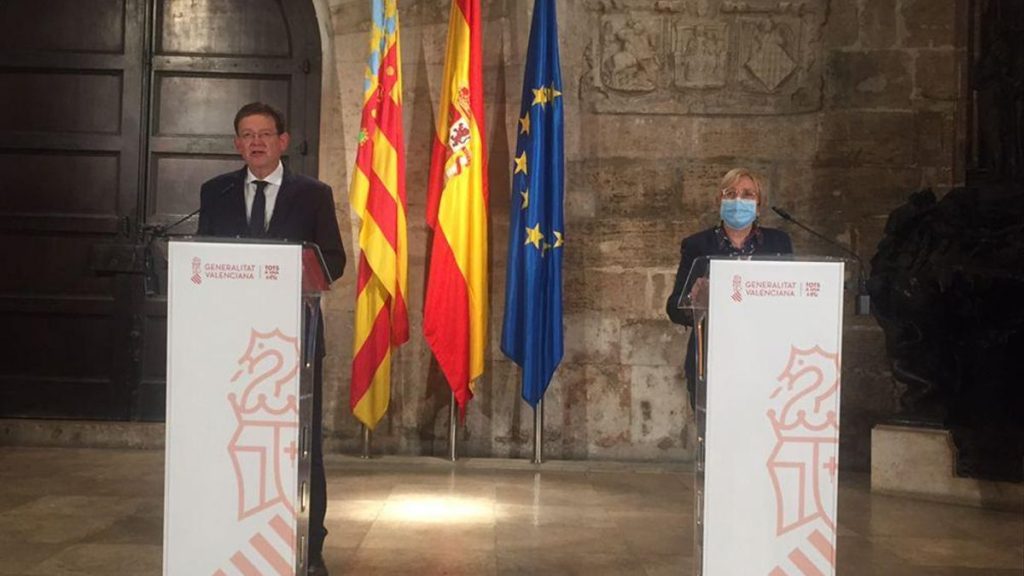 The Comunidad Valenciana will close its land borders to the rest of Spain from midday on Friday 30th October for an initial period of seven days after the region's cumulative incidence rate (IA) more than doubled in the past two weeks.
With the exception of those in areas where additional restrictions have been imposed (see below), residents in the Comunidad Valenciana will still be allowed to move between provinces and municipalities but access to and from neighbouring autonomous communities – Catalonia, Aragón, Castilla-La Mancha and Murcia – will be prohibited, except for justified reasons such as work or caring for dependents.
President of the Generalitat Valencia Ximo Puig said that nothing was worth more than a life and that he would put health before economy every time. "If we adopt these measures, it is because we do not want things to get worse," he said, adding that individuals must accept responsibility to assist in the fight against the spread of the virus. "This epidemic is aggravating the whole of Europe and there are no wonderful magic formulas. The only solution is individual commitment."
The latest figures issued by the Ministry of Health show that the region's 14-day cumulative incident (IA) rate has climbed to 218.40 per 100,000 inhabitants, a rise of over 104% in two weeks whilst the number of active cases has risen above 10,000 for the first time since the crisis began in March.
Whilst the region's IA remains one of the lowest in mainland Spain, its acceleration has activated several established markers and the region recently moved into the 'High Risk' category after hospital admissions over the past week more than doubled and bed occupancy in ICU wards by COVID-19 patients exceeded 15% of total capacity. In addition, the positivity rate (the percentage of infections detected by PCR and antigen tests) has climbed to 15.7%, two points above the national average.
Minister of Health Ana Barceló added that several municipalities where the IA rate is of particular concern will be subject to additional restrictions (see link below). In the Alicante region, these include Crevillent, Elda, Elx, Ibi, Muro de Alcoi, Petrer and Pinoso as well as 18 municipalities in the Orihuela Health Authority area of responsibility (Albatera, Algorfa, Almoradí, Benejúzar, Beniferri, Bigastro, Callosa de Segura, Catral, Cox, Daya Nueva, Daya Vieja, Dolores, Granja de Rocamora, Jacarilla, Rafal, Redován, San Isidro and Orihuela and their districts, except Torremendo and Orihuela Costa lie in the area for which the health authority of Torrevieja is responsible).
LINK: DECRETO 15/2020, de 30 de octubre
LINK: Resolución de 29 de Octubre (Additional Measures)
---