Valencia will resume vaccination with AstraZeneca on Wednesday
Vaccination will resume for home care, social services and private health personnel.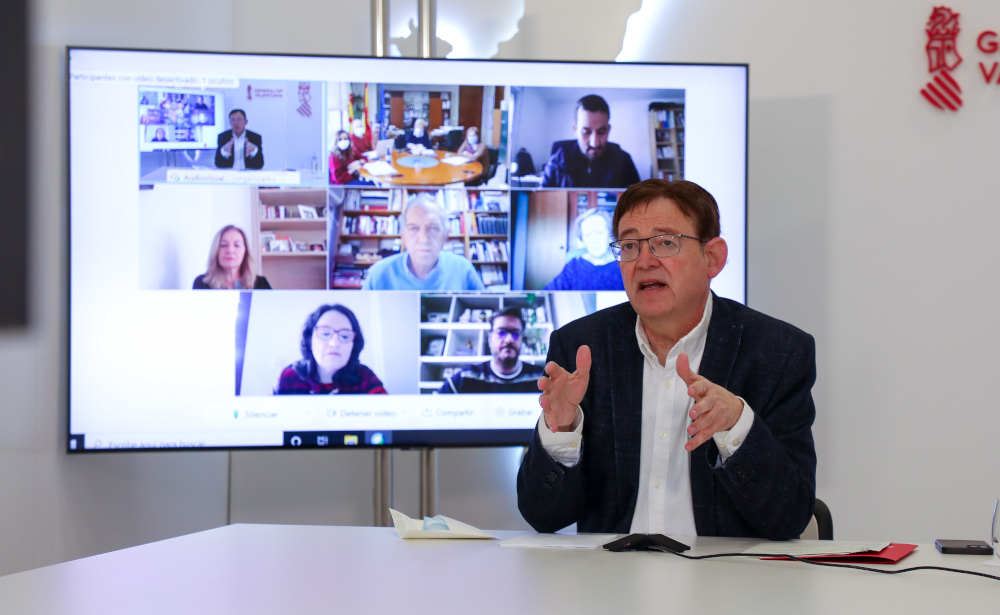 Saturday 20th March 2021 | PRESS RELEASE, translated by MIKE SMITH
The president of the Generalitat Valenciana, Ximo Puig, has announced that vaccination using the AstraZeneca vaccine will resume on Wednesday with groups such as home care service, municipal social services personnel and private health professionals.
The president announced the decision after hosting an online meeting to monitor the vaccination plan in the Comunidad Valenciana with vice-president and Minister for Equality and Inclusive Policies Mónica Oltra, Minister for Unievrsal and Public Health Ana Barcelò, and the Minister for Education, Culture and Sports Vicent Marzà as well as other senior officials.
With respect for the vaccination of teaching staff, the president confirmed that the timetable for next week remains as it was before, with vaccinations taking place next Friday and Saturday. Thus, it is forecast that more than 176,000 doses will be administered next week and more than 350,000 doses in the next fifteen days.
He also explained that the Ministry of Health and Ministry of Education will re-schedule the vaccination of the rest of the teaching staff for the next few days, with the objective of completing the process as soon as possible, taking advantage of the Holy Wednesday and Maundy Thursday (March 31st and April 1st). The Department of Education will announce the details of the place, date and time of the vaccination.
The president also announced the National Health Interterritorial Council (CISNS) will meet on Monday to determine if the administration of the AstraZeneca vaccine should be expected to include those people up to the age of 65. Depending of the decision of the Council, the vaccination programme in the Comunidad Valenciana will be adapted to extend vaccination to this age group.
Finally, the president also explained that he has spoken with the Ministry of Health to raise the proposal at the CISNS to include the Russian Sputnik V vaccine in the vaccination plan for the population.
---
Information Source
Press Release – Generalitat Valenciana
---