Barceló: 'It's very positive to be able to restart vaccination with AstraZeneca'
The National Health System Interterritorial Council will validate the new strategy for the administration of the AZ vaccine on Monday.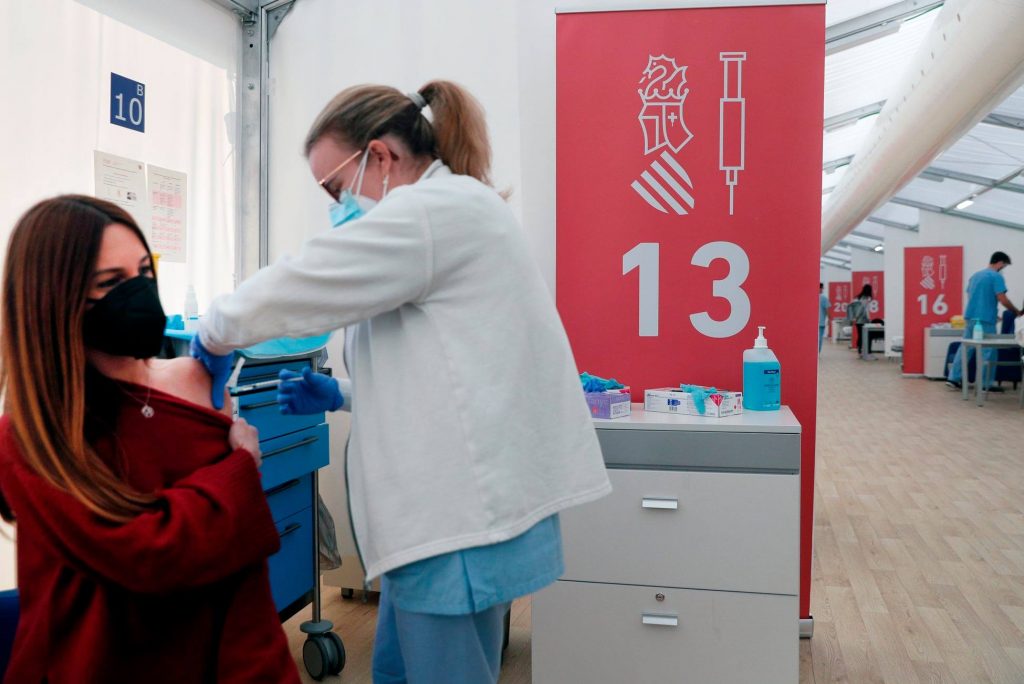 Thursday 18th March 2021 | PRESS RELEASE, translated by MIKE SMITH
Vaccination with the AstraZeneca vaccine will resume after being suspended earlier this week with the regional Minister for Health Ana Barceló stating that "it means restarting the rhythm of the immunization campaign that had been set [by the Valencian government] to protect the majority of Valencian citizens in the shortest possible time, which is our main objective".
Barceló has been particularly satisfied that the European Medicines Agency (EMA) and the Pharmacovigilance Committee have concluded that this vaccine is "safe and effective and does not cause an increased risk of thrombosis after vaccination". The most important thing, she insisted, "is that the vaccine does not suppose any serious risk for the people to whom it is administered and that is clear according to the technicians of the EMA".
However, in line with all national and international scientific organizations, the head of the Valencian Health explained that "we will continue to act with great caution against any side effect both in this vaccine and in the others." This entire episode "has served above all to show that the pharmacovigilance system works perfectly and this is a guarantee of peace of mind for all vaccinated people". And she has asked citizens to have confidence in "this vaccination process whose end is to end this pandemic that has been marking our lives in all aspects for a year".
Regarding the vaccination plan, Barcelò explained that, throughout the weekend, the Public Health Commission and the Vaccine Conference will meet to review the groups that are going to be vaccinated with AstraZeneca and analyze in detail the conclusions of the EMA . With the conclusions of these two groups, a new Interterritorial Council will be held on Monday where the new strategy for the administration of the vaccine will be approved.
The two other vaccines currently on the market, Pfizer and Moderna, have continued to be administered normally, so their distribution schedule will not be altered.
---
Information Source
Press Release – Generalitat Valenciana
---