Valencia land border closures likely to be extended to December 9th
It will be the third extension of restrictions put in place at the end of October.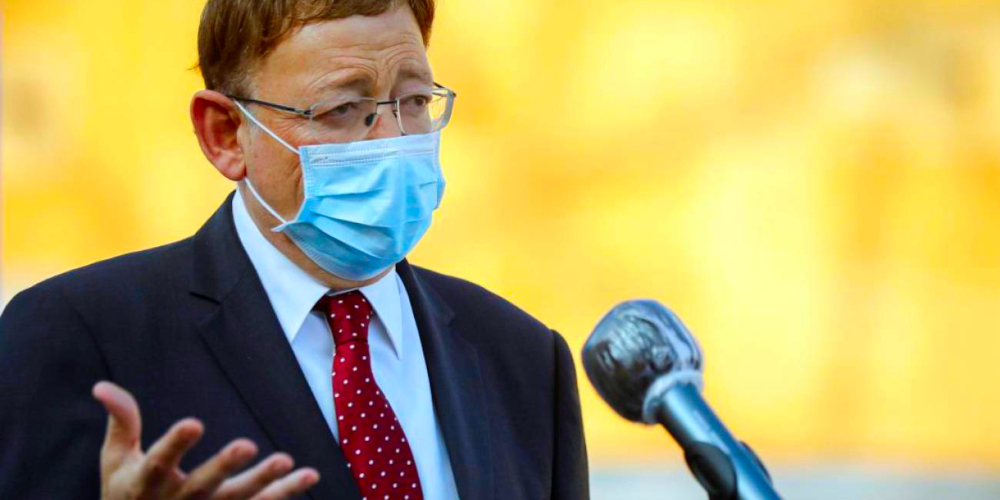 Ximo Puig, president of the Generalitat Valenciana, has admitted that the regional government is considering extending the closure of the region's land borders until December 9th as pressure on the health system in the Comunidad Valenciana continues to rise and is now similar to that experienced in April and close to the maximum peaks of the pandemic.
In a meeting with representatives of BP in Castellón, he said: "It is logical that, as circumstances are evolving, normality advises that this perimeter [closure] continue. We are going to look at whether we can extend it until December 9th to make an important assessment of the effect of the measures and therefore the state of the pandemic at that time. The idea would be to try to go until December 9th with the current measures in place."
Although the 14-day IA rate appears to be stabilising, the region remains at maximum risk with the lethality of the virus causing more deaths. In addition, around 30% of ICU beds are occupied by people affected by the COVID-19 virus, a figure that is causing particular concern for the Valencian government.
In the daily briefing, health minister Ana Barceló confirmed that: "We need a little more time to see if the measures adopted have an effect. We see the effects but we are still flattening the curve. We have to continue taking care of ourselves, the virus also enters the home, in our social and family environment."
The land borders were closed on October 30th, meaning that entry into and exit out of the Comunidad Valenciana is restricted, except for a valid reason, such as attendance at health centres, work obligations, attendance at university or other valid education centres, the return to the normal place of residence, and care for the elderly and those who need assistance, such as people with disabilities or especially vulnerable people.
Movement between the provinces – Alicante, Castellón and Valencia – is permitted without restriction.
Any decision to extend the land border closure has to be made before Friday.
Mask wearing protocols must be observed
Health minister Ana Barceló revealed that 63% of outbreaks have had a social origin, both family and friends. "This data has to lead us to a deep reflection on why we have so many outbreaks. And when we have social encounters we cannot relax and must continue wearing the mask. When we are in a restaurant or terrace, we can only remove it to eat and drink, and, when finished, we must put it back on."
---
Tuesday 17th November 2020, 10.00pm – MGS
---