Valencia confirms Fallas celebrations for September – but there will be no mascletas or fireworks
The 'Ofrenda' and the 'Cremà' will be celebrated with special measures; the former event will be a closed affair.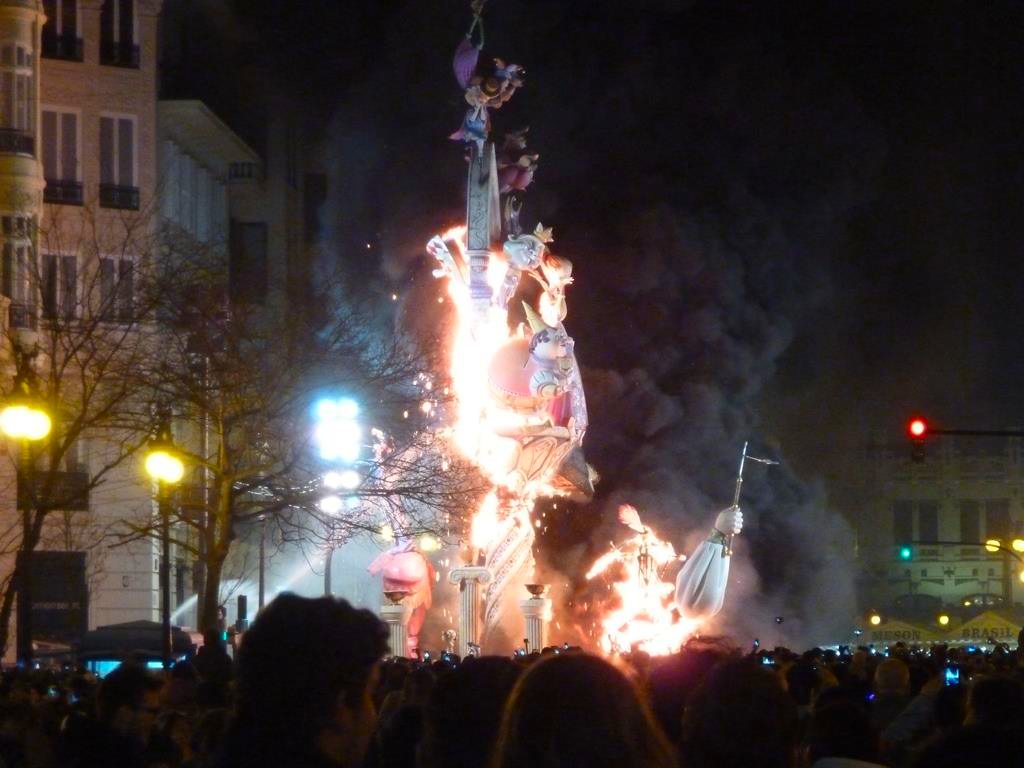 Wednesday 18th August 2021 – PRESS RELEASE with Mike Smith
---
The regional health secretary, Ana Barceló, has met with Valencian city councillor Carlos Galiana (Fiesta Culture), who is also president of the Fallas Central Board, as well as representatives of the Fallas community of the Comunidad Valenciana to address the celebration of acts from September 1st.
Barceló explained that the epidemiological situation will only allow certain events to take place in compliance with current regulations, including the mandatory use of the mask, even in outdoor spaces, limited capacities and the guaranteeing of minimum safety distances.
The meeting agreed that the traditional CREMÀ can be held with specific conditions, such as the development of schedules in order to meet the curfew in those towns where it is in force as well as capacity control measures, safety distances, and ensuring that people gather in groups of no more than ten people.
The celebration of the OFRENDA, the traditional flower offering, will be a closed affair with the public not invited to attend to avoid the gathering of crowds, although Barceló admitted that there is still some time to go and that they will continue to work on he details.
Councillor Galiana highlighted the responsibility of the Fallas community since the pandemic began and explained that the popular events such as the mascletà in the Plaza del Ayuntamiento and the fireworks in the Jardín del Turia, among others, will not be taking place, whilst each Fallas commission will be providing trained COVID coordinators.
---
Related Link
---